Walsall fans have been left confused by recent filings which indicate that Co-Chairman Benjamin Boycott and member of Trivela Group - Kenneth Polk - are no longer 'people of significant control' at the club.
Posts publicised by Companies House state that the duo have ceased their positions with neither the club nor Trivela confirming what has taken place.
Whilst Boycott remains Co-Chairman alongside Leigh Pomlett for the time being, it remains to be seen whether his long-term future lies in WS1 or elsewhere.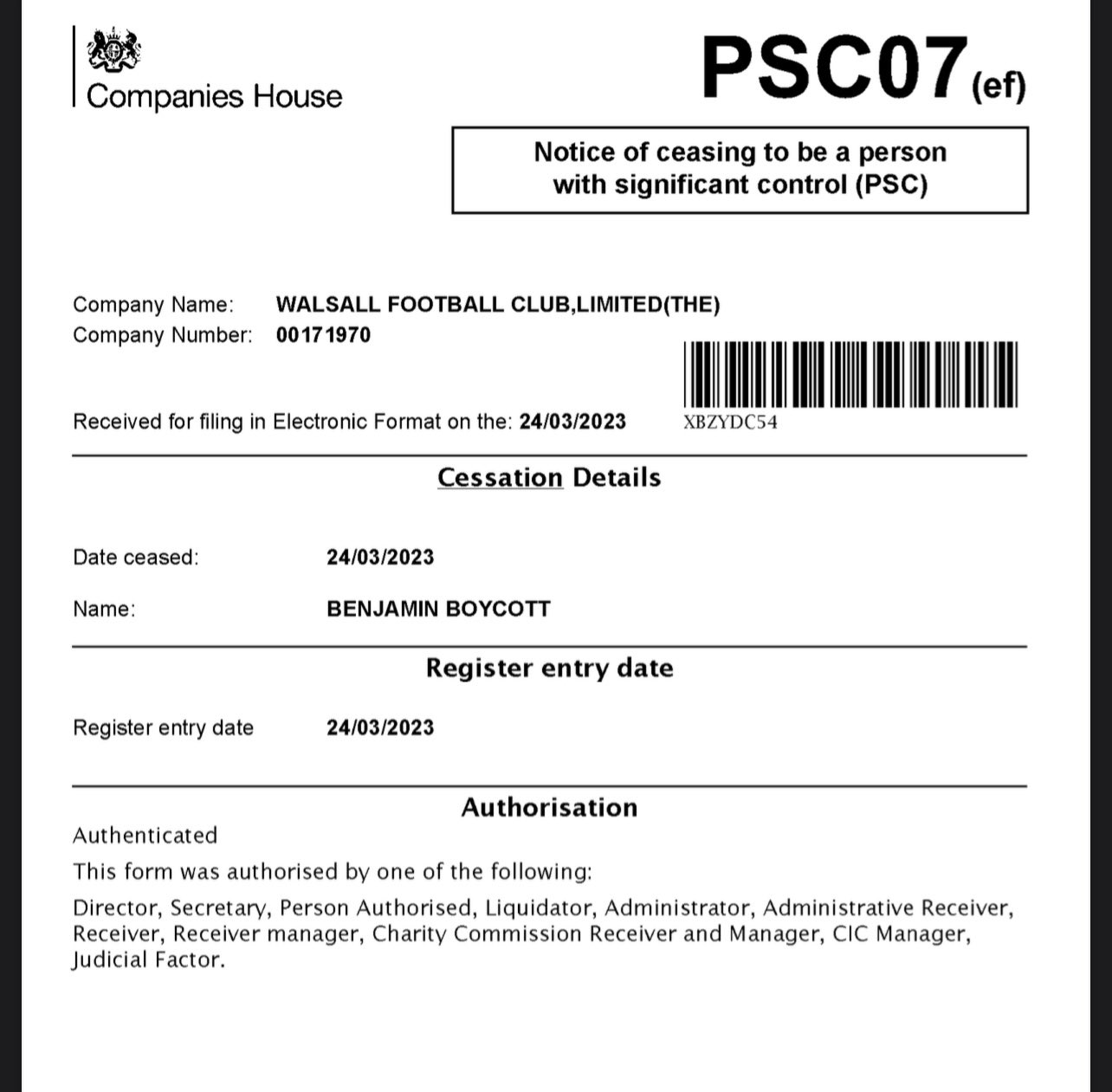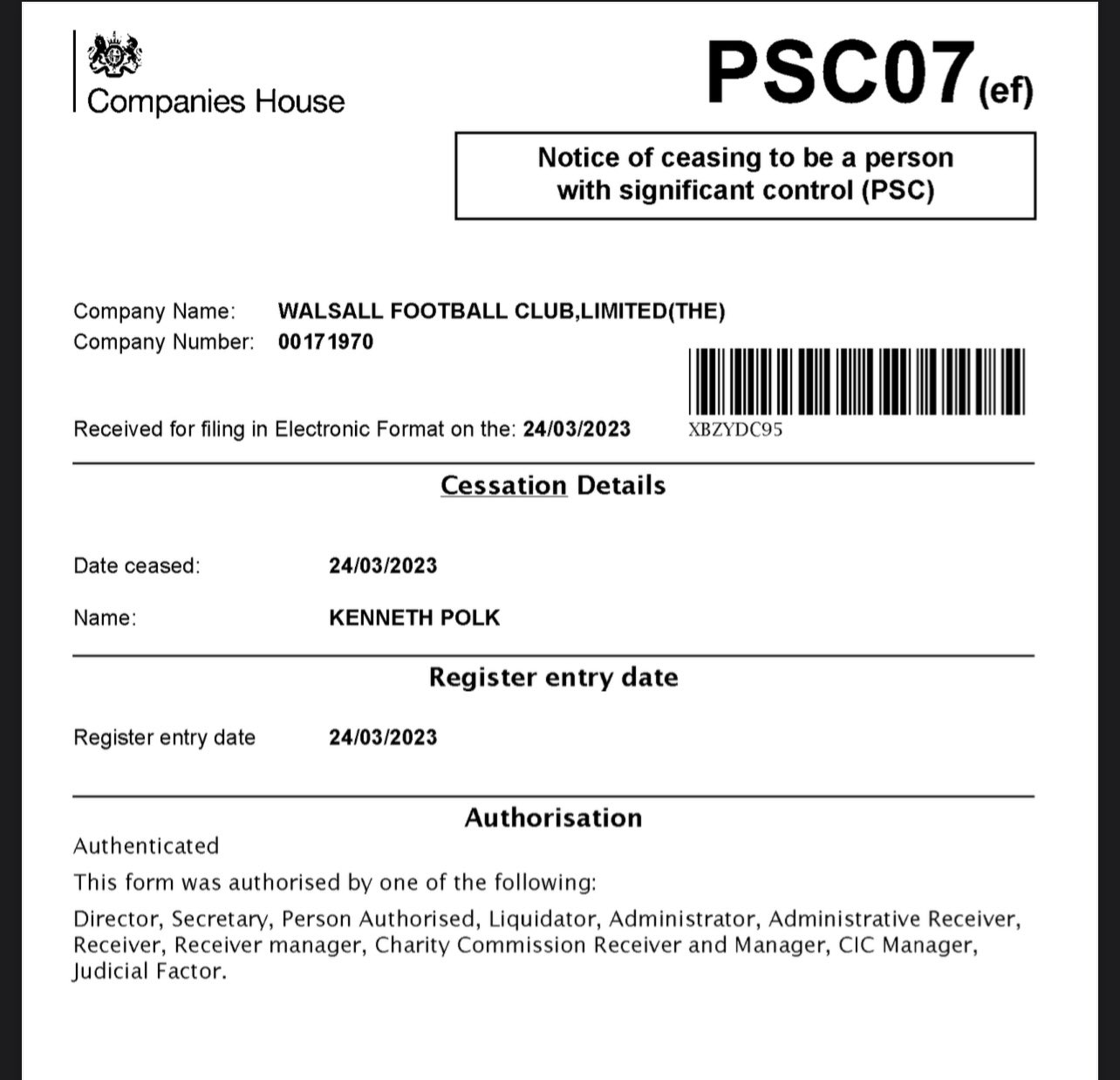 More to follow...