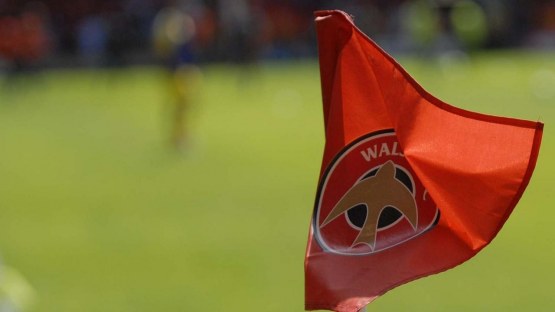 They say it takes a village to raise a child and Walsall FC is no different with a wide range of people employed in a bid to get the best out of the current crop as well as nurture the first-teamers of the future.
Along with the obvious boardroom positions including that of new co-chairman Benjamin Boycott, backroom roles include Head Coach, Assistant Head Coach, Fitness Coach and Honorary Club Surgeon.
Scroll down to find out who's who at Poundland Bescot Stadium.
| NAME | ROLE |
| --- | --- |
| BENJAMIN BOYCOTT | CO-CHAIRMAN |
| LEIGH POMLETT | CO-CHAIRMAN |
| STEFAN GAMBLE | CHIEF EXECUTIVE OFFICER |
| DAN MOLE | CHIEF OPERATING OFFICER |
| ROY WHALLEY | ASSOCIATE DIRECTOR |
| RICHARD TISDALE | ASSOCIATE DIRECTOR |
| GRAHAM WHITTAKER | ASSOCIATE DIRECTOR |
| NAME | ROLE |
| --- | --- |
| MAT SADLER | HEAD COACH |
| GARY WADDOCK | ASSISTANT HEAD COACH |
| DARREN BYFIELD | FIRST-TEAM COACH |
| DAN WATSON | GOALKEEPING COACH |
| CALLUM REEVES | FITNESS COACH |
| DAVE ASHER | PERFORMANCE ANALYST |
| ELLIE HARGREAVES | SENIOR PHYSIOTHERAPIST |
| EWAN TURNBULL | MEDICAL INTERN |
| DAVID JOYCE | FIRST-TEAM KITMAN |
| DAVID ARUNDEL | CLUB DOCTOR |
| ASHVEN PIMPALNERKAR | HONORARY CLUB SURGEON |
| NAME | ROLE |
| --- | --- |
| ROB WILLIAMS | ACADEMY MANAGER |
| RYAN SIMMONDS | PROFESSIONAL DEVELOPMENT PHASE COACH |
| DUANE ALLEN | LEAD YOUTH DEVELOPMENT PHASE COACH |
| KIERAN SQUIRE | LEAD FOUNDATION PHASE COACH |
| LEE ROSTRON | HEAD OF ACADEMY COACHING |
| THOMAS JAMES | HEAD OF ACADEMY GOALKEEPING |
| TOM LISTER-JONES | HEAD OF ACADEMY PLAYER CARE |
| STEVE MILLER | HEAD OF RECRUITMENT |
| NICK ADSHEAD | ACADEMY SECRETARY AND DESIGNATED SAFEGUARDING OFFICER |
| SUE LANE | HEAD OF ACADEMY EDUCATION & WELFARE |