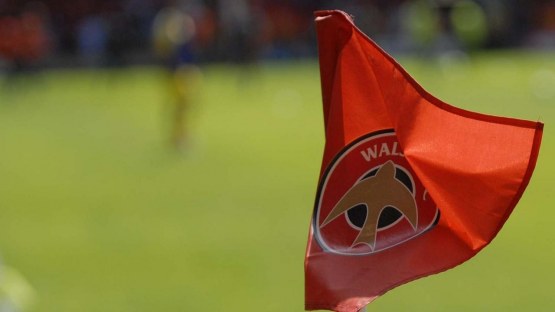 Following the news that Benjamin Boycott and Kenneth Polk were no longer persons of significant control at Walsall FC, the club has issued a statement, clarifying the situation.
Published via the club's official website, the statement reads; In the process of acquiring controlling interest in Walsall Football Club in 2022, Trivela Group engaged a top UK law firm.
In the interest of ensuring all proper disclosures and statutory notifications were made, a very conservative stance was taken by Trivela's legal team, and Ben Boycott and Kenneth Polk were registered with the Companies House as Persons of Significant Control (PSCs) of Walsall Football Club Ltd at that time.
In recent days, Trivela's law firm was advised by Companies House that Trivela Group (a US LLC) does not technically fall within the regulatory scope of the PSC regime, and that it had been an unnecessary step to register Mr. Boycott and Mr. Polk as PSCs.
Companies House then further advised that it was appropriate to remove them as PSCs for technical accuracy. This corrective filing was made today.
This adjustment is a legal technicality according to Companies House definitions, and their direct guidance in recent days. Nothing has changed.
The controlling interest of Walsall Football Club is held by Trivela Group, as has always been the case since May of 2022. Ben Boycott and Kenneth Polk remain the controlling members of Trivela Group.
The management and control of Trivela Group remains unchanged. Ben Boycott remains the Co-Chairman, and indeed, the ownership, governance, and management of the club have not changed in any way.
The annual confirmation statement required to be filed with Companies House in June will show Trivela Group as the majority shareholder.