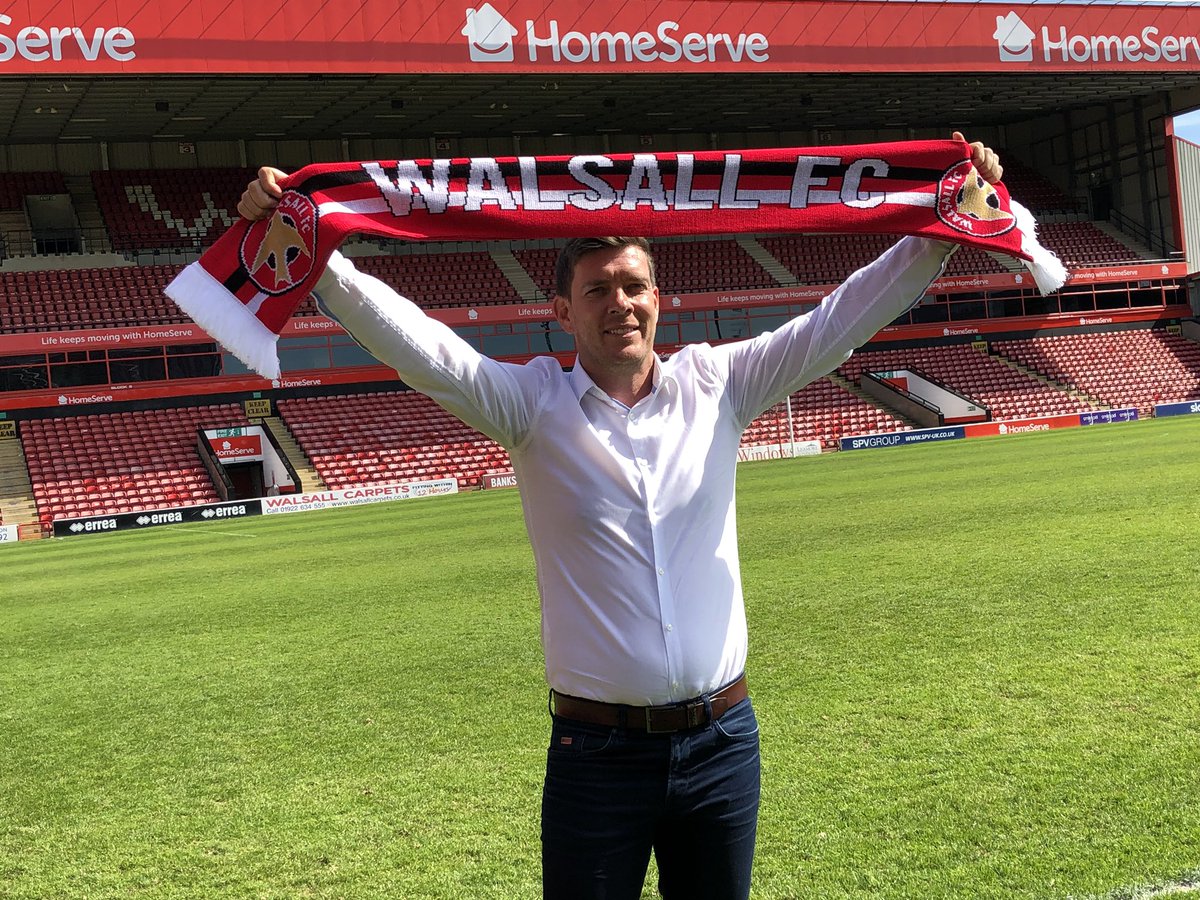 Clarke, who has penned a three-year deal, takes charge of the club following a dismal 2018/19 campaign which saw the club relegated from League One for the first time in over a decade, giving him a huge mountain to climb as he starts life in the West Midlands.
The Saddlers have almost twenty players out of contract in the summer, giving the new boss a major opportunity to immediately put his stamp on the side as he looks to turn around the recent fortunes, which ultimately resulted in the departure of fan-favourite, Dean Keates.
Speaking to the assembled media, Darrell admitted that he was relishing the challenge of the rebuild and hoped to emulate his close relationship which he had with Bristol Rovers fans, he said; "When I was first at Bristol Rovers I think we were averaging 5,500 in League Two and then in the Conference winning football seven to seven and a half thousand I think the average turned into and the fan base kept building.
"I'm pretty open, supporters can come and talk to me. I'll explain the decisions that I make in best. You're welcome to come and see me at the training ground, I had the same rapport with the Rovers fans. I'm happy to do fans forums.
"The supporters are the heartbeat of the club, they're the ones that pay their hard-earned money to come and watch football and me as a manager I like to come across as honest and I'm sure the Bristol Rovers fans appreciated that."