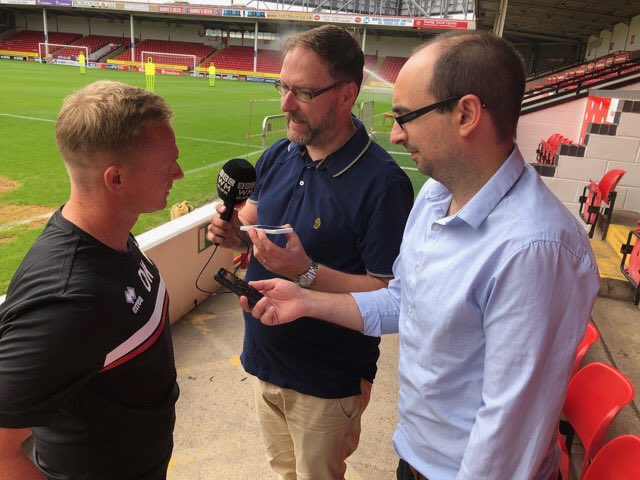 Keates, who has already added Andy Cook, Chris Dunn, Josh Ginnelly, and Zeli Ismail to his squad, is keen to add at least two central defenders along with a midfielder and a striker to his side, and continues to work long hours in pursuit of new recruits, but also admitted that he has missed out on players, adding to his frustration.
With Jon Guthrie currently his only fit central defender the manager agreed that he is very light in terms of defensive options, something that he'd like to address before we get the season underway. However, he did admit that with many of his preferred targets now signed elsewhere he may need to target players on loan.
Dean, who was speaking via the
Express & Star
ahead of Wednesday's Open Training Session, said;
"At the moment we are a bit light but I'd like to think that will be addressed in the next 48 hours, We have got a couple of things out there. We have missed out on one or two things from last week. But as I've said, we've always had one or two on the back burner and we will know more this afternoon regarding those.
"I can understand fans being frustrated. As a manager of a football club you want to have your players in as soon as possible. And you want them to be contracted players. But if you can't do that if you can't get the players in that you want – often down to finances because you are getting outbid – you have to then look at the loan options. And you have to make sure those loan players have the right characteristics to fit into the football club. I believe the ones that we have gone after have got the right characteristics."