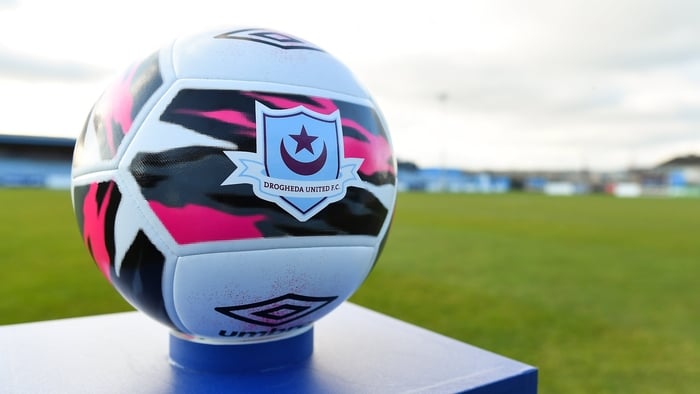 Trivela Group LLC, owners of Walsall FC, have today announced their intentions to move forward with a 100% acquisition of Drogheda United Football Club Ltd., of the League of Ireland Premier Division.
The terms of the proposed takeover have been fully agreed between Trivela Group and the Directors of the Drogheda United Members Club, which is the current owner of the football club.
Subject to an approving vote by the members in early November, Trivela Group will become the owner of the Premier Division club. Prior to this public announcement, Trivela has already completed full financial, legal, and technical due diligence on the football club, has been confirmed as a suitable club owner by the League of Ireland, and have built out an initial plan for the governance and management of the club in the immediate future.
Trivela Group acquired 51% stake in Walsall Football Club in May of 2022, with a commitment to allow the club to purchase Poundland Bescot Stadium within two years.
This commitment was fulfilled in December of 2022, with Trivela Group currently owning approximately 90% shareholding in the club, and the club owning the stadium freehold. The acquisition of Drogheda United FC, if approved, will mark Trivela Group's second club acquisition.
Speaking via the club's official website, Co-Chairman and Trivela Group Managing Director Benjamin Boycott said; "We are very excited about the opportunity to acquire Drogheda United FC.
"The fast-growing League of Ireland presents unique opportunities for synergies with Walsall FC, which is a major part of our thinking in entering into this project.
"These synergies will include player movement between the clubs, shared administrative costs, shared commercial opportunities, unique supporter experiences such as friendly matches, and more.
"The opportunity for players to move between English and Irish clubs relatively seamlessly is of particular interest to us.
"We are currently seeing positive signs in this area, as influential players such as Oisin McEntee, Ross Tierney, and Freddie Draper all gained valuable experience in the League of Ireland earlier in their careers. In our view, due to these unique synergies, this next step in our growth is great news for Drogheda United, and is great news for Walsall Football Club as well."
Pending an approving vote by the members, Trivela Group will take 100% ownership of the club, and will quickly move to clear its existing debts and enhance operations.
Trivela Vice President Wesley Hill will be added to the Drogheda Board in the role of Executive Director. In this role, he will be responsible for overseeing the day-to-day operations on behalf of Trivela, and managing the club's public communications.
He will work alongside Matt Jordan, Trivela's VP of Football, who will work with Drogheda Manager Kevin Doherty to implement Trivela's technical processes at the club, and build sporting synergies between Walsall FC and Drogheda United FC.
Benjamin Boycott will become Co-Chair of the club, alongside current Drogheda United Chairperson Joanna Byrne who will also serve as Co-Chair. Boycott's role in governance and day-to-day involvement at Walsall FC will be unchanged.