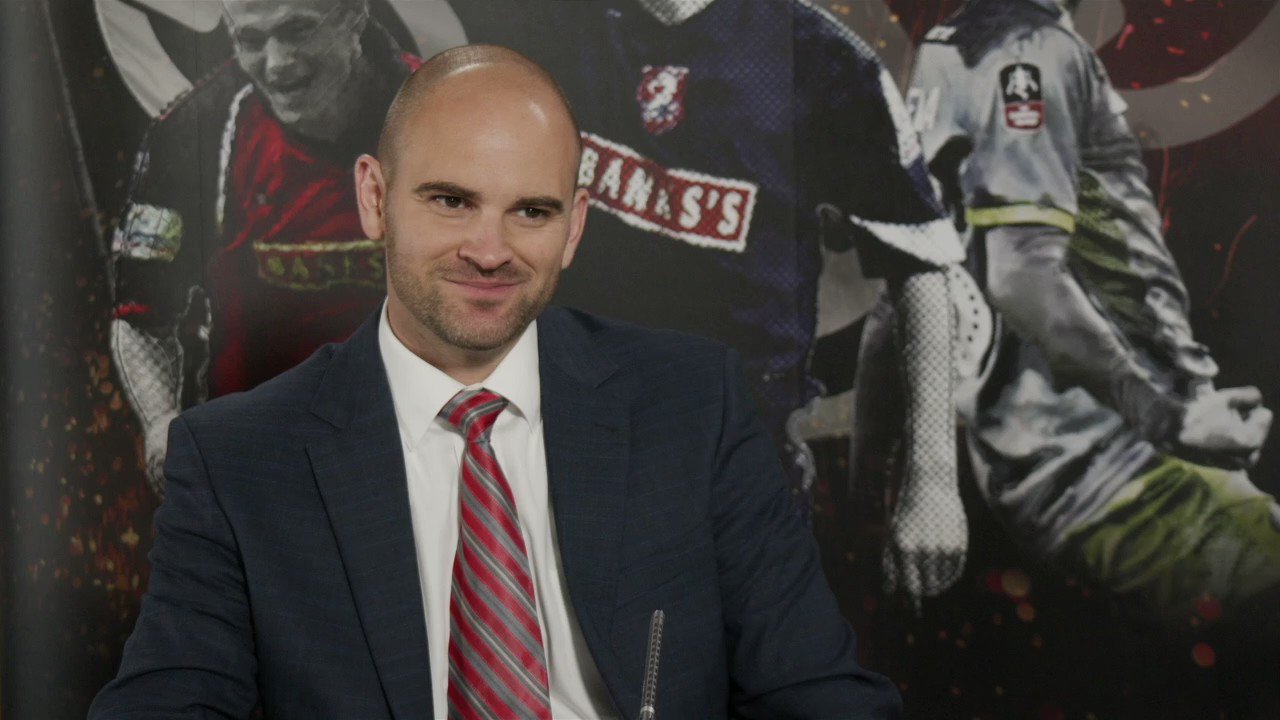 Following the closure of the January Transfer Window Walsall co-chairman Benjamin Boycott has issued a statement, welcoming the club's newest arrivals, whilst wishing those who left the club all the best.
With the window now closed, the Canadian looked at how the Saddlers squad has been strengthened, before confirming that the club made several attempts to secure the services of former loanee Danny Johnson, though were scuppered by the Mansfield Town chairman's stance on selling to a potential Play-Off rival.
Boycott, who is part of the club's ownership group, Trivela, also sought to thank the fans as well as several of the backroom team and other members of Trivela, as they continue to work to help the club succeed.
Issued via the club's
official website
, Ben said;
"First of all, I'd like to thank you for your continued support this season, which has been absolutely outstanding.
"Despite my own disappointment with both results, I genuinely enjoyed spending time with all of you on a wonderful occasion hosting Leicester City at the Poundland Bescot Stadium, and also with those of you who made the trip to Salford yesterday evening.
"With the conclusion of the January transfer window, I'd like to provide you with an update, as you deserve transparency on what has been going on behind the scenes at the club.
"As Michael has shared in his post-match media, it has been a hectic time with everybody working extremely hard to strengthen the team.
"I believe that strengthening the team is exactly what we have done, all over the pitch. I'm happy that several players have been able to move on to other clubs on loans or permanent deals, where they will be able to get more playing time and further their careers.
"The squad has been improved with the introduction of loanees Jackson Smith in goal, big Joe Low in defence and Robbie Wilmott and Yann Songo'o in the midfield.
"It was also important that we were able to get the permanent signing of Jamille Matt over the line early on in the window. Furthermore, I was pleased to be in the building last night for Conor's first start back from injury – he will continue to grow into the remainder of the season.
"I know that there have been constant questions and rumours about Danny Johnson. All of us, including Danny and myself, wanted to see him return to Walsall.
"The discussion with his parent club was continuously twisting and turning throughout the window, and on several occasions, I believed that it was going to happen.
"Ultimately, the demands set before us were such that it absolutely would not have been in the best interest of the football club to move forward – reaching a reasonable agreement was simply impossible.
"That said, I am extremely pleased that with about 90 minutes to go before the deadline, we bolstered our strike force with the addition of Matty Stevens.
"Matty chose to come to Walsall when he had some other very good options in front of him, and is hungry to wear the Walsall badge.
"He and Jamille scored many goals together last year in their promotion run at FGR, and we are very excited to see them reunited in our colours.
"Again, thank you for your tremendous support, and my personal thanks to Michael, Leigh, Matt Jordan, Stefan, and Dan who have worked tirelessly to accomplish all that we have in January. Looking forward to the rest of the year."