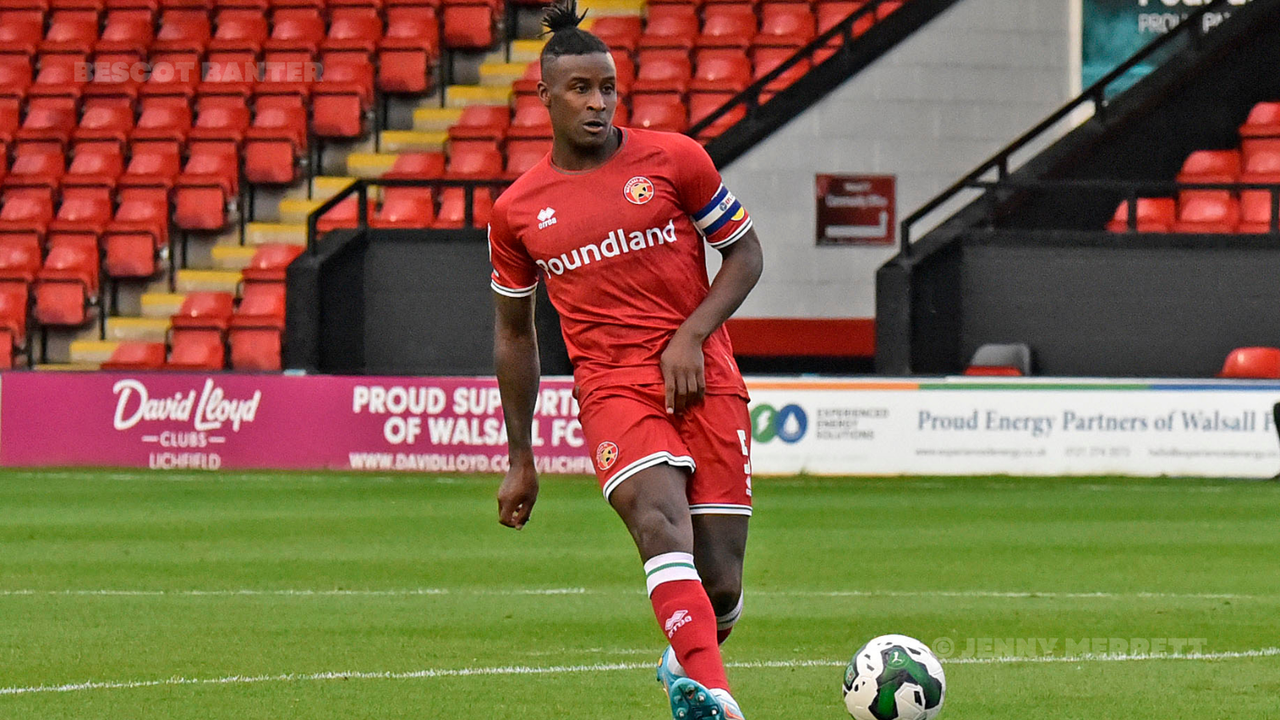 Walsall defender Donervon Daniels has spoken to club journalists and, after seeing his side make it eleven-all competition games without a win, insisted the players must begin to believe in one another.
After conceding a goal deep into second-half stoppage time against Tranmere Rovers, the Saddlers find themselves in dismal form, though Daniels, who was named captain for the 2022/23 campaign, insists the team is good enough to get back to winning ways.
Donervon, who has often played alongside Peter Clarke and Manny Monthé in a back three, believes the hard work he and his teammates are putting in will eventually pay-off.
Walsall began the season with a 4-0 drubbing of Hartlepool United, in a performance which proved to be something of a false dawn, as the team was only able to win one more game before going on their current spell.
Speaking via the club's
official website
, Donervon said;
"We have to believe in each other, when you sit in that dressing room before you go out, even onto the training pitch.
"Trusting in your mate, trusting in the fact that you're here for a reason. We're all good players, our expectations are to be at the other end of where we are currently sitting, so the change has to start with the tiny things, and it will, I genuinely believe that in my heart of hearts.

"It is hard to kind of sell that to the fans and sell that to ourselves because at the moment we are in a tough one and all you can see is what is in front of you.
"You have to believe in what is to come, what you have, and we will make that change, we will change that. We are good enough; we are more than good enough.
"We lost, but we shouldn't have lost. It is so hard to express that, but I am sure that the fans that sat in the stadium and encouraged us for all of that game, pushed us, motivated us, hopefully they saw it and I know it's a tough one for them to take and let it sit with them over the weekend because it's going to sit with us, but we need them, we need them to trust in us, and we will be a team that they are proud of come the end of this.
"I love them boys. We have had so many moments together, and we haven't experienced such toughness like this together, but this will harden us, this will make us even stronger together, this will make us more of a group, and we have to persevere.
"Now we have to keep building on our trust, we have to keep respecting each other, keep respecting this environment that we have been blessed with and showcase the beauty of this club.
"We have to showcase what the Gaffer has instilled in us, Hats, Sads, Watto the lot of them have instilled in us.
"We have got a working week ahead of us to go into that Stockport game and build on it and take three points, we have to."