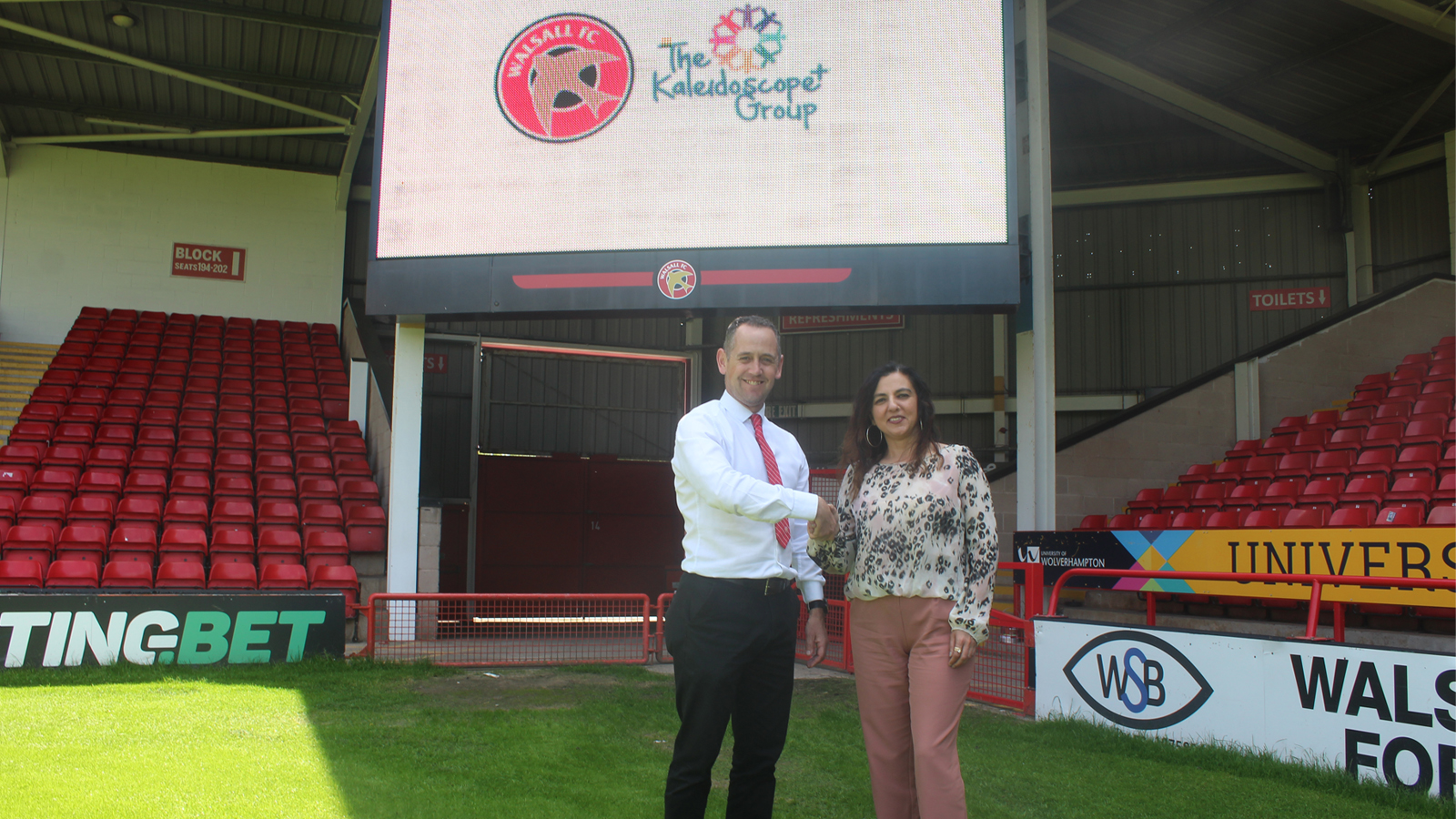 The Club has confirmed that Sandwell-based mental health charity
Kaleidoscope Plus Group
will become one of the Saddlers' official charity partners for the 2022/23 campaign.
The charity, established in 1973, provides crucial mental health support services to the community and have almost five decades of experience in providing mental health support to thousands of people across the UK.
They offer a wide range of services including:
* Residential and Independent Living services
* 24-hour text crisis support
* Talk2Us – providing support for those who need someone to talk to
* Suicide Prevention Services
* Bereavement Support
* Counselling in the Community
* Mental Health Services for Children
* Community Support
* Activity Groups aimed at promoting inclusion, support, recovery, wellness and self-care
Saddlers star Brendan Kiernan became an ambassador for Kaleidoscope earlier this year and has been involved in a number of projects, including a resilience art workshop at Walsall Art Gallery back in May.
Head of Commercial and Retail Adam Brearley is delighted to have Kaleidoscope on board and hopes the partnership can help have a positive impact, speaking via the club's official website, he said; "We are pleased to welcome the Kaleidoscope Plus Group as one of our Official Charity Partners.
"They provide great care and support services to help more people improve their mental health and wellbeing.

"Walsall FC are really looking forward to offering our support to the charity and helping out wherever we can."
Monica Shafaq, Chief Executive at Kaleidoscope added; "It's really exciting and we're really honoured to be part of such a big establishment in the local community.
"Football is one of those sports that brings lots of people together and raising awareness about mental health in the environment we're in at the moment, coming out of a pandemic and the impact that has had on people's mental wellbeing,
"it's really important to us that we have partnerships like this. We want to break down the stigma that's associated with mental health.
"If there is someone who's struggling and is reluctant to reach out and gain support, we want them to feel encouraged to do that but also know that support is available and where to go because sometimes people don't know where to turn.
"You're not alone and there are lots of people who are in a similar situation. You are more likely to come across somebody who is having suicidal thoughts than someone who is going to have a heart attack, that's how prevalent it is in society so making people aware of the facts and the services available is really important to us."