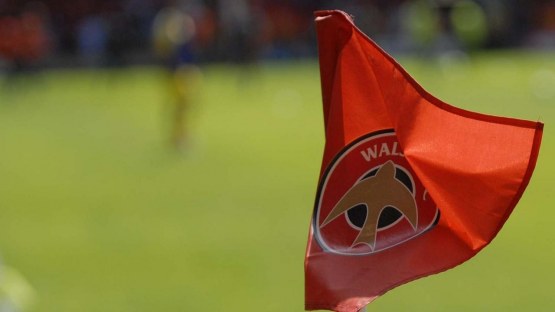 As the Trivela Group continues to make its mark, The Club has confirmed the details of a boardroom reshuffle with another Director departure along with a major reshuffle.
According to a statement, published via the club's official website, the move will allow the Board to be agile and strategic as they strive to move the Club forward into a new era.
The new four-person board will be made up of Co-Chairman Benjamin Boycott, Co-Chairman Leigh Pomlett and working Directors Stefan Gamble (CEO) and Daniel Mole (COO).
Roy Whalley, Richard Tisdale and Graham Whittaker will take up new roles as Associate Directors.
Roy worked as the Club/Company Secretary for over 20 years and also served as CEO and Commercial Director. He joined the Board of Directors in 1988 and still plays an integral part in the commercial operation, most notably commercialising the Midpoint M6 Advertising Sign. Roy also played an integral role in the creation of the Walsall FC Community Programme and served as a Trustee for many years.
Richard joined the Board of Directors at Walsall Football Club in 1994. Richard's business acumen derives from a career spent within his family business - Sign Specialists and throughout his association with Walsall FC, has undertaken various sponsorship agreements including front of shirt and stand sponsorship, front of shirt sponsorship of Walsall Ladies and numerous monopole advertising here at Poundland Bescot Stadium.
Richard has also been a Trustee and supporter of Walsall FC Community Programme since its inception and has worked on a variety of projects to promote Walsall FC and fan engagement from co-sponsored ticket initiatives to VIP experiences for young supporters.
Graham took up the role of Supporter Liaison Officer in 2019 and became a Director in September 2021. He is a point of contact for supporters who can discuss any issues they have. Graham also recently joined the Walsall FC Community Programme Board of Trustees.
The Club can also confirm that Peter Gilman has left Walsall Football Club. Peter joined the Board of Directors in 2006 and we would like to place on record our thanks to Peter for his years of service and wish him well for the future. This follows the news confirmed in May that Nigel Bond also left the Club.
Speaking via Saddlers.co.uk, Co-Chair Benjamin Boycott said; "As the newest member of the WFC Board I would like to extend our sincerest thanks to each of the transitioning Directors.
"Their contributions over the years have helped shape this club into what it is today, and we thank them.
"The new Board structure will allow for more agile, effective decision-making as we seek to move the club forward.
"We want to thank Roy, Richard and Graham for re-affirming their commitment to the club by taking on the important role of Associate Directors and also to thank Peter, and once again Nigel, for their contribution over many years."