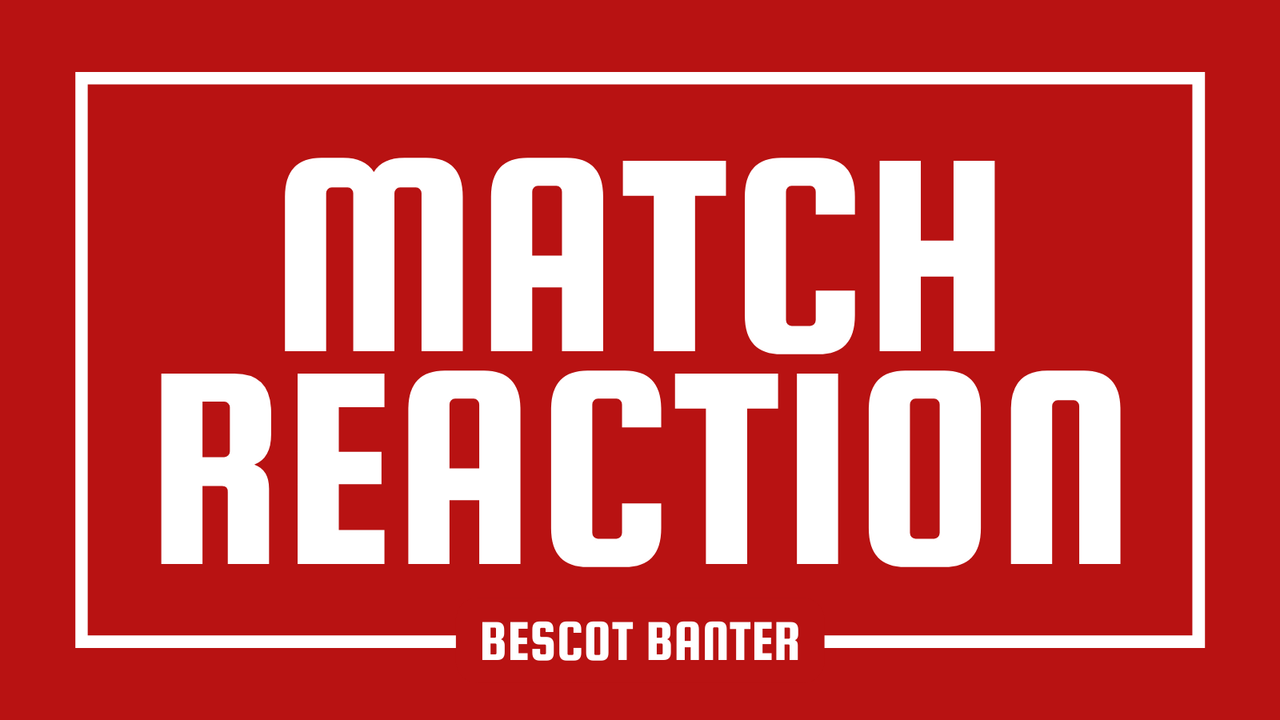 Speaking after the Saddlers had suffered their second defeat in as many games, a clearly frustrated Flynn called upon his players to get back to basics and cut out the mistakes as he continues to assess his players ahead of a potential summer re-shuffle.
Goals from Harry Smith - the 6ft 5in forward netting his fifteenth of the season - and former Saddler Otis Khan were enough to see Orient take all three points and move above the Saddlers in the process.
Flynn, who had seen his side enjoy a welcome run of form before last weekend's defeat to Salford CIty, further admitted his players are playing for their futures in WS1, and he will happily 'get rid of them' if they don't improve.
Speaking to the assembled media, Michael said; "If they can't do simple jobs, there's a few playing their way firmly out of my plans.
"It doesn't matter who they are, if I don't think they're going to contribute to us how I want them to next season, I'll do all I can with Jamie to get rid of them.
"That first half stunk of a poor team. I've got no problem saying it – I've said it to the players.
"They need to raise their games for the next six, show they want to be part of what we're going to do next season.
"If they don't, thankfully, we've almost got enough points and it's their careers they'd be wasting. So, it's going to be a busy summer.
"Look, you can't go from playing against Salford and dominating the game – I know we conceded poor goals – to that.
"Even in the second half, there were times where we didn't do our jobs. Again, it's frustrating. There's only so much time you can give individuals."
The two goals arrived within six first-half minutes of each other as the Saddlers failed to truly land a glove upon their visitors as they controlled much of the contest to claim the points as they can consider their relegation issues are settled for another campaign.
Another issue which gave Flynn another unwanted headache was an injury to attacker Lee Tomlin with the former Cardiff City man forced to come off five-minutes before the break, despite the recent arrival only coming on to the pitch midway through the first forty-five.
Michael continued; "Again, we switched off in terms of individual jobs from set plays. Harry Smith is 6ft 5in and we let him have a free tap-in, but I'll take the blame as I should have stuck with my gut instinct and gone with four.
"We should have had more attacking players on the pitch. We're at home and with nothing to fear, so I should have stuck with that as there was no point having three at the back when they had a tap-in anyway for the first goal.
"It was a waste of time having three there. I changed it tactically. Of course, players have to take responsibility, but for me to make a change after fifteen minutes, it goes to show that I should have stuck with my instinct.
"I'll take the blame. I can't keep having a pop at them. I need them for the last six games of the season, and they need to raise their game. We need to bounce back from this and give next week a good go."
🛒 CLICK HERE TO VISIT THE BESCOT BANTER STORE!