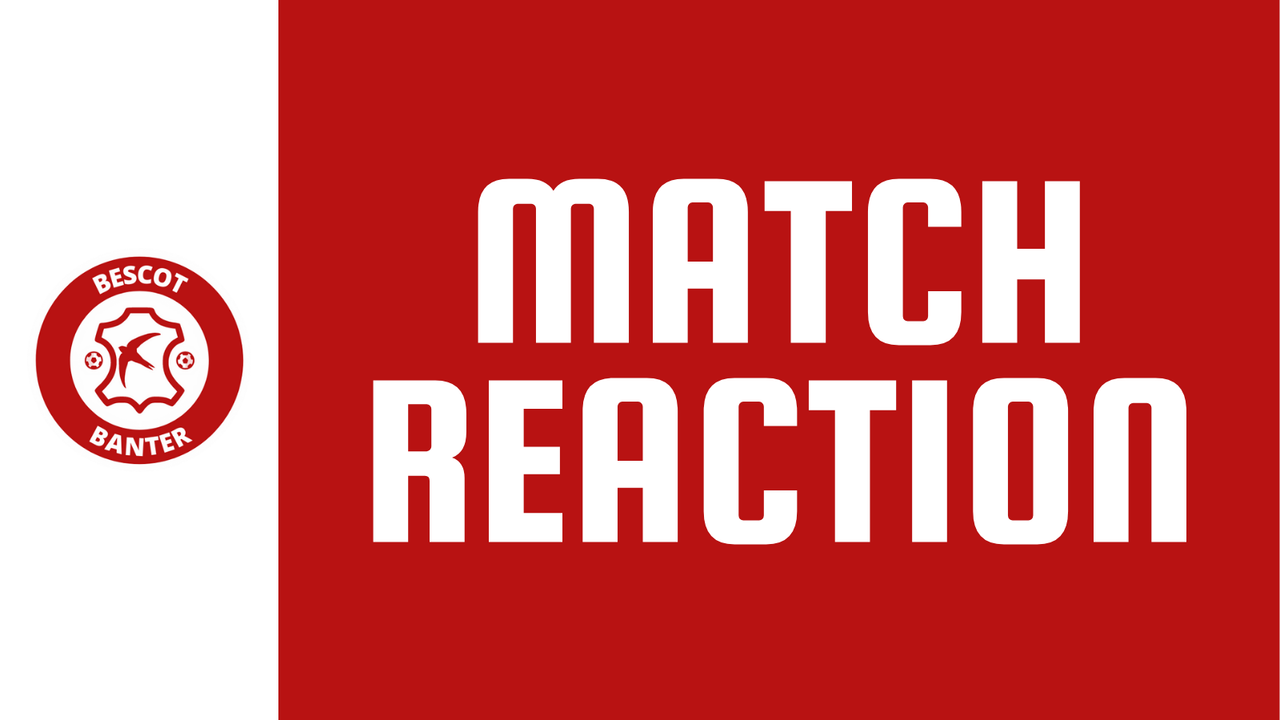 Speaking after his side had been held to a one-all draw by the travelling Red Devils, Taylor admitted they lacked bravery and called upon them to pick up the pace.
Despite taking the lead via Brendan Kiernan's fourth goal of the season just four-minutes before the break, the Saddlers still went into half-time on level terms as Tom Nichols stroked the ball home in first-half stoppage time.
Walsall enjoyed the lion share of the ball but weren't able to create enough in the opposition final third, something the gaffer put down to a combination of factors, including storm Barra, and a generally slow pace of play.
Speaking to the assembled media, Matthew said; "When we went ahead, the team have then got to make sure we get to half-time with that lead intact, and we didn't do that.
"We've had arguably the best chance in the second half and not taken it. I didn't think it was a particularly good game of football, and the weather most definitely had an impact.
"But we weren't brave enough on the ball tonight. We picked a safe option too often. When we did have possession of the ball, we built too slowly.
"You have to play quicker. I just felt this was a performance where the players weren't brave enough to risk the ball."