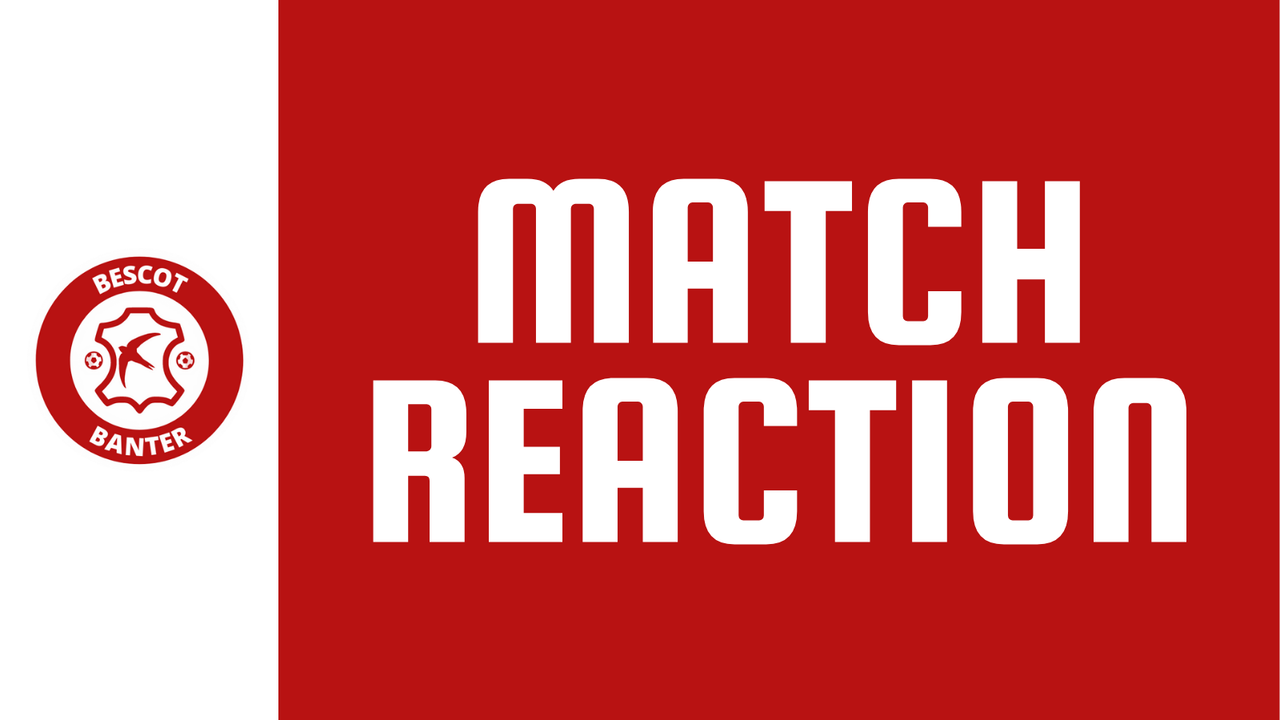 Walsall started the game in superb forma and crested enough chances to have the game sewn uo before the break but, in unfortunately familiar fashion, were forced to settle for a point as a former Saddler struck deep into stoppage time.
On-loan Barnsley man George Miller grabbed his sixth and seventh goals of the season as he twice put the Saddlers ahead, but his side were ultimately forced to settle for a share of the spoils as first George Williams then Josh Gordon put the game back on level terms.

Taylor, who has now seen his side go unbeaten in six all-competition outings, admitted his team should have been home and dry before the break as they followed up their midweek triumph over Oldham with another strong but frustrating showing.

Speaking to the assembled media, Matthew said; "The truth be told, we shouldn't be in that position to not win the game.
"We should have been out of sight in the first half, and that is the brutal truth of what I have stood on the sidelines watching today.
"To be stood here talking now about a draw is slightly beyond me at the moment, considering the chances we have created to win a game of football.
"It is probably a reversal of what I saw on Tuesday night, and that tells me this group of players need to become more consistent.
"I have spoken about this since the moment I came in that the amount of chances we are creating as a group of players is huge.
"Today we didn't take those chance, and you get punished for that at the end if you don't defend properly.
"Seeing out games is proving tough for us, but we need to be putting games away before we get to this sort of position.
"As a group, the players are so desperate to be successful that naturally we sit back and invite pressure.
"That is fine if you do that providing you defend resolutely, and we haven't done that between our goal resolutely enough in some of the games this season and have been punished."