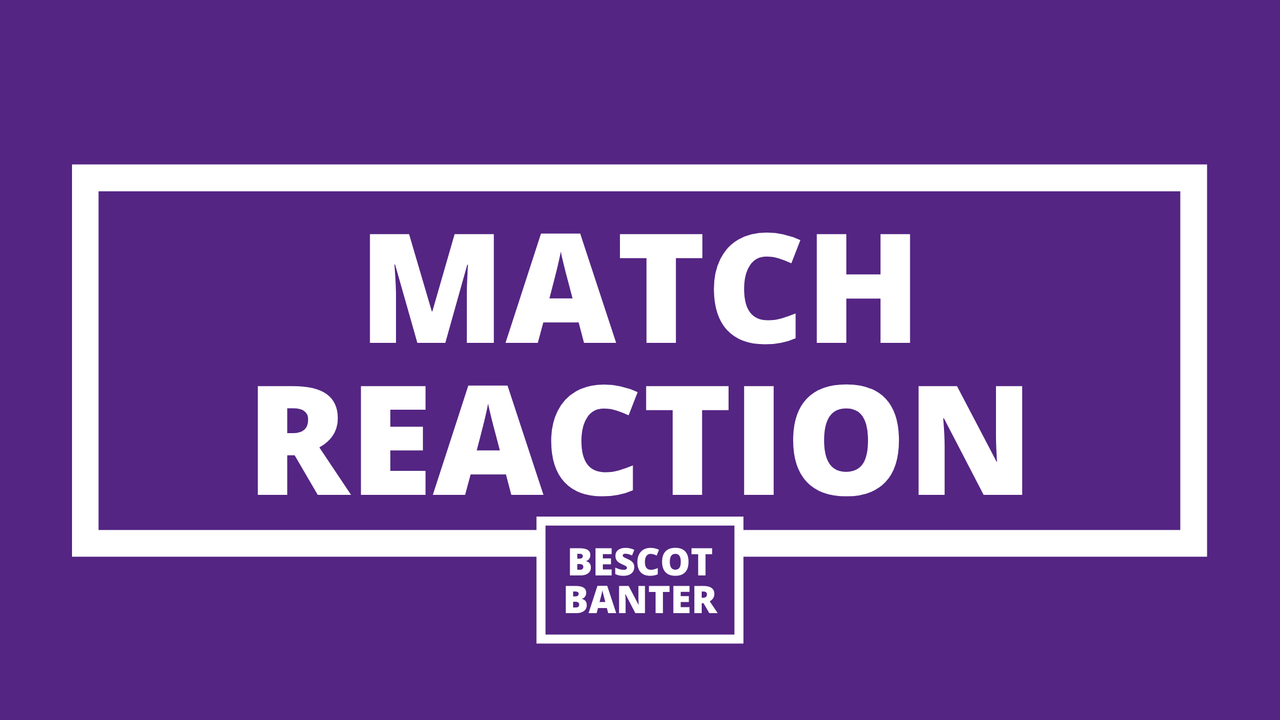 After slipping to a narrow defeat to Tranmere Rovers in their opening game of the league season at the weekend, Taylor's Reds were looking to start their first cup campaign of 2021/22 with a win.
Unfortunately, despite starting the game on the front-foot, the Saddlers were unable to find that all-important goal as opponents Doncaster ultimately secured a place in Round Two after triumphing during the post-match penalty shot-out.
Despite suffering a second defeat in as many games, Matthew insisted there were plenty of positives to take from the game, but also admitted to being a little disappointed after seeing his side crash out at the opening stage of the competition.

Speaking to the local media, including the
Express & Star
, Matthew said;
I'm probably disappointed it got that far.
"I didn't feel the game warranted that, with our performance. But again, it's a really positive performance.
"I thought our players were exceptional at times. We were strong and fit out of possession and played more football than we did at Tranmere.
"There's a huge amount of positives to take from the game. Obviously, we would've loved to be in the hat for the next round, but it wasn't to be.
"The challenge now is for the players to replicate that type of performance against teams in our own division."

Despite failing to win their first home game in front of fans for many months, the gaffer insisted the signs are good before praising his players for how they have handled the pressure, Taylor continued; "We're here to win games and be successful, players and staff alike.
"But the signs are exceptional. I'm really pleased. There's nothing I can look at and say I'm disappointed with, other than missing the penalties.
"But that's a lottery, having been in that position myself as a player. Their players dealt with the pressure a bit better than ours."

The Saddlers will be back in action at the weekend as they play host to their third Rovers in a row with Forest Green visiting the Banks's, and Taylor admitted his next task is getting his team ready for action, he added; "I thought we were the better team and deserved to win, but football doesn't always work like that.
"So, now the challenge for the players is to make sure they are ready and raring to go for Forest Green on Saturday."