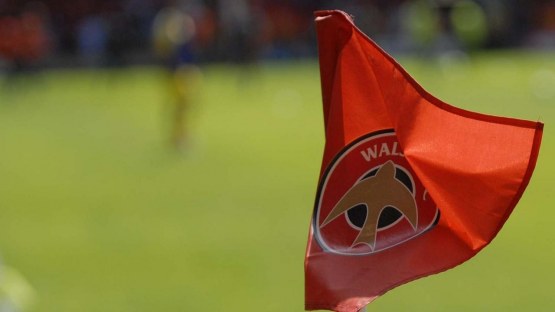 Amongst the eight players set to leave when their contracts expire at the end of June are the current club captain, an up-and-coming defender, a midfield general, and the current attacking duo.
Following the conclusion of the 2020/21 League Two campaign, which saw the Saddlers achieve their worst finish in over a hundred years, club officials have wasted no time in drawing up a list of players who will depart.
Following in the footsteps of recently sacked head coach Brian Dutton are Cameron Norman, James Clarke, Stuart Sinclair, Caolan Lavery, Josh Gordon, Callum Cockerill-Mollett, Wes McDonald, and Jack Nolan.
Whilst the club has to attempt to address the worst-ever season, there are still plenty of surprises amongst the players, especially as many shouldn't have any trouble in finding a new club ahead of the 2021/22 campaign.
Of course, there is no official indication as to whether the club had offered any of the released players a new deal but were unable to come to terms on an extended stay, but this would appear to be the case as several are already being linked with moves elsewhere.
Hopefully, the club, and soon to be appointed manager, will be able to use the newly refreshed wage budget to secure players capable of taking the team towards the upper echelons of the table. However, there is a long road ahead before we can even begin to consider what the next season will bring.
Clearly, there are plenty of issues taking place behind the scenes and chairman Leigh Pomlett has made it clear that 2020/21 was simply unacceptable, however, the string of departures will no doubt get fans talking as we enter yet another new dawn in WS1.