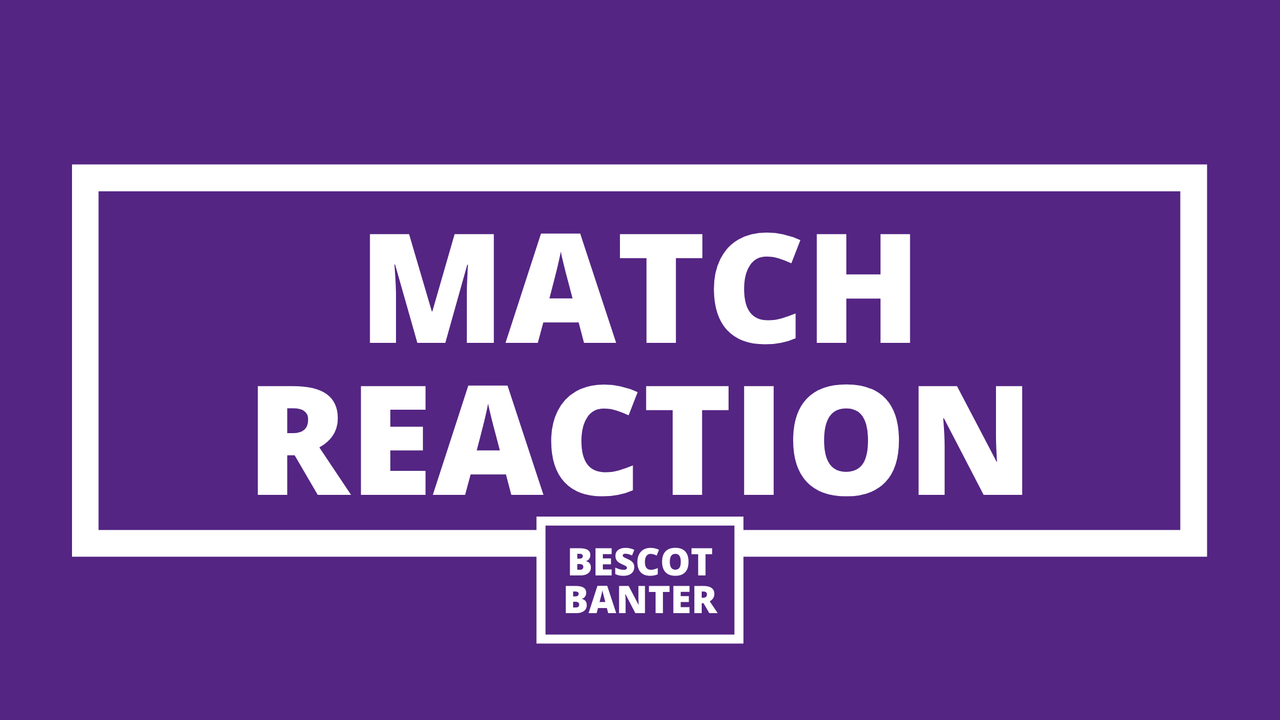 Speaking shortly after the Saddlers and the Shrimpers played out a goalless draw at Roots Hall, Dutton admitted his side were fortunate to take a point from the contest.
Despite securing a welcome clean-sheet, the Saddlers offered very little going forward and failed to secure a single shots in the second half, even after the home side were reduced to ten men.
Despite Sam Hart receiving his marching orders following a foul on Derick Osei Yaw it was the Shrimpers who controlled large portions of the second forty-five, with Dutton admitting they should have taken all three points.
Speaking to the assembled media, Brian said; "It was a fortunate point for us. Southend were the better team and probably deserved all three points.
"We've got away with one and I'm not happy in the slightest. It's a big learning curve again but I have to say Tom Leak was outstanding.
"For a young lad to come in for his EFL debut in a high pressure game like that, was outstanding.
"It was a stand out Man of the Match performance and it looked like he had over one-hundred League games not just one.
"He was a credit to his family and everyone at Walsall Football Club."
Dutton made a trio of changes at half-time with Josh Gordon, Coalan Lavery, and Max Melbourne all coming off, and, following Hayden White's dismissal against Bolton last weekend, the gaffer was keen to avoid another red card as both Gordon and Lavery were already on yellow cards.
Brian, who also revealed that on-loan Lincoln City man Melbourne was feeling unwell, added; "We spoke about discipline before the game and we've shot ourselves in the foot with poor discipline.
"We said that must not happen tonight and then we've got Caolan getting involved and getting a yellow card when he didn't need to.
"Then we had Josh Gordon, it was a soft yellow card for him to be fair, but he then showed his frustration a couple of times after that and I wasn't prepared to take that risk.
"Max was feeling ill so we had to bring him off."