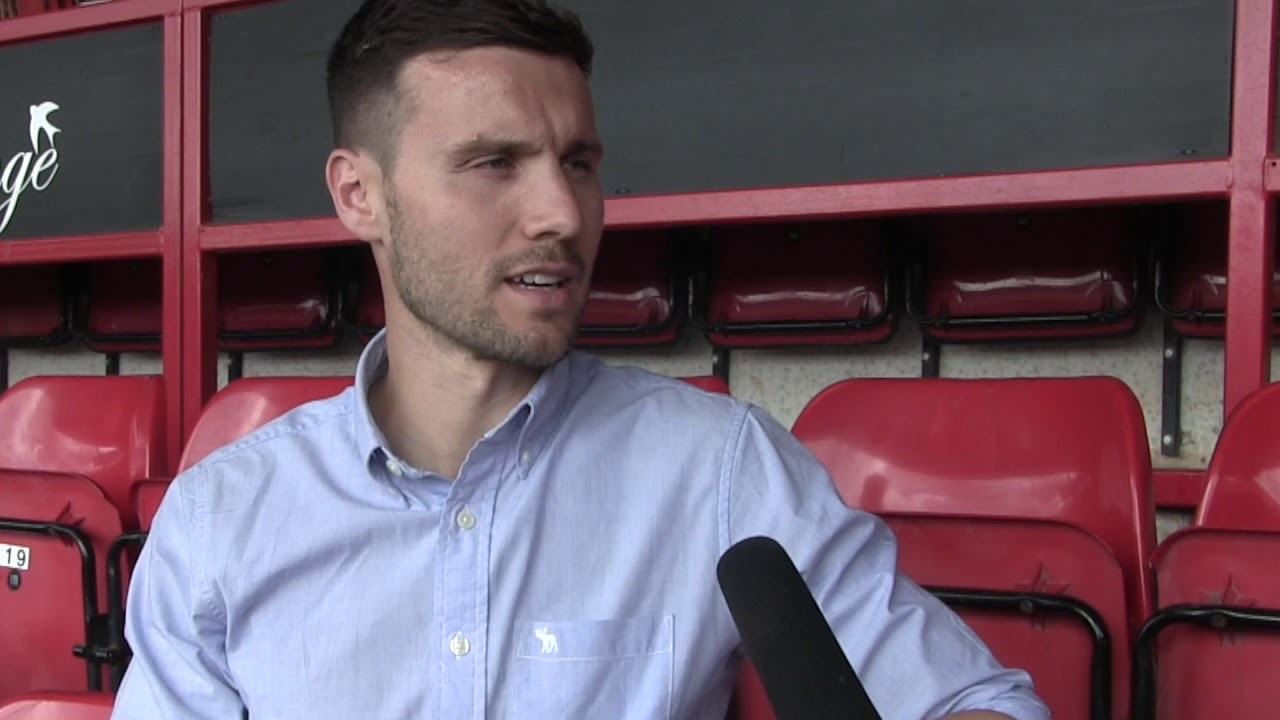 Walsall Player/ Coach Mat Sadler has spoken to the media following the Saddlers' defeat to Newport County and is keen to remain positive, despite seeing his side slip to defeat twice in the last three outings.
The only goal of the game came via Joss Labadie's second-half header and saw the Exiles climb into the League Two Play-Off places with the Saddlers continuing their struggle in midtable.
Since Head Coach Brian Dutton took charge in the wake of Darrell Clarke's departure the Saddlers have been trying to implement a passing style and, despite failing to win any of their last four games, is keen to remain positive.
The experienced defender went on to praise the way the team has responded to the new style of play insisting he and his fellow coaches will continue to work on the new style and hope to continue to cause the opposition some problems.
Speaking to the media shortly after full-time, Mat said; "The lads, first and foremost, are hugely buying into the way we want to play. They've really come together as a group.
"I can't fault their application, I can't fault their attitude and they want to do well each other, themselves and the club. They're buying in to everything that we're trying to get over to them.
"I'm delighted to see the response from them into trying to find an inquest into what went wrong there and that's a good, healthy environment and that's what we want to create albeit we want to win football matches.
"When it's as tight as it was and on the edge as it was, a set play goal is disappointing to concede. We'll look and we'll learn but we don't want to be downbeat about it.
"We want to be positive with the way we want to play, we want to be positive with the style and the control that we're having in games and the issues that we're causing teams.
"We want build on that. Football's a funny game and it can turn very quickly, I've seen it, I've felt it. As you've seen, it was a very tight League Two game which on another occasion we come on the other side of, on this occasion it wasn't to be.
"We'll be dusting ourselves down, remaining positive, keeping to our game plan and trying to play because that's how I want to see football played and the way I want to play football."