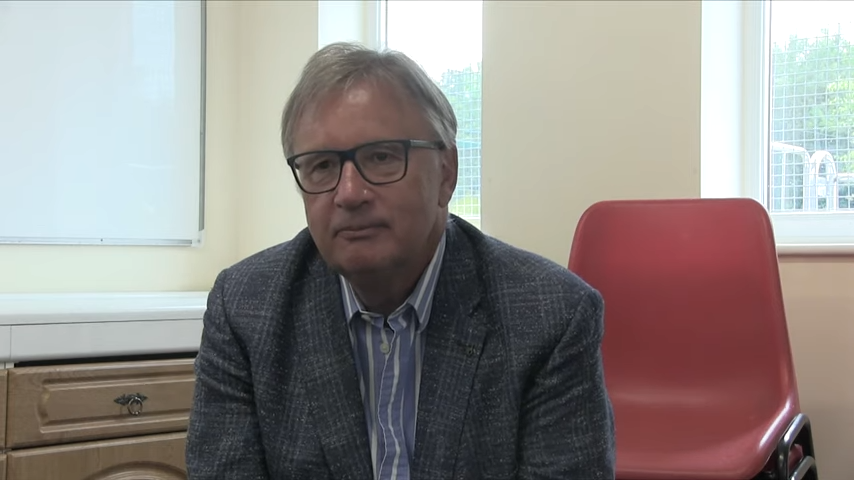 Speaking via the club's official YouTube channel, Pomlett insisted he and the board had taken the decision to sell in order to secure the immediate future of the club, as they continue to battle against the financial issues caused by the ongoing Covid-19 pandemic.
The club have been unable to play games in front of the Saddlers faithful since the middle of the curtailed 2019/20 campaign, and continue to see revenues dip as income secured from various events played a major role in keeping the club afloat.
Transfer Deadline Day saw the departures of defender Zak Jules and top-scorer Elijah Adebayo - to Milton Keynes Dons and Luton Town respectively - giving fans plenty of reasons to be upset as their teams' promotion hopes took a major blow.
The club were however able to secure the services of short-term replacements, in the shape of Lincoln City left-back Max Melbourne and Oxford United striker Derick Osei Yaw, and will be hopeful that they can hit the ground running as they hope to not only impress Darrell Clarke, but also do enough to force their way into the reckoning at their parent clubs.
Although admitting he didn't want to see both Zak and Elijah go, Walsall-born Pomlett insisted he made the correct decision for the club as he looks to balance the books whilst also giving the manager the means to challenge for the promotion and/ or Play-Off places, something which he insists he has done.
The chairman said; "I did not want to sell either of those players. I wish they were still part of the club.
"But there are economic realities we have to face and it goes back to sustainability and making sure we have a club in the future. It is a really tough decision to make. Those players were offered opportunities in higher leagues and wanted to go.

"It may be an unpopular decision but that does not make it wrong. Those that say we have made the wrong decisions, trust me, we have not. Something had to give, frankly, to make sure we remain sustainable.
"In the case of our players only two attracted any interest. That was Zak and Elijah. We played it pretty tough in that we waited until the end of the window before concluding the deals for both players.
"My primary concern this year is to ride out the storm of the pandemic and make sure we are still here. That has been a very difficult thing to do and a lot of people have paid the price.
"There have been redundancies. There have been cost-saving measures in the club. We have had to do those things to make sure we have a sustainable club going forward.
"We did the right things for the club and we brought in players who will still sustain our push this year. I believe that to be the case, otherwise I would not have done it."