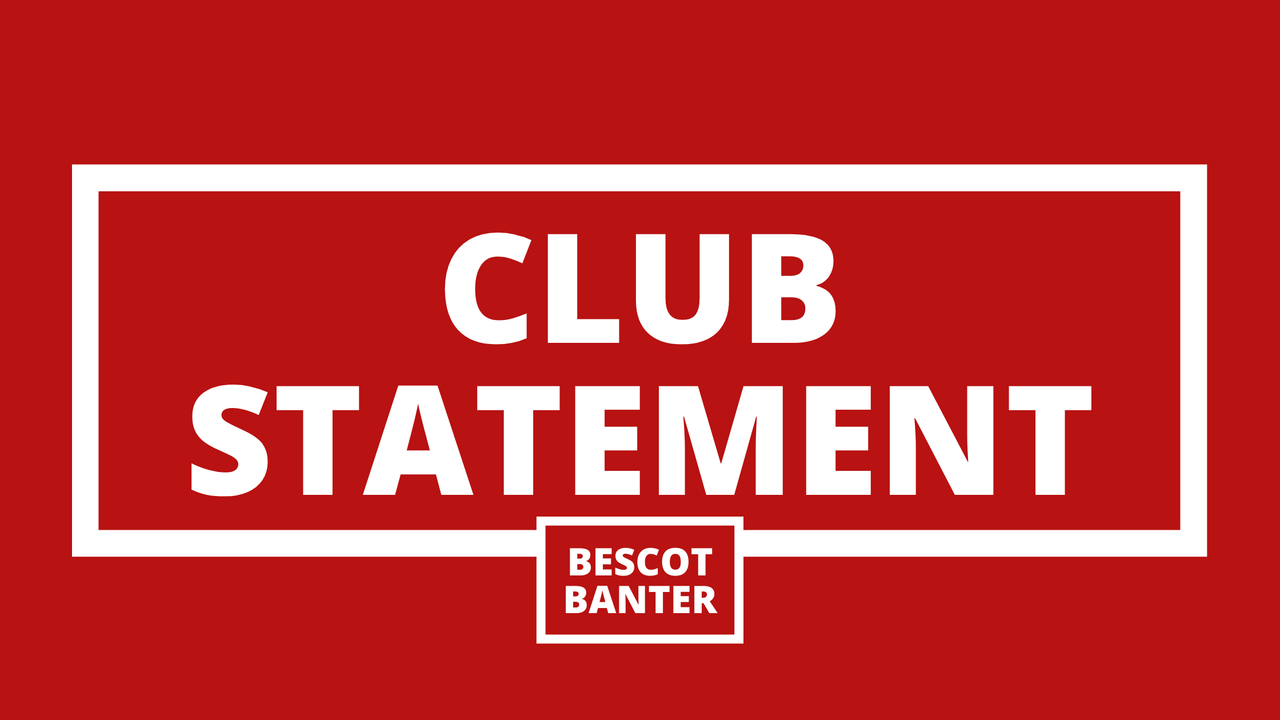 The scheme will see a small number of fans return to stadiums as the organisation continues to look at ways of helping clubs through the Covid-19 pandemic.
The club also confirmed recent reports that it was one of the teams to apply to host fans at officials and volunteers continue to prepare Banks's Stadium for fans' potential return.
Published via the club's
official website
, they said;
Walsall Football Club welcome yesterday's news from the EFL that a number of fixtures will be played in front of a crowd this weekend as part of the latest pilot scheme to welcome supporters back in to stadia.
Ten EFL Clubs will be permitted to admit spectators into Sky Bet League matches this weekend as part of the ongoing 'return of fans' pilot programme.
As per the current guidance, crowds will be capped at a capacity of 1,000 as discussions continue with the Government about return for supporters' in greater numbers post October 1, 2020.
The club can confirm that, if the pilot schemes are allowed to take place on future fixture dates in September, we will be applying to be one of the host venues.
We have communicated this to the EFL and have also contacted MP for Walsall South, Valerie Vaz, asking her to make representations to Government on our behalf in support of the return of fans, along with other stakeholders such as the Local Authority and SGSA.
Our absolute priority is the health and safety of the public when attending football but we must look now to the safe return of supporters. We fully support the return of supporters and, whilst encouraged by this week's progress, urge Government to give the green light to the return of crowds from the beginning of October as originally planned as will be the case across a number of countries in Europe.
It is vital for the future of football, clubs and the community.