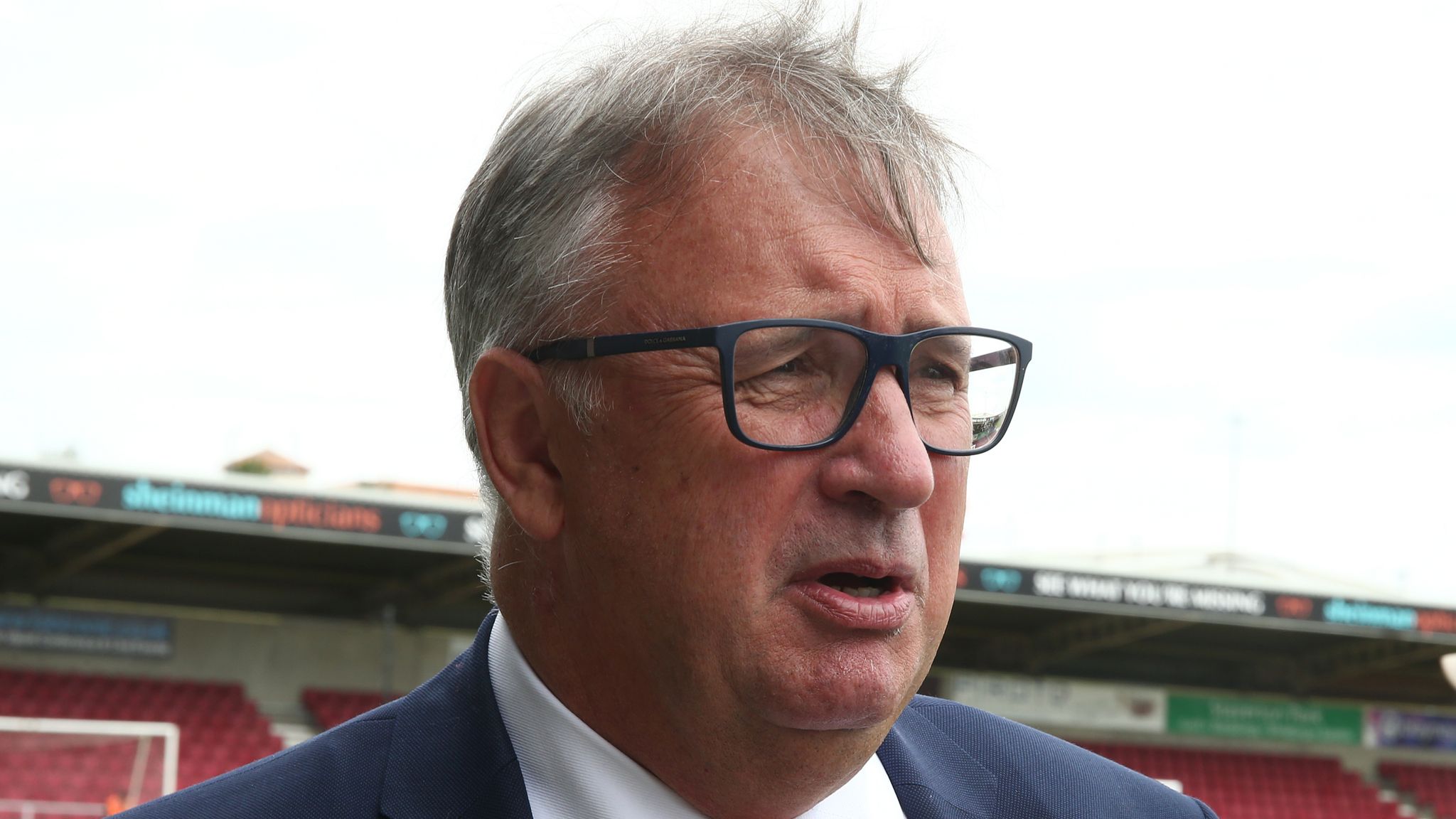 As fixtures have been suspended indefinitely, clubs up and down the country are working on ways to survive the current crisis as fans have been urged to stay home, cutting off almost all of lower league club's regular income.
Pomlett also confirmed that the 'majority' of the club's staff have already been put on the government's furlough scheme - allowing them to receive 80% of their income with the club topping it up to 100% - as the world of football continues on hiatus whilst the nation is focused on dealing with the growing Coronavirus pandemic.
Speaking via Adrian Goldberg's '
When Sky Invented Football
' podcast, Leigh said;
"We're paying them at the moment, as we would normally do. We've furloughed the majority of our staff and we have a skeleton staff still on.
"We have furloughed the players in the sense that they've all got letters. The PFA and the EFL have to reach an agreement before we really furlough the footballers. The footballers have been very sensible to be honest and very helpful ringing fans, they've done a great job.
"Getting them furloughed is something the PFA have got involved in, the other staff at Walsall football club have just been furloughed and accepted that as a consequence of the coronavirus, and done that extremely sensibly.
"The football players is just a longer process because the PFA are involved and meetings are going on to try and resolve that. The PFA will need to accept the fact that footballers will have a reduction in wages for the duration of the coronavirus.
"That doesn't mean that whatever we don't pay them now, we'll pay them in the future. That will create cash flow problems for the business, everyone from chief executive down will be facing a reduction in their wages and the footballers should be no exception to that.
"They are going to have to take a hit because everyone else is and it's only right, proper and fair. Walsall won't go it alone at this, we're waiting for guidance off the EFL after conversations with the PFA, and then we'll take some action. It needs to happen reasonably quickly now."