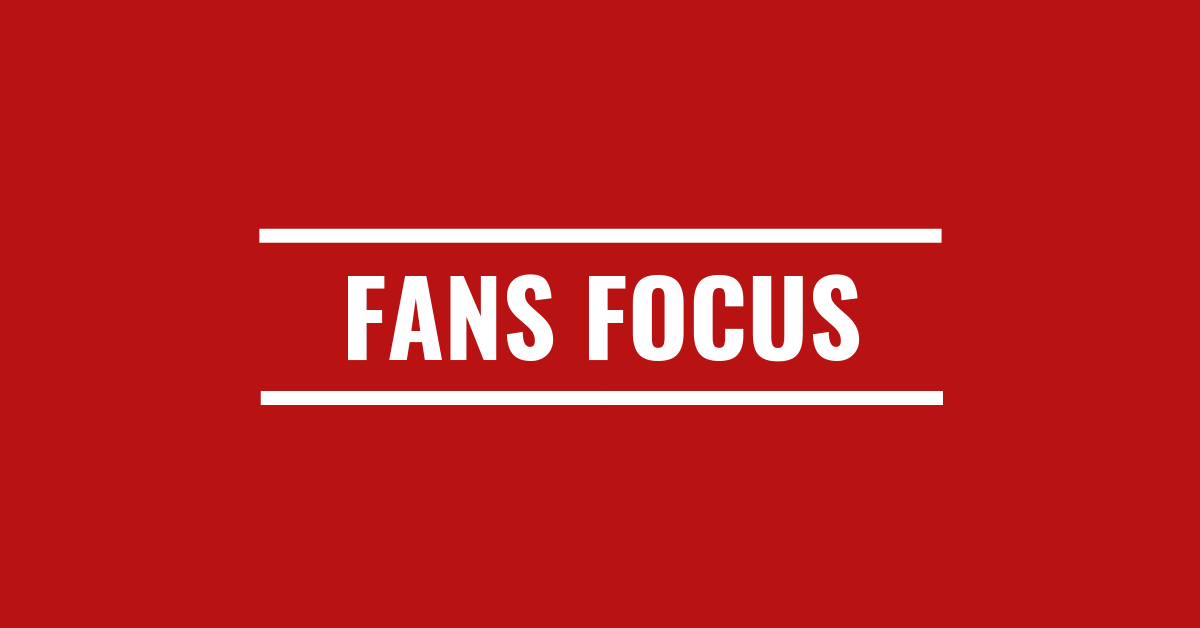 The event, which took place in the Stadium Suite at Banks's Stadium, saw a good number of fans make their way to the ground in order to grill two of the club's big guns with many new and not-so new topics covered over the course of the evening.
Portions of this article have been reordered for clarity
The evening got underway shortly before 7.00pm and saw chairman Leigh Pomlett address those in attendance where he went on to thank fans for their support over the last six months before looking at how the season had been going.

The chairman acknowledged that progress had been made but there was still plenty of work still to do. Leigh also refuses to give up on the possibility of Walsall reaching the Play-Off places, insisting he'd be the last one to lose faith.

There remains a five year plan to get back into League One and prepare the club for an assault on the Championship. He stated; "It will take a whole new investment, and possibly a new chairman."

Pomlett also addressed the freehold of Banks's Stadium. Insisting he wants to re-unite the club with the freehold. But admitted that it won't happen overnight as it remains a complex issue.

Manager Darrell Clarke was next up and would go on to apologise for the team's poor home form, admitting that has been one of his biggest disappointments.

"I'd like to apologise for our home form so far. We have to rectify that and I think that's with a lot more attack minded players. We've signed one wide player today and I hope to bring in another one." - Darrell Clarke

Clarke would like to see home performances improve and see crowds rise above the 5,000 threshold, as it would increase his budget.

The stadium is back on the agenda with Pomlett admitting the club still pays £400,000 to use the stadium. Although he does insist other clubs at our level pay more.

The chairman agreed he'd prefer to see the money invested into the squad before refusing to state how much it would cost to purchase the freehold. - There is likely to be an agreed figure following the recent sale of the club. "It's not one or two million, it's more than that." - Leigh Pomlett.

There is a possibility the freehold of Banks's Stadium could be purchased in stages. Members of the club's board regularly meet with others to discuss this.

We moved on to tactical issues with a fan asking whether Josh Gordon should be utilised in the middle. The manager insisted he prefers Josh to play out wide or up front. "I love Josh Gordon. His mentality and his endeavour is excellent. He's honest as a day and will play anywhere I pick him." - Darrell Clarke

Matchday issues were then addressed with fans' negative experiences - lengthy queues, items being sold out etc - brought to light. The club has started to time queues and insist waiting times are declining. Pop-up bars may be used to try and further shorten queues.

"The number of people we employ to stop the queues is more than it was. We're looking into pop-up bars to help reduce the queues for beer. That is in process. If we haven't solved it, then we will solve it." - Leigh Pomlett.

It is suggested that the club use the LED screen to get fans going, with both Dan Mole and Stefan Gamble agreeing to discuss ideas on how to use it more to interact with fans in attendance.

There is a question about how other clubs, Accrington Stanley and Burton Albion can operate when attracting crowds below 5,000. LP insisted Stanley's running costs are lower and Burton still receive parachute payments.

The chairman went on to insist the club has to live within its means and he will not allow it to follow the path of clubs such as Bury or Macclesfield Town.

Safe standing was brought up. Secretary and director Dan Mole confirmed the club were looking into it and progress has been made. The lower tier appears to be the preferred place with both funding and already-seated season ticket holders just two of the issues to be resolved.

The club is looking at funding models and are looking to create 250 spaces at a cost of around £75 per space.

"We're looking at rail seating that flips up into a standing area. We've looked at the Homeserve stand for this. We're in dialogue with the supporters groups, we have the costs so it's in progress." - Dan Mole

The proposed refurbishment of the Bescot Bar was next up with officials admitting it is taking longer than planned as funding had to be redone following the sale of the club in the summer. It will be open this weekend but may close again next month to allow for works. Will be open and refurbished in time for next season.

"I'm hoping to get it signed off in February. It's probably something that will launch in the new season and hopefully that could ease some of the issues in the Stadium Suite. It will also be a huge benefit for the Community programme." - Dan Mole

Midfielder Stuart Sinclair is the next hot topic with the former Bristol Rovers man continuing to receive treatment on a calf injury which has blighted his last few months. "He's got a calf issue. I don't like to give away a lot on injuries because I don't want to do other managers jobs for them." - Darrell Clarke.

The manager insisted he is happy to discuss injuries with fans but not with the wider media as he doesn't want to do a rival manager's job for them.

Clarke was also asked what changes (to the club) he has been able to make. He insisted the size of the academy allows him more money to recruit players, something he will continue to look to do in the Transfer Window.

Clarke believes the former 50/50 split of transfer income was wrong, whilst admitting he is looking to add players who can also lift spirits whilst providing better football for the fans.

The manager also insisted on-loan Salford City striker Rory Gaffney doesn't deserve the flack he has been getting. Before admitting Gary Liddle's move didn't work out as he has 'lost his legs' in midfield.

The manager is disappointed with the number of injuries which have been suffered but is happy with the overall desire of the squad.

"I think the desire of the squad has been good. I've been disappointed with the amount of injuries we've picked up. There's a lot of positives like the commitment and the team spirit." - Darrell Clarke.

The possibility of moving the away end at Banks's Stadium was also discussed. "We have tried it in the past and it hasn't quite generated more Walsall fans. Now we're in League Two it is something we may be able to revisit." - Stefan Gamble

Darrell was next asked about the Saddlers' poor use of corners. He agreed with the point and admitted that they with operate a zonal defence and are set up for the counter attack which often results in a lack of players in forward positions.

Moving on to discuss the arrival of Jack Nolan. "I watched him last week. [He's a] left footer who can play on either wing. I did my due-diligence, met the lad and his family and he was keen to join. I'm excited and I think he will be a good talent." - Darrell Clarke.

Addressing the recent absence of defender Zak Jules in team-sheets, Clarke admitted he'd missed out because of his training ground displays, which were "very sloppy", with the young Scottish star regularly finishing in bottom position on the training stats.

The manager went on to say that he thinks Jules is technically good with the ball at his feet and that things are now improving, after the two had a chat, but feels he still has more work to do to improve his defensive capabilities.

The manager agreed that the team is a little lightweight in midfield and revealed he is hoping to agree a signing early next week. "Hopefully on Monday. He's a League One squad member who has played around thirty games there. I'm looking to get him over the line on Monday. I'm in the market for an experienced wide player too." - Darrell Clarke.

Several players are discussed including Cameron Pring, Alfie Bates, and James Clarke. The manager believes Pring is one of the best defenders in the league and also feels Bates has much to learn but is doing well.

"James Clarke played 60 games for me at RB in League One. I want my full-backs to be attack-minded so I get your point. The area that needs developing for me is the full-back areas, if not this window, in the summer." - Darrell Clarke.

Young striker Mitchel Candlin will get more time in reserve football as the manager believes he is falling short on what is expected of him. "We sent Mitch to Nuneaton. He started quite well but then he was out of their team so we called him back when we had an injury crisis. He needs to do well in the reserve games coming up." - Darrell Clarke.

Rory Gaffney is struggling after being on the receiving end of abuse. He knows he needs to improve but will be staying with the club for the full length of his loan deal. "He's struggling. I've managed him a couple times but he's struggling mentally. Sometimes when the stick gets personal it can affect players. He needs to do a lot better when he gets game time." - Darrell Clarke.

DC is determined to make the most of the funds afforded to him but admits that January's prices are inflated.

More players are discussed with James Hardy not considered to have given enough for the cause. The manager is considering a loan move. "He hasn't had the game time but I've been disappointed. He's looked very lightweight and I think he needs to go out on loan and get games under his belt." - Darrell Clarke.

When asked about squad rotation, particularly at the back, the manager admitted he doesn't always get it right but makes changes on a game-by-game basis. "Sometimes it's injuries, opposition so there's different reasons to it. It's trying to look at it tactically." - Darrell Clarke.

It is confirmed that Maziar Kouhyar is back in training and could feature in upcoming development games. The winger has been sidelined with a lengthy injury.

The topic of season ticket incentives was also discussed. Currently around 2,600 season ticket holders. Hard to balance price with desire to add to the transfer fund.

"We're still working on those innovations. What we're exploring is that the more people that come through the door, the more discount we can give. We will have something to present to you before the date of the launch." - Leigh Pomlett.

"We would like to discount but we also have to consider that we'd like to give Darrell a budget so we have to be creative." - Stefan Gamble.

Back to on the field matters and the current crop of loanees. Clarke is open to extending stays and is overall pleased with their contributions. "Pring is very highly thought of at Bristol City. Rory Holden's form in the middle of the pitch has been good as well. Rosey has done quite well in goal, we like him so we'll see how things go." - Darrell Clarke.

Former chairman Jeff Bonser is out of the club and not on the board. Leigh Pomlett has enjoyed stepping into his shoes. Revealed that JB proposed the deal. LP found it hard to tell his wife he wanted to buy the club.

The youth team was also discussed with Clarke acknowledging the pathway from academy to first-team before going on to praise Academy Manager Miguel Llera. And also confirmed that some of the under-16s have already trained with the first-team

"Miguel has come in and he's very lively. He's getting a good mentality into the players. We're really pleased with the Academy and we've had a couple of Under 16s players train with us." - Darrell Clarke.

The idea of a bus shuttle service to the Banks's was discussed with chairman Pomlett agreeing it was a good idea which he will look into soon. "It's a good idea and not one I have thought of. It's something we'll look into after this meeting." - Leigh Pomlett.

The yet-to-be reopened Saddlers Club was also on the agenda. With Stefan Gamble admitting there are several issues to resolve before the club can work to repair and reopen the facility. There are several ideas as to what it may become. Will cost £250,000 to repair.

"The Saddlers Club closed in 2018. There were various legal issues to resolve. We're working our way through the various options but whatever it ends up being it has to drive revenue. There are three or four different avenues." - Stefan Gamble.

The possibility of outside investment is raised. Pomlett agrees money is out there but League One clubs are seen in a more favourable light. Especially clubs that are looking up rather than down.

Wes McDonald's recent new deal took eight weeks of discussions to conclude. The players' run of form didn't help with other clubs sniffing around!

Long-serving midfielder Liam Kinsella was next up with manager Clarke praising the Colchester-born man for his strong work ethic. "He's been excellent in the last five to six weeks. He gives everything for the shirt. Hopefully he's getting back into some form." - Darrell Clarke.

Leigh Pomlett then went on to discuss the remainder of the January Transfer Window, where he confirmed there is still money available to spend but fans shouldn't expect to see a bid tabled for Gareth Bale.

The club has many players tied down for at least another season. Win bonuses will be issued if the club is in the top half of the table. The club recently recieved a payment after Andreas Makris made an appearance in the Champions League.

The evening finished with Leigh thanking the fans for attending and realises that it's not always easy supporting Walsall FC.