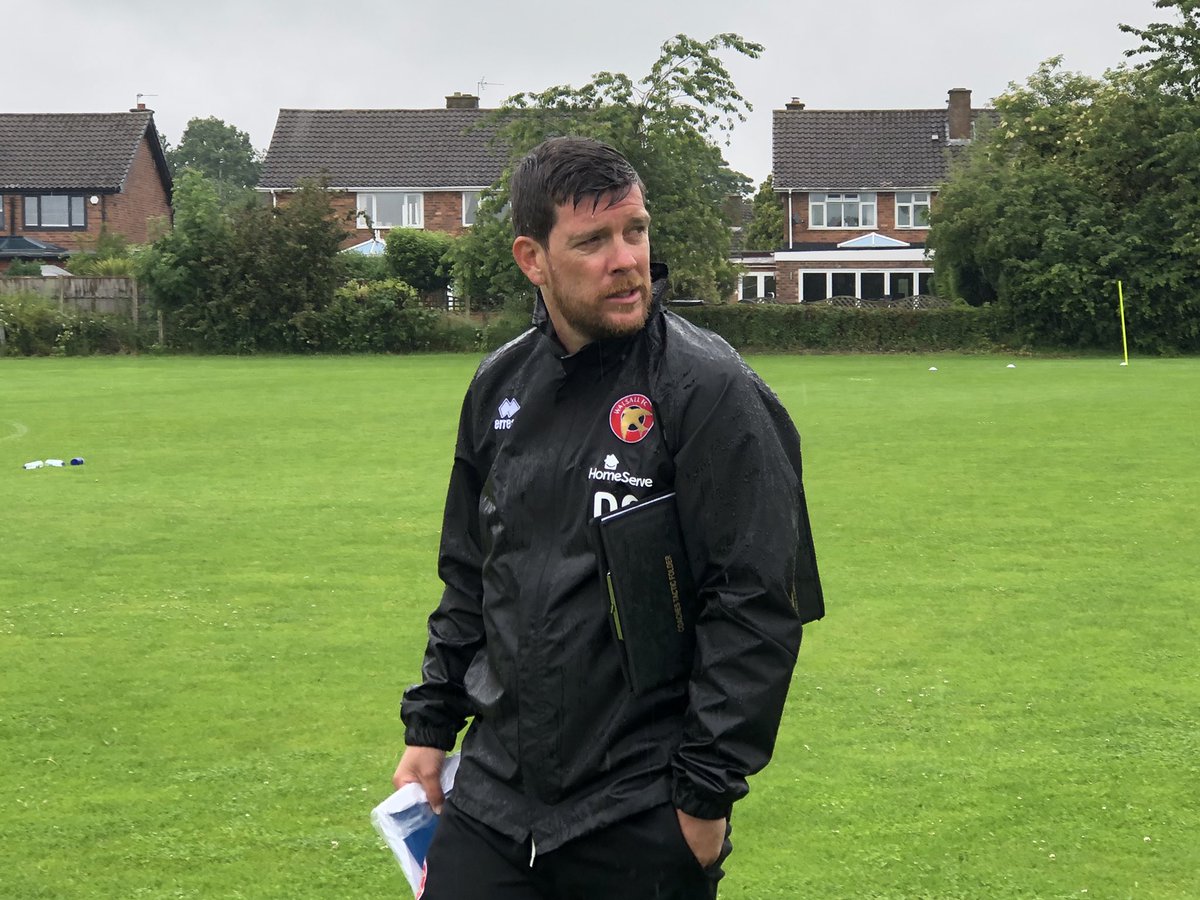 Clarke, who welcomed his squad back to the club's Essington training ground at the start of the week, expects to learn plenty about his new squad during sessions which will focus on both fitness work and technical skills as he looks to hit the ground running in early August.
The gaffer, who was meeting his squad for the first time, is keen to improve his players' fitness whilst also looking to keep them focused on training with a variety of different drills and activities set to take place.
Speaking to
Express & Star
reporter
Matt Maher
, the manager said;
"There will be a lot of fitness work. I like my team to be fit and we are pushing the limits on that. But there will be a lot of ball work too.
"You would probably call it a proper old school/new school pre-season where we get a bit of both into them. They will get their rest and recovery in too. We will be working with a smaller squad this season and we have to be careful with injuries.
"We have to get the balance right. We want it competitive in training. You find a lot out when you are pushing players to the limit. It will be interesting to get to know these players a bit more."
Clarke, who has been assisted by former Bristol Rovers colleagues Marcus Stewart and Brian Dutton along with the club's Head of Medical Marc Czuczman, has already demonstrated much of the diverse training system he has planned as the squad was given an introductory yoga lesson by Cannock-based instructors Eden Hot Yoga.
The manager has been tasked with steadying the ship following last season's relegation to the fourth tier of English football and is keen to establish a winning culture at the Banks's and believes the early part of pre-season can be key in setting the right tone.
The Mansfield-born 41-year-old also went on to outline what he expects from his players during a team meeting on Monday, admitting he is keen to see the right attitude both on and off the pitch.
Clarke added; "This is our training ground, keep it tidy, be respectful to the staff. Players are known to moan and I hate to see energy-sappers.
"We like it to be bubbly. Most of all we want a winning mentality around the place. To this point, the attitude has been spot on."