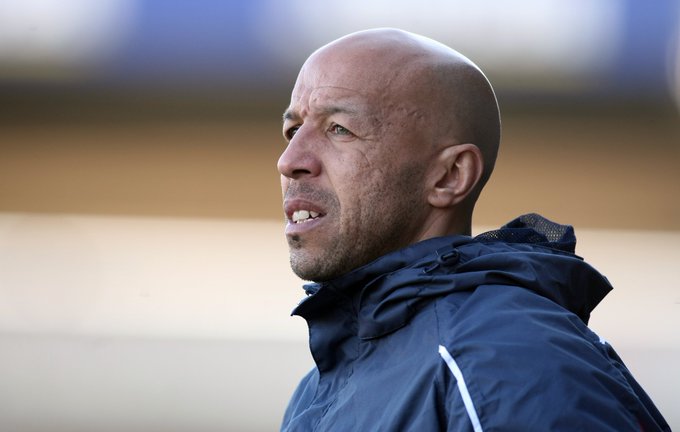 The Saddlers secured their first point in eight outings as Aramide Oteh's stoppage time penalty saw the Reds snatch a late, late point against Kevin Bond's side in a crunch relegation six-pointer which looked to have got away from Walsall heading into the final few minutes of the game.
Speaking to the assembled media, Martin said; "Did we do enough in the game to get three points? We didn't. We didn't perform well enough so we will take a point. It stops the rot in my opinion. We go again at Wycombe on Monday.
"But we have got to take more pride in our performance. Southend, for me, were there for the taking, although they showed resilience. We know it's not a great performance. But before the game I felt we needed a point somewhere down the line. We'll take it now and hopefully get three on Monday."
Whilst the 51-year-old insisted he didn't see the incident which led up to the goal - John White was adjudged to have fouled Oteh in the area - he was happy to praise Aramide, who stepped up and slotted the ball home, before picking up a booking for his celebration.
Martin continued; "I didn't see it but I'm happy we got it. Remi stepped up and dispatched it well. But I'm looking at the whole picture and our performance levels have got to improve if we are to get out the position we are in.

"We are playing a team on Monday who will be exactly like Southend. They will be tentative and nervy. And we have to capitalise on those emotions."
With goals once again becoming something of a premium, the gaffe went on to admit that they had been working on it in training, but it just didn't happen when push came to shove, he added; "It's something we have worked on. Our deliveries into the box. Our second phase attacks.
"We need to be more offensive. If you look at the players we have got going forward, Corey and Zeli Ismail. We need to get more out of them but we need to give them better service. We know that - with Cookie - we need to give him better service. We have worked on it. And it works well in training.
"But when it counts, on match day, we didn't really do it. We have to show more quality and composure."