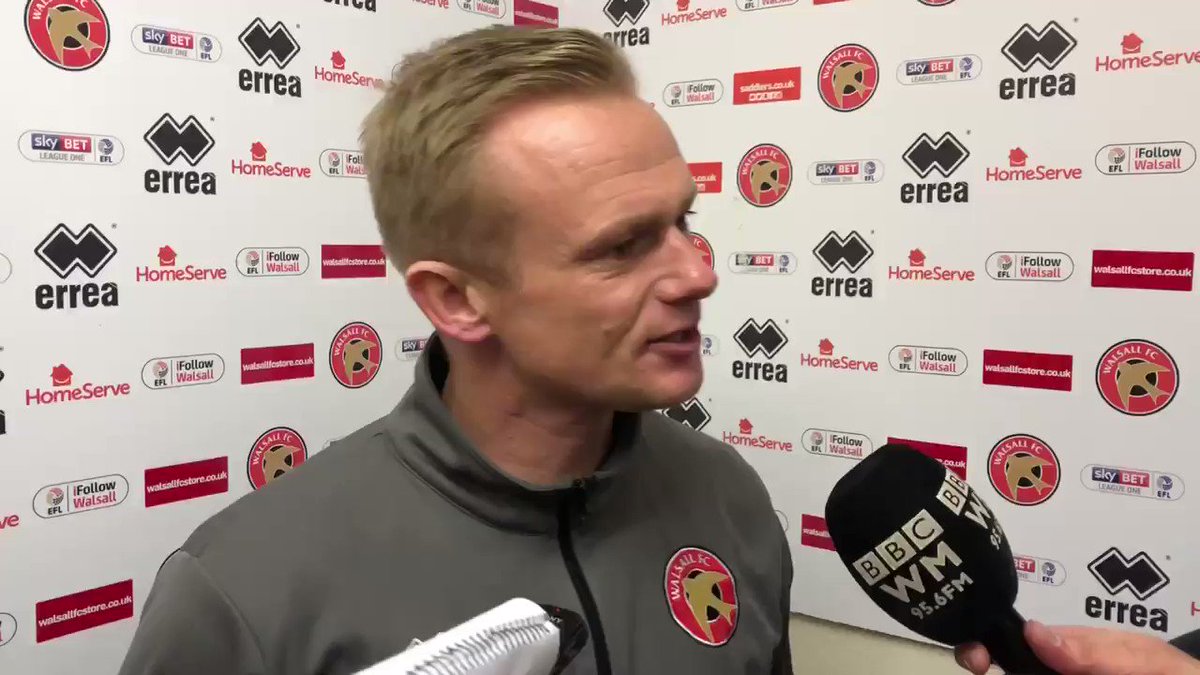 Keates has seen his side slip from the upper echelons of the League One table to sit just two points above the relegation zone, admitted that Saturday's defeat to the Sky Blues, which saw former Saddlers strikers Amadou Bakayoko and Jordy Hiwula bag two of City's three goals, was simply not good enough and called for his team to step up to the challenge ahead of them.
Dean, who was speaking to BBC WM reporter
Tom Marlow
, admitted that he is under pressure and agreed that officials must do what is right for the club, before giving a brief idea of the huge task both he and the powers that be faced over the summer.
The Walsall-born said;
"Not happy, look, whether I'm a proud Walsall man or not, from the town, from the area, the club will do what's right for the football club. When I took the job last season, I had an objective to hit and that was to keep them up last season, that was achieved.
"This season was all about stabilising the football club and trying to put the football club back in control of itself. Seventeen contracts rolled over, that's way to many that should be rolling to just one year, there's only the opportunity of six contracts to be renewed, so a massive, massive proportion of the budget was already taken up before the ball was kicked this season.
"So then obviously then it goes back on recruitment, but as I said, we have to make sure we regroup, the players have to regroup and they have to make sure they give something for this football club next week, they have to go out there and earn everything that they're paid and represent the football club to the best of their ability."
Dean then went on to insist that he is still determined to lead the club forward, expressing his belief that he will remain at the helm heading into next weekend's crucial clash wit Bradford City.
Keates continued;
"Yeah, look, until I'm told any different, I'll see myself here next weekend. As I said, it's not just the fact I've played here and I'm from the area, the club will do what's right for the football club to go forward and if that's me in charge, I'll make sure that everything's done [thats] possible this week to make sure that them players go out there and give everything for this football club.
"We just spoke about it now and every presentation we put on, we know, as we did today, where to hurt Coventry and it was not ten crosses from the near post."