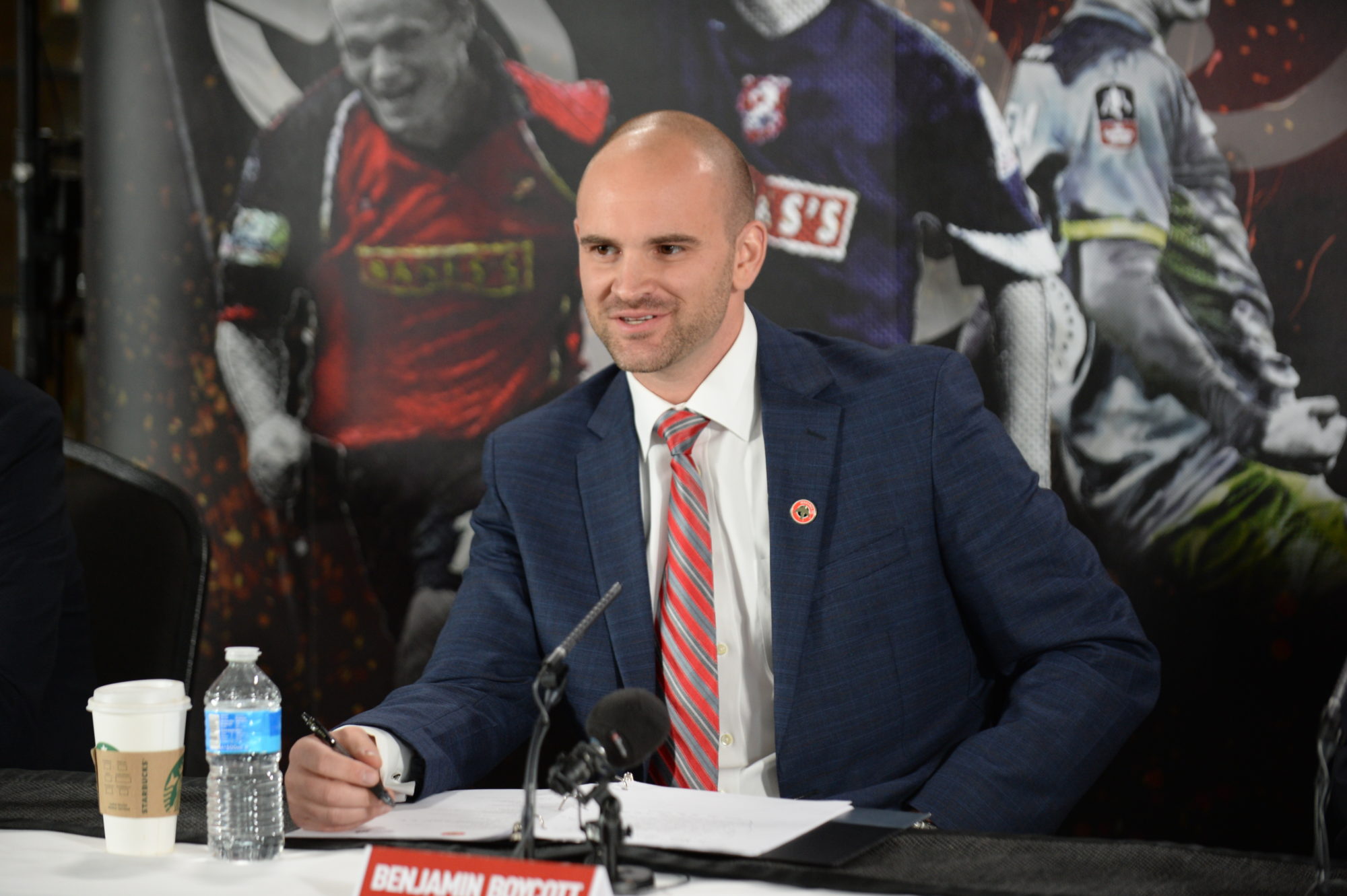 Walsall co-chairman Ben Boycott has issued the latest of his now-regular updates, where he discusses a variety of topics including club strategy, governance, and more
.
Published via the club's
official website
, the statement reads; In an effort to provide transparency and open communication, I have promised a written or video update on the state of the club once per quarter. In keeping with that commitment, please allow me to share some thoughts on where we stand.
Football: By all accounts, League Two is as difficult this year as it has ever been. There are no easy games. In our summer recruitment, we have aimed to meet fire with fire, supporting Mat, Gary, and Darren with a large and capable squad, constructed in keeping with our football philosophy, and capable of playing multiple styles.
While the performances have been largely encouraging and with the team generally playing good football, all of us, from directors to players to coaches to supporters, know we are capable of more, and are frustrated with where we stand in the table at this moment - myself included.
That said, I am extremely upbeat about what this team is capable of and what it can achieve. We are all in it together, so let's all continue to support the players and coaches as they look to stitch positive performances into consistently positive results, and move us up the table.
Adversity: In the midst of a couple of our poorer performances of the year in the past two games, we have stepped into some real adversity early in the season. Our defensive options have become limited in a fully unpredictable manner.
In truth, Chris Hussey's retirement shortly after the closing of the transfer window came as a real surprise to the football club. Of course we wish Chris all the best in his personal choice to move on from full time football, but this was not a development that we planned for.
Combined with untimely injuries to David Okagbue and Priestley Farquharson, and a three-game suspension for Taylor Allen, we find ourselves with four fewer options in defense compared to a mere two weeks ago. This is genuine adversity that all of us as a football club will battle through together.
I believe we can fight through this period in strength, and come out the other side mentally stronger with the type of toughness and togetherness that we will need to succeed down the stretch.
In the meantime, I can also confirm that we are evaluating the free agent market for cover in this area, and if we find the right option for the football club we will move on it.
Supporter Experience: As you know, a priority of ours at Trivela continues to be incremental improvement of everything at the football club, including the ways we engage with our supporters, and the experience that we provide on a matchday. In this vein, we continue with modest improvements around the stadium, and are continually evaluating our operations to safely provide the best experience we can.
For example, significant funds were spent during the summer to move cook surfaces into the kiosks themselves, in order to reduce the cycle time from food preparation to consumption. We will continue with small improvements such as these.
We are currently recruiting for a full-time Head of Marketing and Fan Experience, to put even more concentrated effort in this area. A main part of this senior leader's full time role will be to study and improve every element of the supporter experience, from food quality to queue times, etc.
As promised, a Trivela team member is reviewing every communication with [email protected], and we are constantly listening, and taking steps such as this new position in order to implement positive changes.
Additionally, our project team is making great progress on the renovation of the supporters club, and I am looking forward to making this facility available to our supporters as a part of the matchday experience in the not too distant future.
While the timeline on construction projects can sometimes be unpredictable, I can report that we are hopeful to be able to re-open the supporters club before the end of 2023.
Governance and Management: In the coming months, we will be taking a deeper look at how the club is governed at the board level. With Dan Mole's decision to move on from Walsall FC, the Board will now consist of myself, Leigh Pomlett, and our CEO Stefan Gamble.
With my and Trivela's feet now firmly planted, I believe it is time to fully evaluate the governance of the club. Steps here will be taken carefully and methodically, but they will be taken.
By the same token, we have significantly beefed up the front office management, in order to reduce our operational dependence on a few key individuals.
In the interest of this, we have created a strategic leadership team (SLT) consisting of department heads, and created a number of new positions on this SLT, including Heads of Retail, Ticketing, Marketing and Fan Experience, Operations, Supporters Club, etc.
Strategy: The strategy and goals we've stated remains the same, on and off the pitch. We will continue to strive for steady improvement, building brick by brick in our football department, but also in our supporter engagement and experience. Note also that Trivela Group, as I have communicated in the past, will continue to aim to grow to a multi-club group in a steady and methodical manner.
Discussions are ongoing in this area, and we expect to have more to share soon. Our intention is that when this happens, it will be value-add over the long term to Walsall FC, as opposed to being either completely separate from WFC, or a distraction, or both.
I believe that done right, a multi-club model can add tremendous value to clubs, in terms of shared commercial opportunities, reduced overall overhead costs (by sharing them between multiple clubs), unique fan experiences, and of course, player pathways and development loan opportunities. This will be our aim as we grow.
As always, thank you for your unwavering support of the football club which has been outstanding. I continue to believe that our brightest days as a football club lay ahead of us.