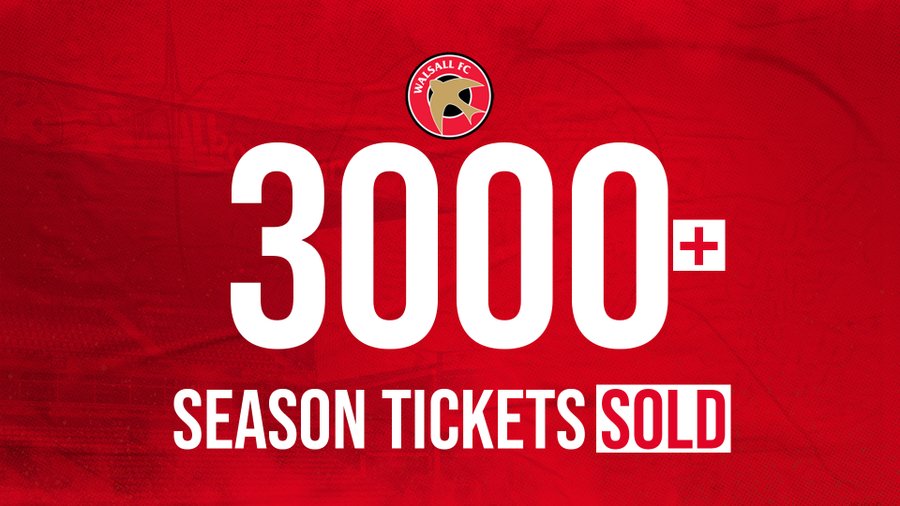 The Club has confirmed that they have sold more than 3,000 Season Tickets for the Saddlers' 2023/24 Sky Bet League Two campaign.
Following the conclusion of the Summer Season Ticket Sale, the club has reached the 3,000 ticket milestone for only the second time in nineteen years, as positivity continues to reign in WS1.
Along with Season Tickers, the club has also seen a welcome increase in single matchday tickets with over 1,300 fans set to follow the team to Mazuma Stadium on Saturday afternoon, as they take on Morecambe in the opening game of the new season.