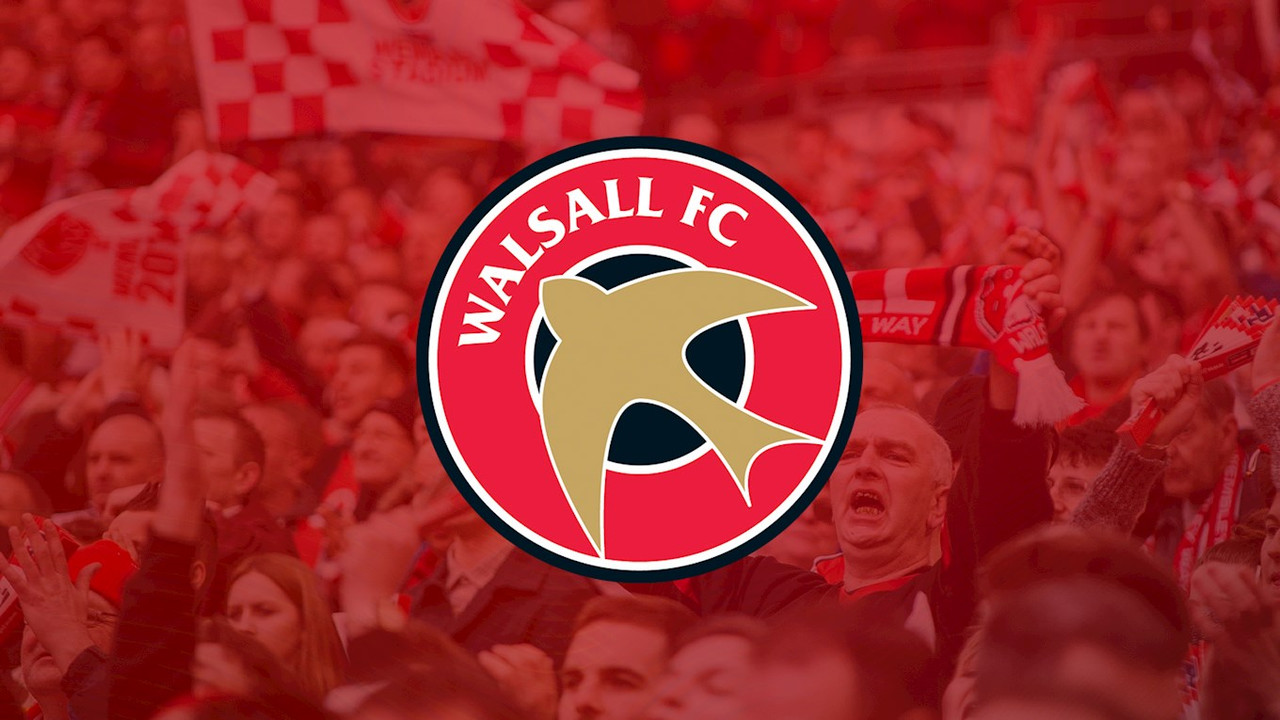 As we head closer to the beginning of the 2023/24 League Two campaign, Walsall Head Coach Mat Sadler and members of the Trivela Group continue to actively work to build the first-team squad.
Along with agreeing fresh terms with a handful of players including club captain Donervon Daniels, the club has recruited Priestly Farquharson, Ryan Stirk, Chris Hussey, Douglas James-Taylor, and last season's top scorer Danny Johnson.
Speaking via the club's
official website
, Sadler said;
"I'm very pleased with the progress made so far.
"As I have said, I was already pleased with the players who were here from last season, and similarly pleased that the four who were out of contract - and to whom we offered new contracts - opted to remain with the Club.
"Additionally, welcoming Priestly Farquharson, Ryan Stirk, and Chris Hussey has been excellent and they have fit right in with the group at the training ground. It has also been great to welcome back Danny Johnson and Douglas James-Taylor, who were on loan with the club last year.
"We were also really pleased to secure Club Captain Donervon Daniels on a new two-year contract. He is an integral part of the group and we are all really pleased that he has extended his time with the Club."
on Friday evening, the Club also entered into a season-long loan agreement with Lincoln City for striker Freddie Draper.
Draper joins the Club after a successful loan spell in the League of Ireland Premier Division with Drogheda United FC, where he notched eight goals and three assists in 21 appearances – good enough to be tied for fourth in the league for goals scored – while winning the league's Player of the Month award in May.
The squad has hit the ground running since returning to pre-season training, building up to the first and second preseason matches against Leamington and Aston Villa, respectively.
A small number of trialists have been included in training, with each being given the opportunity to impress and potentially earn a contract.
Along with the on-field recruitment, the Club has also rounded out its new-look technical staff, with Head Coach Mat Sadler being joined by Assistant Gary Waddock and First-Team Coach Darren Byfield.
The Club has also seen Lewis Needham take on a newly-created role of full-time Video Analyst after serving as a part-time intern last season. These staff join Goalkeeping Coach Dan Watson, Head of Sport Science Callum Reeves and Physiotherapist Ellie Hargreaves, who remain in their positions from last year.
While it has been a generally positive transfer window thus far, Sadler insists that business is not yet concluded, he continued; "I'm really pleased with where we're at. We're in a strong position for this time of year, the players are working extremely hard and are building towards the first friendly.
"The players are working extremely hard and have been a credit to themselves with the work rate and attitude they have approached each session with.
"That said, we continue to need to execute a few more signings to further strengthen the squad. Those who come into the club will need to buy into the incredible togetherness and spirit we have within the group.
"It is important that we sign fantastic people first. Selfless people who want to improve and give everything of themselves to their teammates and Walsall Football Club.
"We are continuing to evaluate and pursue targets across all areas of the pitch to strengthen us further. The positive thing about having some targets over the line relatively early in the window, is that we are currently in a strong position, and can be patient and thoughtful with our signings as the window continues to unfold.
"We will continue to strengthen the squad with more additions in the coming weeks, and will continue to strive to get the right players and the right characters in the building to make us better."
Source: Walsall Football Club.