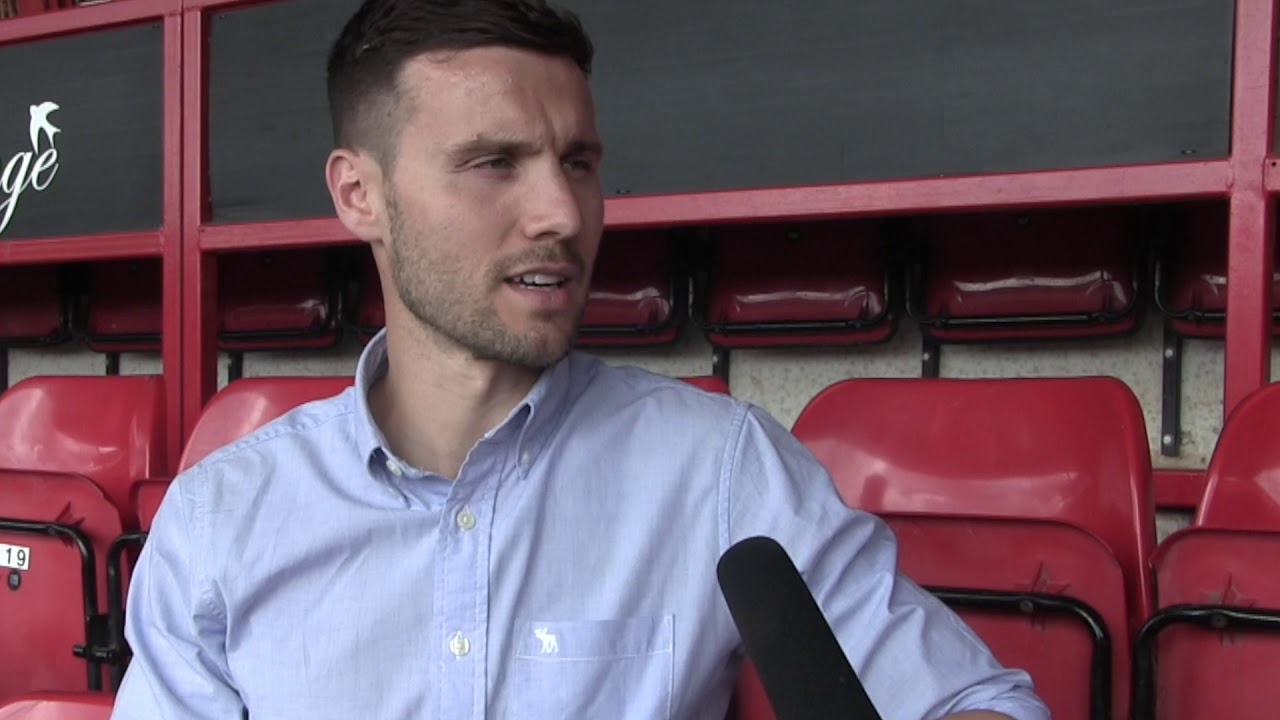 Walsall FC have confirmed the appointment of Mat Sadler as the club's new Head Coach, replacing Michael Flynn in the dugout at Poundland Bescot Stadium.
38-year-old Sadler had been in interim charge since Flynn and assistant Wayne Hatswell were sacked in mid-April, with the former defender taking charge of the Saddlers' final three games of the 2022/23 campaign.
Sadler's appointment will come as something of a surprise to many as the club had been linked with the likes of Danny Cowley, Graham Alexander, and current Tampa Bay Rowdies boss Neill Collins.
Mat, a former defender who played over 570 professional games for clubs such as Birmingham City, Watford, Shrewsbury Town, Crawley Town, and the Saddlers, will now begin the process of rebuilding his team ahead of the 2023/24 campaign,
One of his first tasks will be the completion of the Released and Retained list as he needs to decide which players he wants to keep before wishing others all the best as they move on from WS1.
Walsall Co-Chairman Ben Boycott, who oversaw the extensive recruitment process, issued a statement via the club's official website, welcoming the appointment, he said; "I am both pleased and confident in the appointment of Mat Sadler to be our new Head Coach.
"His knowledge of and intuition for the game is significant, with a playing career spanning from League Two to the Premier League, international experience with England U17s, U18s, and U19s, and several years now in a coaching and player development capacity at Walsall FC.
"I believe in who he is and who he can become as a football professional, I believe in who he is as a leader, and most importantly I believe in who he is as a man with high integrity, outstanding grit and determination, and strong personal values which match the culture that we are trying to build at Walsall FC.

"I want to thank everyone at the football club - staff, players, supporters - for your patience as we have run a very thorough process. Much was said in the media while this was going on, some of which was true, and much of which was not.
"We evaluated a vast number of candidates in an open process, and through a series of interviews whittled this down to a group of finalists.
"We then conducted a detailed process of reference checks, in-person interviews, and technical presentations with each of those finalists.

"We had many strong candidates for the role, with good experience in various leagues and countries, each of whom was evaluated via the same process and each of whom was given due consideration.
"Ultimately, at the end of all of that, and with several strong candidates having reached the end of the process and desiring the role, the first and only offer made for the job was to Mat Sadler.
"As I shared in my last note, we are implementing a comprehensive football strategy, spanning from playing identity, to culture, to recruitment, to player development, and on.
"This is a building process, and I am confident that Mat is the right man, given his values, his resolve, his ambition, and his abilities, to partner with us in building this future, and that he can continue to grow as a coach as we grow as a club.

"Lastly, I am pleased that Mat is one of the club's own - he is from the Midlands, he finished his career at Walsall, and I know for a fact that he is deeply invested in the success of this football club.
"The club will now be initiating a similarly thorough vetting process to identify the right assistant coach to support Mat in his new responsibilities."