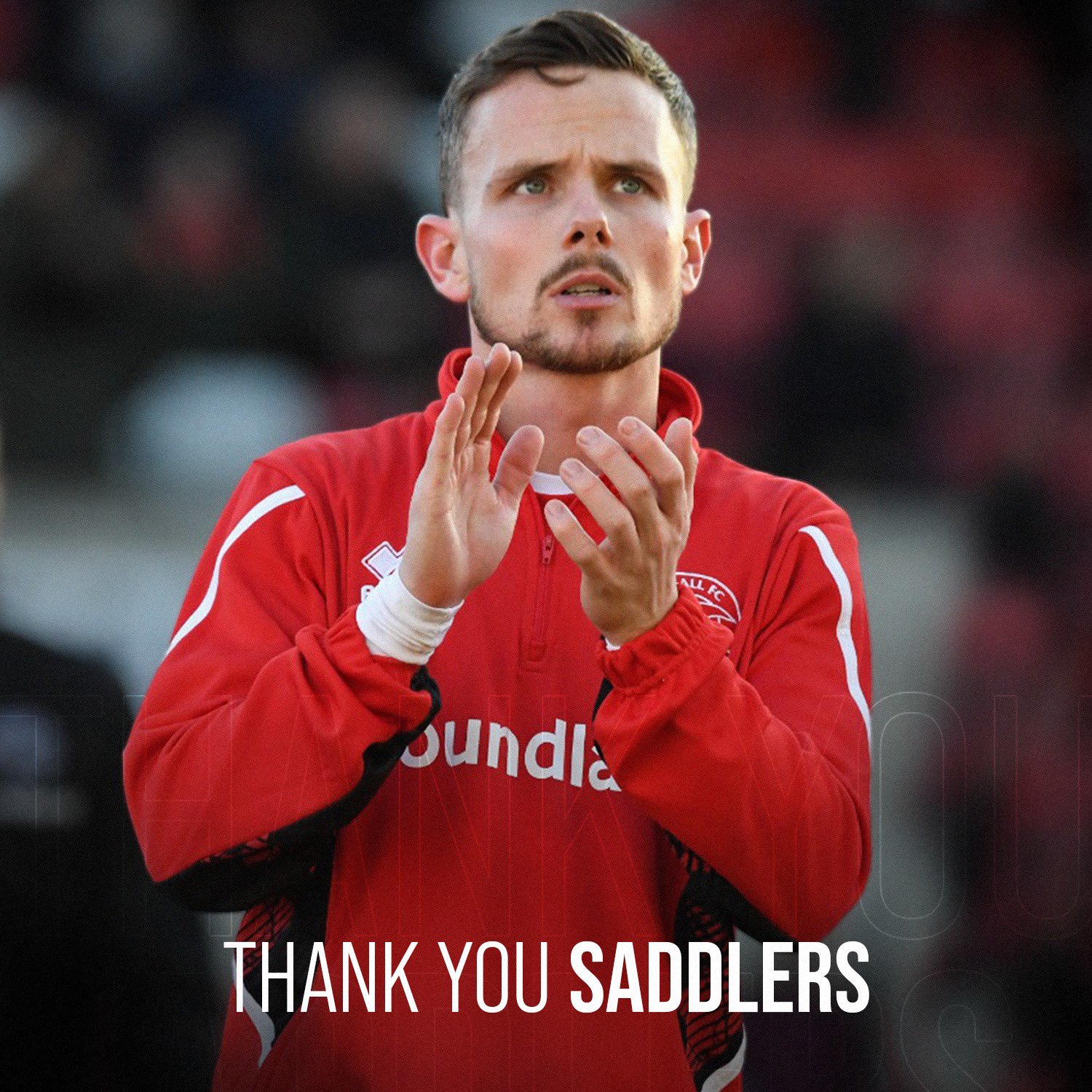 Following the news that his Walsall contract will not be renewed in the summer, long-serving midfielder Liam Kinsella has issued a statement, thanking the club and its fans for their support during his time in WS1.
Liam, who has made over 250 first-team appearances across an 18-year stay at the club, will be leaving the team alongside the likes of Conor Wilkinson, Manny Monthé, and Joss Labadie as Head Coach Mat Sadler begins to reshape his squad ahead of the 2023/24 campaign.
Issued via his social media accounts, the statement reads; Where do I even begin...
From the age of eight years old, the Saddlers has been my home. Stepping into the Bescot and dreaming of playing for this club, to it becoming a reality is something I will be forever proud of.
There isn't a better club I could've asked for to help me build my career to become the person I am today.
I firstly want to say a massive thank you to the people I have met along the way. The players I have managed to play alongside, the incredible staff that put so much effort into this club behind the scenes, the managers I have been able to learn from and become the player I am today.
My biggest thank you would always be you, Saddlers fans. You have been with me every step of the way. Starting from my first game against Bradford City, all the way up to my final game against Doncaster Rovers.

We've had some incredible highs and some really tough lows but you always stuck behind me and that's something I will always remember and be truly grateful for.
There is nothing more I would love than for this football club to get back to where it belongs because you fans deserve it! Keep supporting the boys and so will I.
It's always been an honour to put the Walsall shirt on. From my very first game all the way to my 250th.
Every time I stepped on to the pitch to represent this football club, I gave everything and I hope I made you proud.
Now it's time for my next adventure, but as it always has been and always will be...
"Once a Saddler, always a Saddler"
I wish you all the best, Kins.