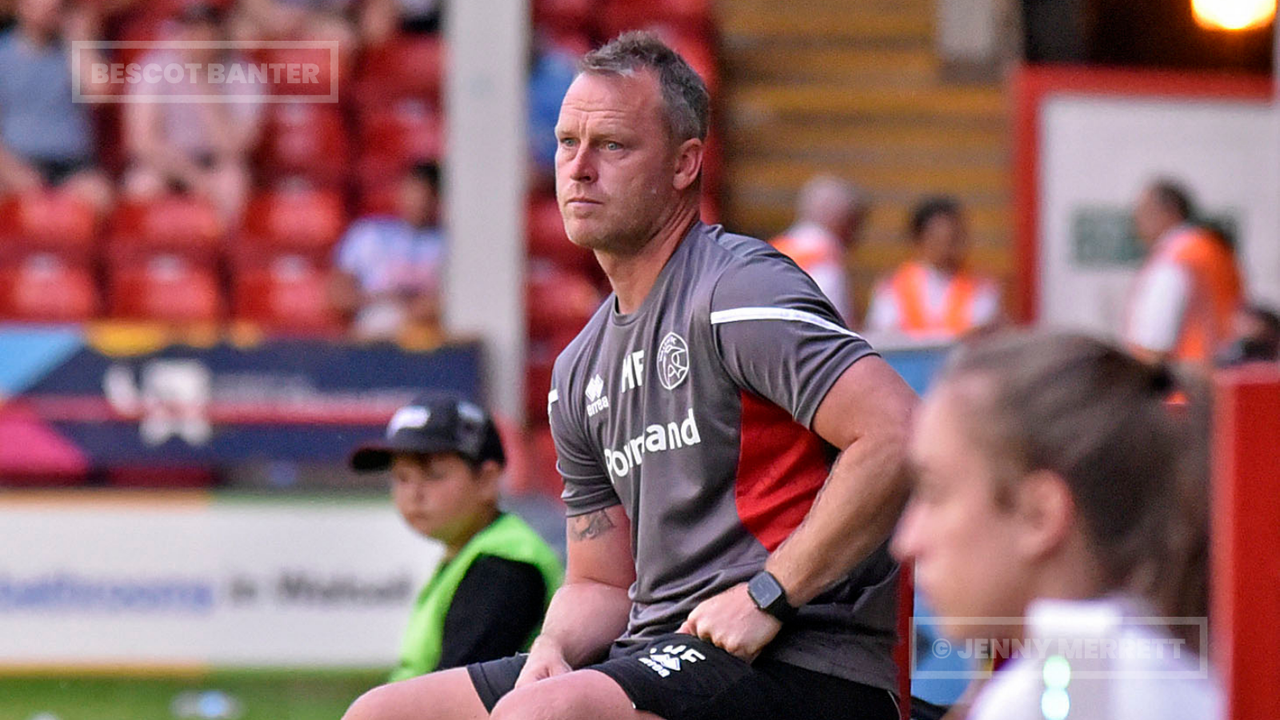 Today marks exactly a year since the Saddlers appointed Michael Flynn as Head Coach, and, though he has experienced many highs and lows, the gaffer insisted he has thoroughly enjoyed it.
Arriving on the back of Matthew Taylor's difficult time at the helm, Flynn has seen plenty of change during his time in WS1, including the arrival of ownership group Trivela, the purchase of Poundland Bescot Stadium, and a recent visit the the middle stages of the Emirates FA Cup.
Though the team currently sits in the bottom half of the League Two table, the gaffer believes strong foundations have been put in place for future success, with the firmer Newport County boss going on to praise several of the members of the board.
Speaking via the club's
official website
, Flynn said;
"I've thoroughly enjoyed it. I've really bought into the club; I'm putting my heart and soul into the club.
"Yes, we look at the table and where we are but there are so many positive things at this football club with Trivela, Leigh, Stef, Dan – all those people who have put their hearts and souls into the club for so long. The supporters have taken to us.
"It's going to be a marathon, not a sprint and we're putting the building blocks in place for this football club to be successful."
MICHAEL FLYNN WALSALL WIN PERCENTAGE
PLAYED: 53; WON: 20; DRAWN: 14; LOST: 19; WIN %: 37.7%