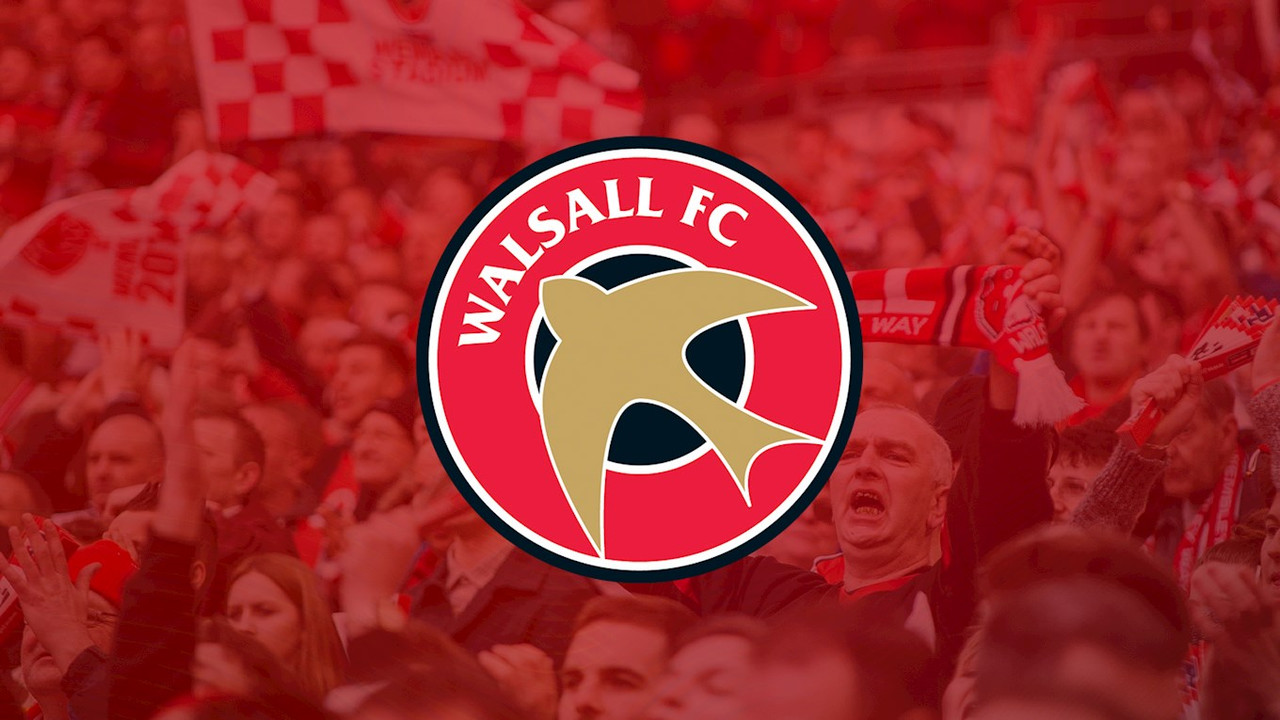 Walsall Co-Chairman Leigh Pomlett has issued a statement confirming that, after sixteen years of profit, the club has suffered an annual loss.
With clubs up and down the country continuing to battle against the various issues raised by the COVID-19 pandemic, Pomlett insisted Walsall FC were also paying the price with a loss of £743,000 recorded for the year ending 31 May 2022.
Along with COVID-related costs, the club also spent money on various debts along with repair and maintenance of the Poundland Bescot Stadium, a stadium that is now fully owned and operated by the club.
Released via the club's official website, Pomlett said; "On behalf of the Board of Directors I am pleased to present the Annual Report and Accounts for the year ended 31 May 2022.

"It is somewhat unusual for us as a Club, after 16-years straight of profit, that I write to report a loss for the year of £742,000 (profit of £13,000 – 2021).
"In my statement last year I warned '…the effects of the [Covid-19] pandemic will be felt for many years to come.'
"And so it has proven to be the case, although I did not imagine at the time they would be so stark. The scale of the loss is a direct result of the staggering escalation in costs the Club has faced in having to restart many aspects of the business from scratch when Covid-restrictions were lifted.

"Whilst the cost implications were immediate, income streams were re-established but at a much more gradual pace.
"We also faced the year with just a fraction of the Government support we had previously enjoyed.
"We were effectively left on our own to 'pick up the pieces'. Whilst disappointing, I suspect our situation is not unusual amongst our fellow professional football clubs or indeed as being felt no doubt by businesses of all different shapes and sizes and individuals up and down the country.
"The post-Covid world is certainly presenting us all with challenges that just two-years ago we would have dreamed unimaginable.
"Despite the trading result however, there was one small ray of light and I am pleased to advise that we were able to achieve a moderate reduction in the Club's net debt from £2,362,000 to £2,344,000.
"All of the above to say, we are targeting a return to profitability in short order and I am pleased to be able to confirm that the future looks much brighter for the Club.
"Most notably, on 6 June 2022, the Club announced that a transaction had been completed to transition majority ownership of the Club's shares from myself to Trivela Group UK LLC, a sports investment firm based in Birmingham, Alabama, USA.
"Discussions had been ongoing for approximately one-year and the transaction took place two phases. In Phase 1, which was executed 31 May 2022, Trivela purchased a majority shareholding in the Club and injected additional capital directly for strategic investments.
"In Phase 2, which was completed on 16 December 2022, Trivela acquired additional shares taking their overall shareholding in the Club to 90% and most importantly brought forward additional resources to allow the Club to execute its purchase option to acquire the freehold of the Poundland Bescot Stadium.
"The Club is now the proud owner of the Stadium, the Saddler's Club and the adjoining land, and rental payments which have been paid by the club for over 30 years ceased immediately. This is a monumental achievement.
"Trivela Group is an American sports investment firm, which is building towards a multi-club ownership model in global football.
"It was formed in 2021 by American businessmen Benjamin Boycott and Kenneth Polk and I was delighted to welcome Ben onto the Club's Board of Directors.
"He now serves as Co-Chairman alongside myself. I am sure you will all join me in welcoming Ben, Ken and Trivela to Walsall Football Club.
"This is the dawn of a new era and there is a very exciting future ahead for the Club. On the pitch, unfortunately, it was another tough season in which we saw the departure of a Head Coach and Technical Director.
"However, the appointment of Michael Flynn as Head Coach steadied the ship and given time I am confident Michael and his team can bring some of the success we have all been craving for some years now.
"Our ambition to climb the leagues once again and bring Championship football back to the Poundland Bescot Stadium remains but the immediate priority is a return to League One at the earliest opportunity.
O"ff the pitch, I would like to place on record my sincere and heartfelt thanks to long-serving directors Roy Whalley, Richard Tisdale, Nigel Bond and Peter Gilman who all stepped down from the Board.
"The Club owes them a significant debt of gratitude for their unwavering financial and expert support over many decades, their contribution will fittingly be recorded in the long and proud history of the Club.
"Both Roy and Richard will remain involved with the Club as Associate Directors. It is also appropriate that I acknowledge the incredible backing the Club has continued to receive from Sponsors and Commercial Partners.
"Once again, it is clear, we simply could not operate without them and I would like to offer my personal thanks to all of those organisations and individuals who have supported, and continue to support, the Club season after season.
"Their contribution has been immeasurable. In particular, I would like to thank HomeServe, Marstons, Poundland, NoFo Brew Co., Dains Accountants Limited, the University of Wolverhampton, Tile Choice, SPV Group, Excel Print, Barclays Bank, Leamore Windows, Guardian Support, RayGray Snacks, Bailey & Mackey Ltd, Experienced Energy Solutions, J Haywards & Sons (Walsall) Limited, Swift Smart Repair and National Car Finder for their ongoing support.
"As always, I would also like to pay tribute to the Walsall FC Foundation Team who continued to deliver services within the local community touching the lives of tens of thousands of local people.
"Finally, and most importantly, on behalf of everyone at Walsall Football Club I would like to say a huge thank you to all Supporters who continue to back the Club at a time when many have faced their own personal challenges as a result of the Pandemic.
"It has been another tough season, both on and off the pitch, but I would like to assure you all we continue to work extremely hard to give you a team and Club to be proud of."
The full Directors' Report and Financial Statements are available to download
here
.
The Annual General Meeting for Shareholders will take place in the Priory Lounge at the Poundland Bescot Stadium at 09:00 am on Monday, 13th March 2023.