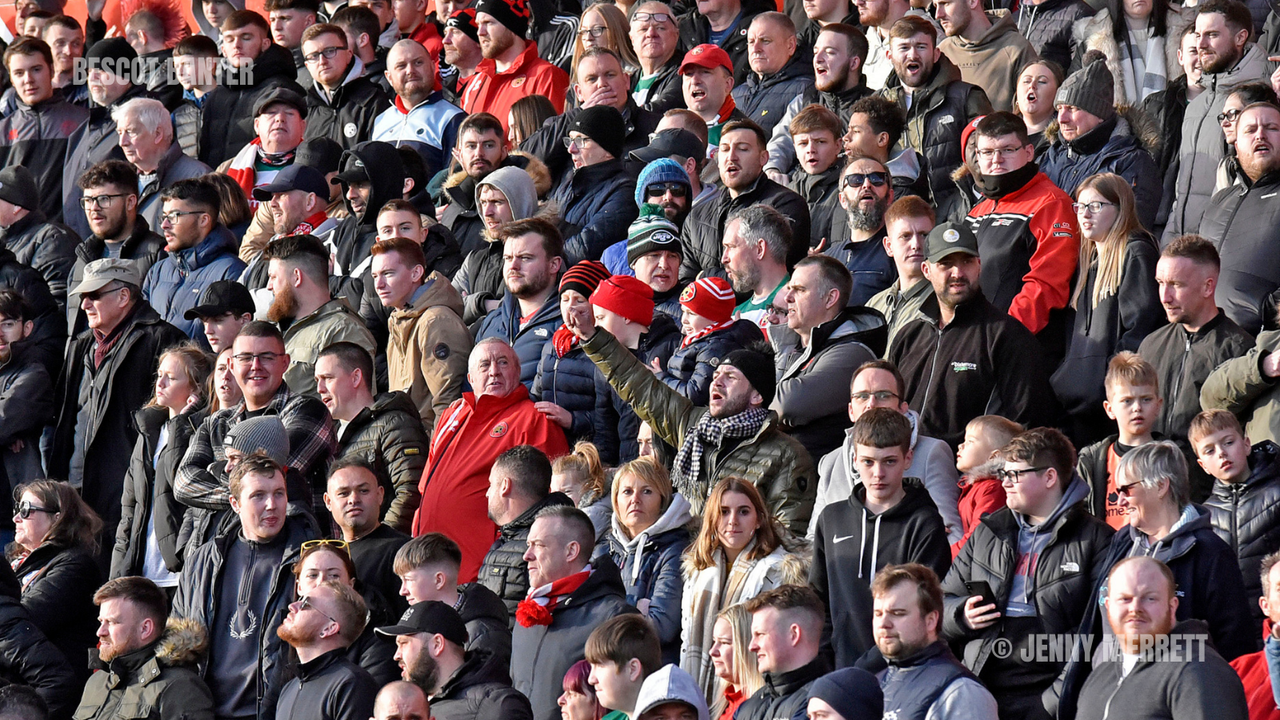 The Club has issued an update on the recent fan survey where supporters were asked to share their views on the Club and life as a Walsall supporter.
In January the club started to review and improve the matchday experience at the stadium and will continue this heading into the 2022/23 season.
Part of this project involves club officials gaining a better understanding of the fans' perspective as they try to give all existing fans the best experience they can while also attracting many new ones to the Club as well.
Over 1000 fans took part in the survey and we can now share a summary of details in a presentation, which you can find by
clicking here
.
Chief Operating Officer Daniel Mole and Supporter Liaison Officer Graham Whittaker were both pleased to see so many supporters participate.
In a joint statement, they said; "We're really grateful to everyone who took the time to complete the survey.
"To get over 1,000 responses is brilliant and we will be working alongside the Fan Experience Company to take a deeper dive into the data.
"We are committed to improving the matchday experience and the feedback we receive is essential if we are to achieve this.
"There are some things we have already implemented and there are many more initiatives that we are determined to deliver.
"Working with the Fan Experience Company, we feel we have made real progress in recent months and we'd also like to place on record our thanks to the matchday staff who have really bought into what we are trying to achieve.
"It's a collaborative effort between the Club, the fans, and the staff as we look to make visits to the Poundland Bescot Stadium as enjoyable an experience as we can."