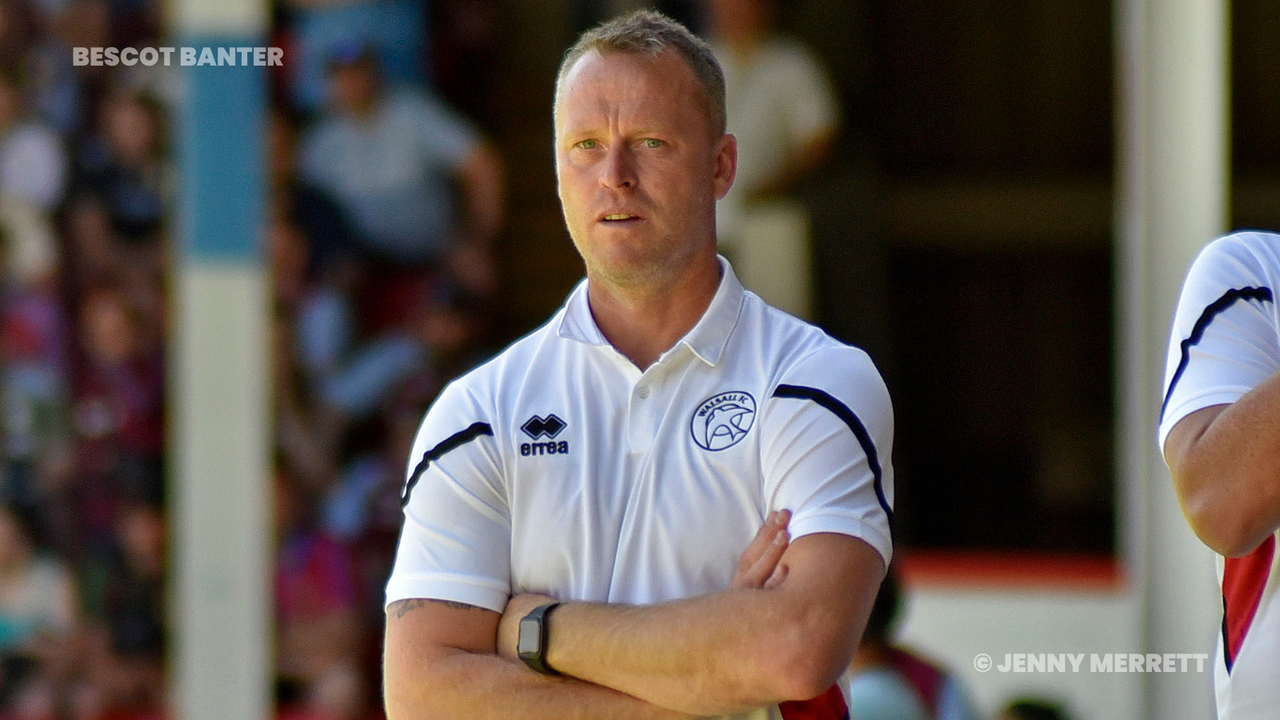 Walsall Head Coach Michael Flynn has spoken to members of the local media and called for action after being on the receiving end of abuse from the fans of his hometown club.
Flynn was able to guide his side to two wins in as many games as County defender Mickey Demetriou's second-half own goal was ultimately enough to secure the win in front of over 850 travelling Saddlers.
However, despite the win against his old side, Flynn wasn't able to hide his disappointment as sections of the Exiles' support targeted the gaffer with both verbal abuse and missiles during what has to go down as a disappointing afternoon for all at Rodney Parade.
Flynn, who was speaking to several members of the media including representatives of the Express & Star, said; "I had some very unsavoury comments talking about my wife which I thought was a disgrace after everything I have done for this football club, to call my wife those, and I am not even going to repeat it, it was an absolute disgrace.
"I don't mind the usual banter as they say, but to be abusing my wife in the crowd was absolutely disgusting, it probably makes the win a bit sweeter after those comments.
"They overstepped the mark, it just shows what lowlife they are really, if they think that's acceptable, I don't care what they say about me because you are going to get abuse everywhere, but don't bring people's partners into it. I wish those comments hadn't come and I wish Newport well."
The gaffer then went on to reveal that he wasn't only the subject of verbal abuse but also alleged that stones were thrown towards the dugout, with the Newport-born boss calling for the authorities to look at CCTV footage and find those responsible.
Flynn continued; "It wasn't just insults, stones were getting thrown by the supporters behind.
"I can take abuse towards me but when they start bringing my wife into it and throwing stones, it's not good.
"I'm not going to make a complaint, I don't want Newport to get in trouble. I'd probably just say have a look at the CCTV and ban the clown who did it – simple."