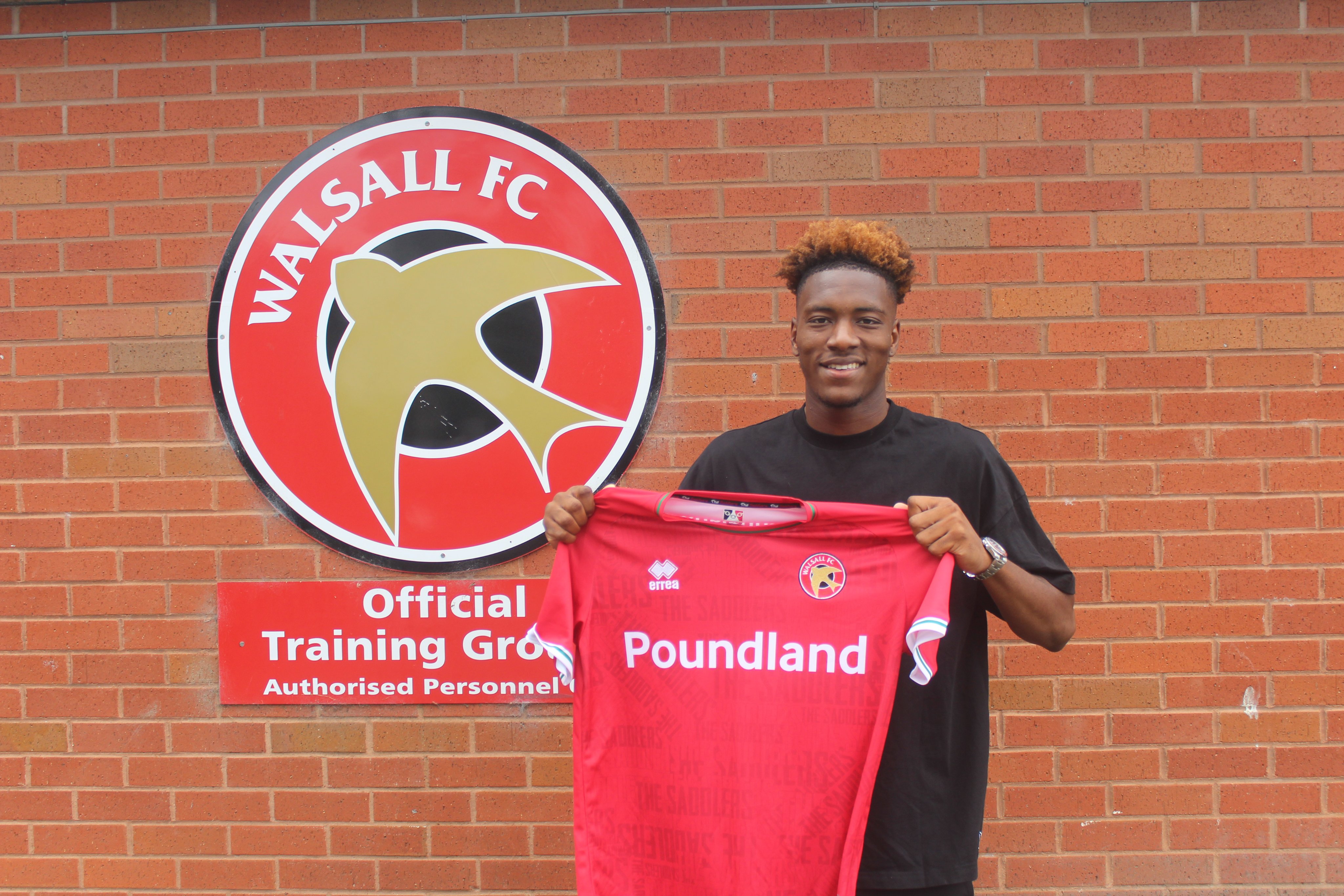 Following the news that he'd become the latest player to make a summer switch to the Saddlers, Timmy Abraham has spoken to club journalists and welcomed the opportunity to join the club.
Abraham, who was one of several players take on trial by Head Coach Michael Flynn, has penned a one-year deal in WS1 and is hoping to be able to drive the team forward over the coming campaign.
Timmy spent much of last season on-loan with Newport County so is no stranger to League Two, and is determined to contribute in any way he can.
Speaking via the club's official website, Timmy said; "I'm very happy to be able to come here and play for this team and put this shirt on. I've enjoyed integrating with the boys, getting to know the environment and the coaching staff.
"I love running in behind, I love working hard for the team, scoring goals and assisting and hopefully, here is where I start that period of consistent goals and assists. I'm very excited and looking forward to it."