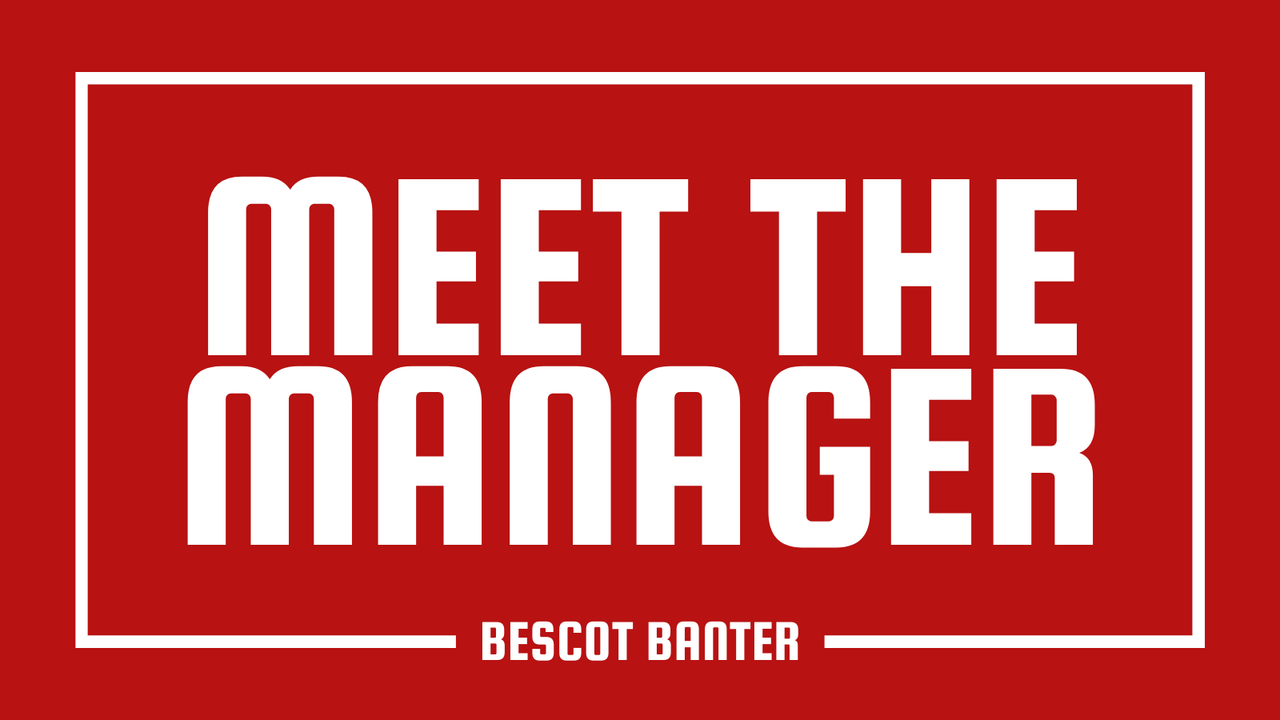 Taking place in the Stadium Suite at Poundland Bescot Stadium, Head Coach Michael Flynn was joined by Assistant Wayne Hatswell, First-Team coach Mat Sadler and recent arrival Dan Watson, who is responsible for training the goalkeepers.
The evening began with a question about the stability of the squad. Following a summer which saw thirteen players added to the ranks, fans wondered how together the unit could possibly be.
The gaffer agreed that there was plenty of change, but with many of the new recruits moving to the area, he feels there will be a good level of togetherness, he said; "I'm keen to see players move to the area.
"I wanted to bring in players with the right mentality, hunger and we've got a solid group."
Next on the chopping block was Ronan Maher, who has excelled over the Reds' pre-season campaign, with the stand-out scholar entering several eye-catching displays.
The gaffer admitted Ronan has had a good spell and, despite the attacking midfielder often carrying a poor under-18s side last season, has made the necessary improvements over the break, with the second-year scholar forcing his way into contention.
Flynn said; "Ronan has done exceptionally well. I've said it in the press, I've said it to him. He's come back a completely different player to the one last season."
With the last few dismal seasons in mind, the next question was about what the gaffer hopes to achieve by the end of the 2022/23 campaign where Flynn admitted he is hoping to push for promotion but wants the team to go on the pitch and make both themselves and their fans proud.
Michael said; "I'm going to say what every manager says but I want to get promoted. I want to get a team on the pitch that I'm proud of and you're proud of."
Flynn went on to talk about what he expects from his players, with mutual respect being high on his wish list, though the boss is fully aware that he must be willing to be someone his players can also rely upon, he added; "Yes we want standards to be high but that respect is for all.
"As a manager, you've also got to be someone players can turn to."
The goalkeepers were next up, and stopper coach Dan Watson was keen to praise Owen Evans, a 'keeper he knows from their time at Cheltenham Town, and Adam Przybek, with whom he is already building a rapport.
Dan said; "I've got a relationship with Owen. He has great ability and he'll do really well for us. I'm getting to know Adam and finding out what his strengths are.
"They're in a good place going into the season so I'm happy."
Back to Flynn, and a question about more summer signings and, whilst Danny Johnson fills a rather large void in attack, the gaffer is keen to add more to his squad ahead of Deadline Day, with the front line being a place he is especially keen to improve.
Flynn confirmed; "Attacking players, I know we've got Danny in but we're not done there yet."
Looking at the Saddlers' painfully long injury list, which includes the likes of Oisin McEntee, Joss Labadie, Jack Earing, Joe Riley, and Conor Wilkinson, Flynn confirmed that Jack Earing is back in training, but Joe Riley is nowhere near a return.
He said; "Jack Earing trained today, Joe Riley will see a specialist on Wednesday so we're hoping for good news on that."
Assistant Head Coach Wayne Hatswell was next up to offer an answer as he tackled the topic of defending set plays, something the Saddlers have been dismal at for far too long, and he insisted the team will improve as they continue to work out the various issues.
He said; "The clubs that I've been at, the record we've had in defending set plays has been very good. The stats on that will improve for us."
Mat Sadler was on the mic next as he discussed the importance of the club linking up with local sides, something Head of Youth Rob Williams is also keen to do, and Sadler agreed that there is untapped potential just waiting to be found.
Sadler said; "There are plenty of players who have made the jump and that jump has arguably got smaller so that market has saturated.
"We are improving relationships with non-league managers & clubs. It's an area we're looking to improve."
Back to Wayne Hatswell and a discussion about the tactical direction for the season ahead, with Wayne admitting he wants the players to be brave on the ball and be capable of playing out from the back, he said; "We want players to be brave in possession.
"The minute that ball goes down in the six-yard box, we're attacking the ball. Our process from the bottom end of the pitch to the top end was a lot better, particularly at home."
On to the mood in the camp, and Hatswell insisted there is a 'feel-good factor' around the town as the club embarks upon a new era with a new ownership group and refreshed squad, he added; "There's a feel-good factor around the town, we've got new owners and a good stadium.
"We're going to do our best to get the Club going in the right direction."
Back to recruitment, and Michael Flynn insisted that there is plenty of work being done behind the scenes, though the gaffer is keen to add the right players to the club, they have to want to be here, and he won't make any rash decisions when it comes to future additions, he said; "There's a lot of work off the pitch that I do and the Club has done.
"We did a couple early doors which was refreshing. I want players who want to play for Walsall FC. If they don't then I don't want them here."
On to the mindset of the players, Flynn admitted he wants to change the mentality of the club as a whole, with a particular effort being made to stop conceding soft goals, whilst also looking to add more in the final third, he added; "We want to change the mindset.
"Even without the ball, we're attacking. We're trying to shift the mentality at Walsall Football Club. We need to improve on goals scored and goals conceded."
The new rules surrounding substitutes were next up for debate as EFL clubs will be able to make up to five changes, and, whilst the gaffer is no stranger to the number as the rule was originally introduced during COVID-19, he wants to ensure that any changes he does make will leave the team on an even keel, and not weaken it.
Flynn said; "I want to have a bench where if I bring somebody on, it won't weaken the team. The five subs is not something that is foreign to us because we had it during COVID."
Focusing on the potential number of games the team could be involved in over the course of a successful campaign, Flynn added; "If you have a cup run you could be looking at sixty to sixty-one games a season so the wear and tear on that is tough.

"The five subs will help that. It also keeps players motivated."
Flynn went on to talk about the need for everyone to pull together and help the team succeed, with the gaffer keen for heads to stay high, even if results don't go our way, he said; "We all need to be in this together because that is powerful.
"There will be ups and downs but we need to stick together through good and bad."
We returned to the topic of recruitment, and the gaffer reaffirmed his desire to add more players to his squad, especially as injuries have taken a toll on the numbers at his disposal, though that isn't without its positives.
Flynn said; "I'm still trying to get players in. I think we've got a good squad but we're a little low on numbers because of the injuries.

"You can flip it as a positive because, for example, it gives players like Ronan Maher an opportunity."
Members of the Saddlers faithful will next get to see the first-team at the Open Training Session later in the week.