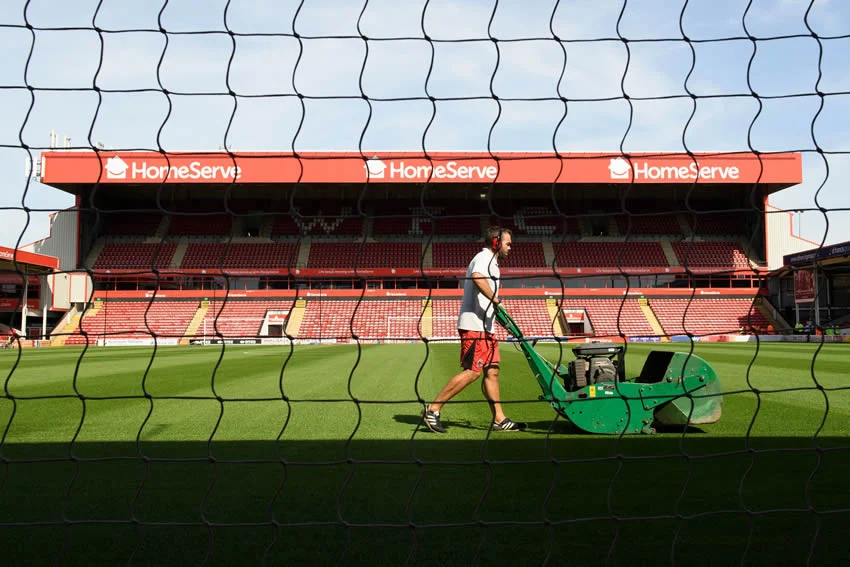 The Club has released a statement confirming the next stage of its long-standing partnership with Walsall's biggest employer, and the club's current principal sponsor, HomeServe.
Released via their official website, the Club confirms that, while HomeServe will step down as the club's principal partner at the end of the current season, they will continue to work closely with Walsall as the principal partner of the Walsall Community Programme.
Walsall CEO Stefan Gamble said; "It's always a pleasure to work with HomeServe and I would like to thank them for all their support as principal partner over the last eight years.
"HomeServe and Walsall FC will continue to work closely together and we're all excited about the next stage of our partnership."
HomeServe's UK CEO, John Kitzie added: "We've been Walsall FC's principal partner since 2014 and what a brilliant time we've had, going to Wembley together was a particular highlight!
"Supporting our local community has always been at the heart of our relationship so we are delighted to become the principal partner of the Walsall FC Community Programme.

"We'll work closely together to develop a plan supporting Walsall's mission to make a positive difference in the lives of people in Walsall."
HomeServe has been a proud supporter of The Saddlers since signing its first sponsorship deal back in 2014, making them the club's longest-ever sponsorship partner.
In that time, they experienced the club's first-ever trip to Wembley in 2015, have been shirt sponsor, and headlined the two-tier stand facing the M6 motorway since 2018. HomeServe has also been hugely supportive during the COVID-19 Pandemic.
The club also confirmed that further details on this partnership will be confirmed at a later date.