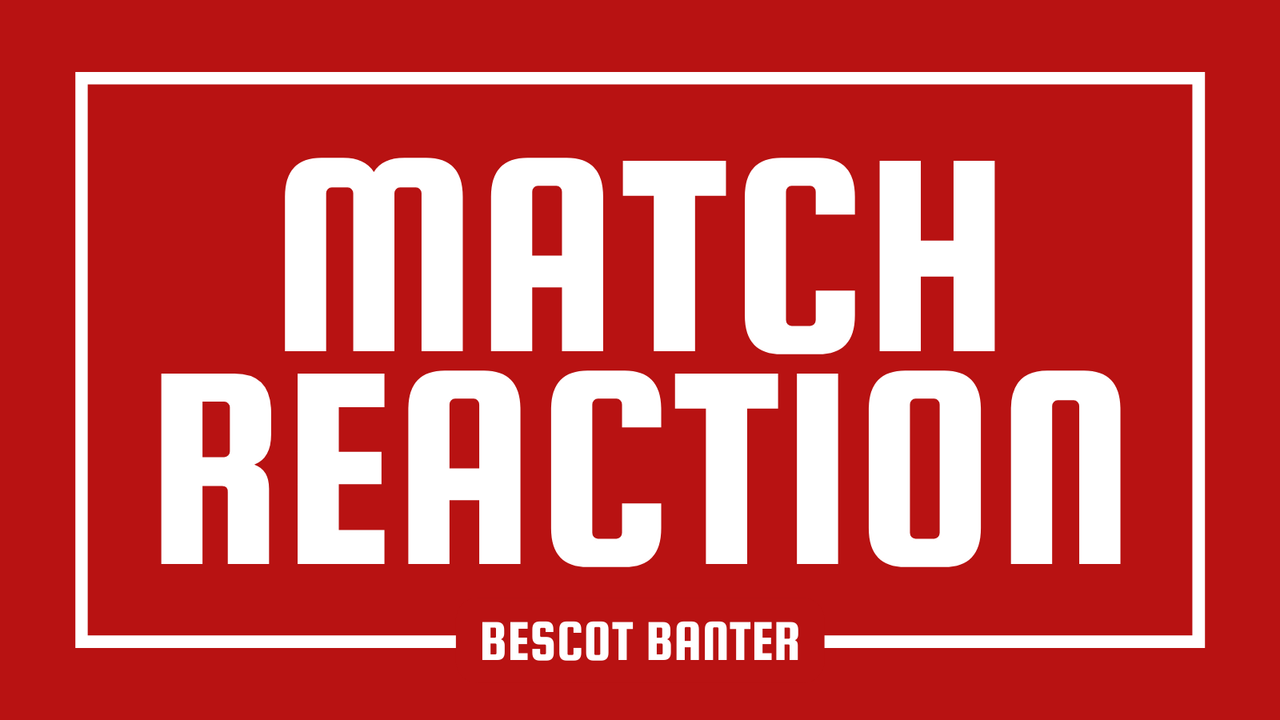 Speaking after the Saddlers had made it five games without defeat as they rebound from going a goal behind to take all three points against the Latics, Flynn called upon his team to keep up the momentum heading into the final nine games of the season.
Goals from Emmanuel Osadebe and Conor Wilkinson saw the Reds put Will Sutton's opener behind them as they established a strong, fifteen-point advantage over the relegation zone, as their return to form continued.
With several members of the media in attendance, Flynn, who has been able to reverse the fortunes of the team since he replaced Matthew Taylor in the dugout, was asked whether the win ends the threat of relegation, he responded; "Nearly. But I'll never say we're safe until it's mathematically done.
That's another big step. We've got a struggling squad now at the minute, in terms of fitness, but other people have got to step up and show they deserve to be part of this football club.
"Now, I will find out a lot about the players. If any of them think it's done and dusted, and we can sit back and put our feet up, they're going to be really, really badly mistaken. I want to make sure we finish as high as we can."
Going on to look at the match as a whole and the boss believed the match was a good one, before insisting the visitors were lucky to have gone into the lead in the first place.
Michael continued; "I thought it was a good game. Oldham are a dangerous team – I've said it before.
"They caused us one or two problems in the first half as they've got some clever players who kept dropping into the pockets.
"The goal we conceded, it was a little unfortunate. I've watched it back and Joss has stayed tight to his man but run into Manny so they collided into each other.
"Conor was just about to clear it, but it just took a nick to take it away from him. Look, it was one of those things, but the character from the players to come back from behind and win for the first time this season was all I could ask for."