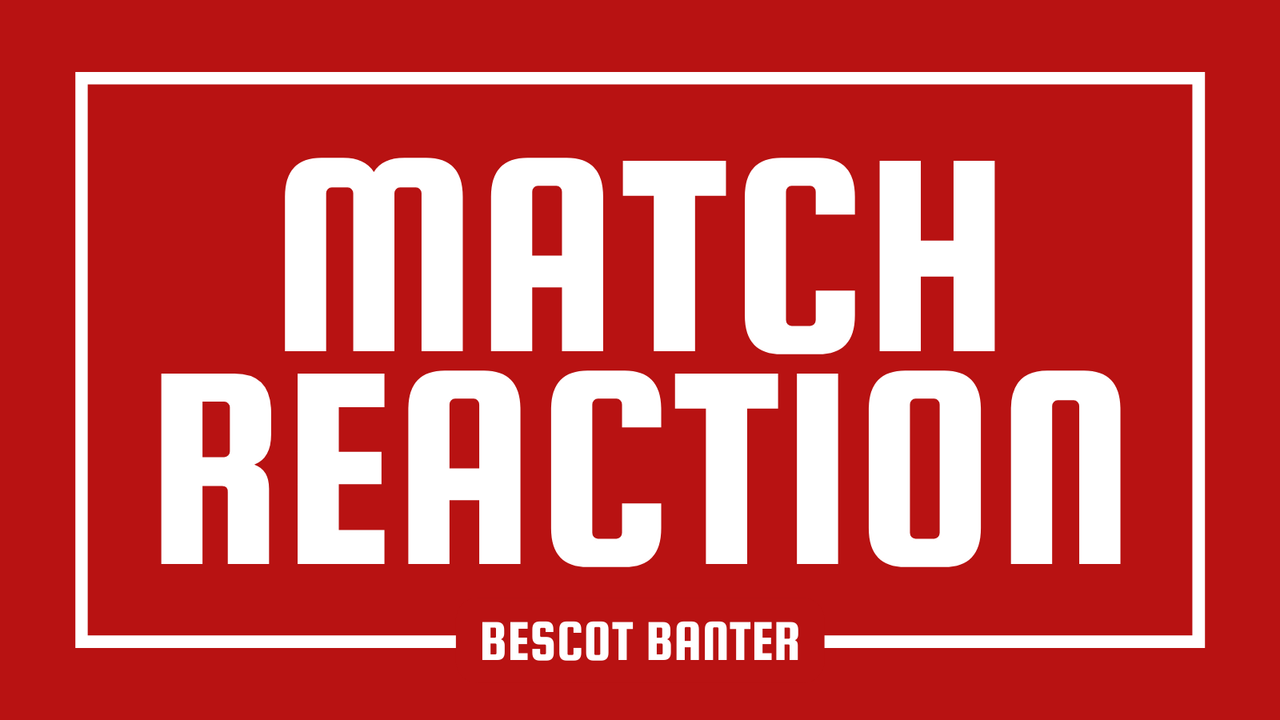 With his side taking a six-game unbeaten run into their game with the Ammies, Head Coach Michale Flynn admitted to being somewhat frustrated as yet more defensive errors saw their hists take all three points.
Though their opponents were also enjoying a fine spell of form, the Moor Lane side losing just one of their previous nine, Flynn felt his side played the better football and should have taken all three points.
Walsall went into the lead with thirty-four minutes on the clock as Rollin Menayese, who had replaced Donervon Daniels with just five-minutes played, but were pegged back by Matt Smith's goal on the cusp of first-half stoppage time
Salford then went on to grab the all-important winning goal via Ryan Watson's 66th minute penalty, Liam Kinsella needlessly handling inside the area, much to the annoyance of Flynn, who was not backward in coming forward when giving his reaction.
Speaking to members of the local media, Michael said; "I felt we were by far the better team and should have won the game. It's only our poor defending and decision-making as to why we lost.
"We didn't capitalise on the chances we had, and we should have had a penalty at the end. I've watched it back and how the referee's not given it, I don't know. It's a very, very bad decision from him.
"I thought he'd done all right actually, the ref, so I'm not bashing him, but that is a poor decision. I'm frustrated.
"I don't like losing at the best of times, but when we shoot ourselves in the foot like we did, it makes you even more frustrated.
"If you get outclassed by the opposition and lose the game, you have to hold your hands up, but we're giving points away at the moment."
The gaffer then went on to speak about Matt Smith's leveler and insisted the goal, or rather the defending which preceded it, was simply unacceptable.
Flynn continued; "He's free, brought it down, and picked the corner.
"I'm surprised he didn't tell the goalkeeper which way he was going as well. It's not good enough, and it won't be tolerated."
🛒 CLICK HERE TO VISIT THE BESCOT BANTER STORE!