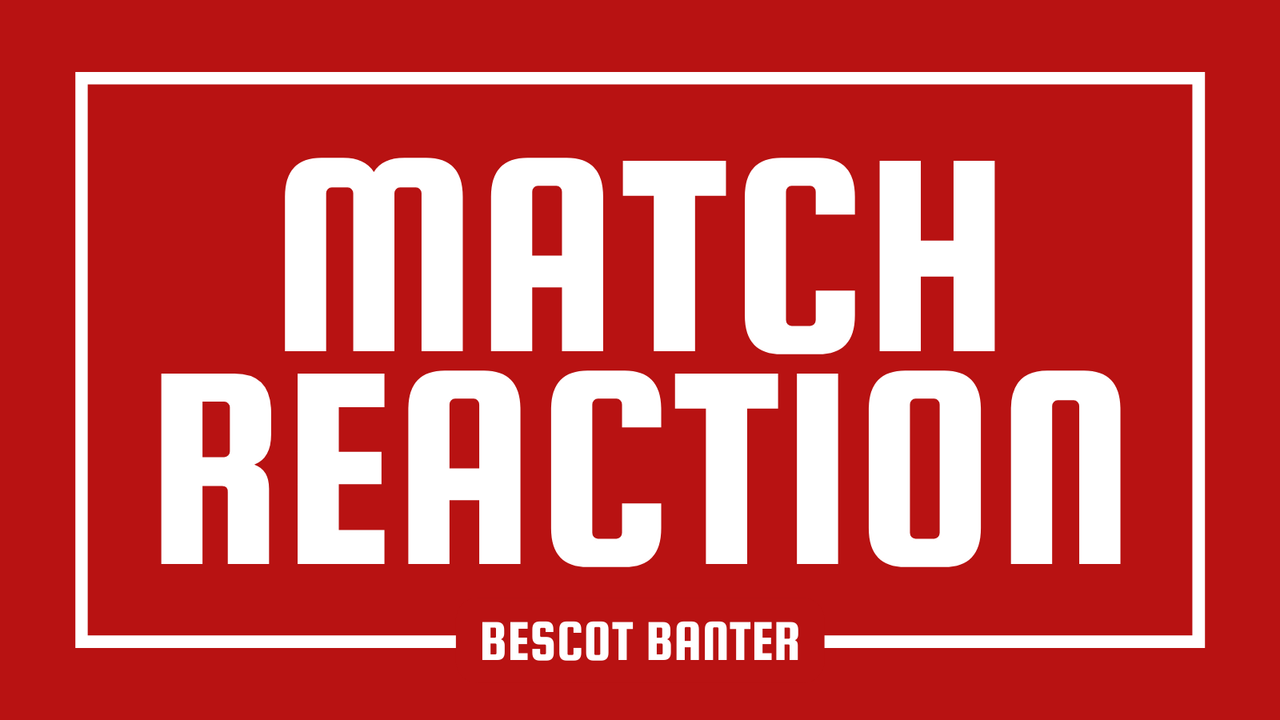 Going into the match on the back of seven-consecutive defeats, a run which resulted in the sacking of former gaffer Matt Taylor, Saddlers fans would have been forgiven for fearing the worst as title-chasing Tranmere Rovers came to town.
However, with Neil McDonald and Mat Sadler in charge, the Saddlers were not only able to thwart their visitors advances but also went on to grab all-three points with a late spot-kick.

Reverting to a 4-4-2 formation, the Saddlers displayed plenty of patience and concentration before Conor Wilkinson slammed the ball home with just five-minutes of normal time remaining.

With his side jumping to some six-points from the drop zone, a relieved McDonald met with the local media and praised his players for their hard, determined work not only during the game but in the week of training too.

Speaking to the assembled media, Neil said; "It's just a big relief. We had to make sure our individual performances were much better, and they were.
"We changed the shape a little bit to keep it more basic, and they implemented the information we gave them. I thought we were deserved winners.
"There wasn't many chances in the game, but when ours came along, we put it in the back of the net for a change.
"The players have been getting a little bit of stick off everybody, and obviously they are very sad about what's happened this week.
"They had to stand up and be counted, and they certainly did that – they improved themselves individually as well as collectively, and they stuck together.
"I'd like to thank the fans for staying behind the players considering what's happened over the last week or so. Now, we look forward to the next game with much more confidence."

Going on to talk about the decision to switch formation, McDonald insisted it was about going back to basics as well as matching up with Micky Mellon's side as he looked to avoid an eighth defeat on the bounce.

Neil continued; "We went back to 4-4-2 for two reasons – one was to keep it nice and basic and simple, and two was try to match up to Tranmere after watching their games.
"They don't concede many, so we tried to double up on the wings and tried to get in behind which, in the end, has won us the game.
"Conor is really good at penalties – he practices them all the time and it will be good for his confidence.
"We've moved up a little bit and that just takes the stress away a bit, I suppose. We've still got lots to do and lots to improve on – but it's a start.
"We tried to pick the lads up – they've been down, they feel responsible. But I think it was a good response. I'm pleased for the players who stuck together and got their just rewards for the first time in a long time.
"The main objective was to stop the rot and we've done that. The players had to stand up and be counted, and they've got that winning feeling again.

"Hopefully, supporters can go home feeling good about their team."