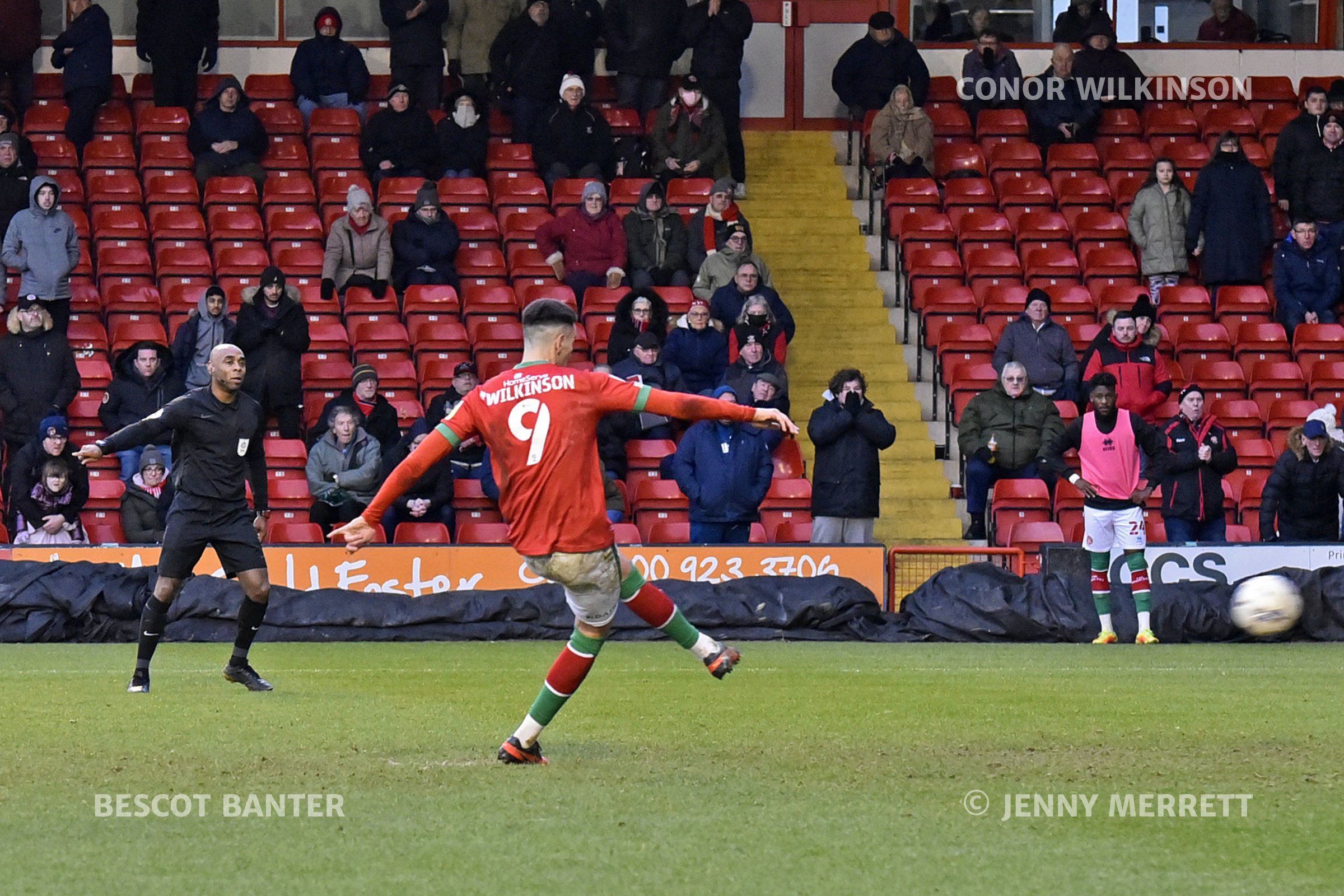 Speaking shortly after he helped his side to earn their first win of 2022 with a one-nil triumph over Tranmere, Walsall forward Conor Wilkinson has welcomed the return to winning ways, before dedicating his goal to former boss, Matthew Taylor.
Wilkinson, who netted his fifth goal of the season as he slammed the ball home with an 85th-minute penalty, admitted the mood in the camp had been quite low for the last few weeks but was much-improved following the win over the title-chasing Rovers.
Speaking via the
Express & Star
, Conor said;
"We hadn't had that feeling in seven or eight games.
"So, when you walk into the changing room, you feel like the world is off your shoulders.
"We had been walking into the changing room and thinking 'here we go again, another loss', and then it was another loss, and another loss.
"Before you know it, you're in the dog muck. So, this time around, it felt really good. It was a positive side to be in."

Walsall went into the match on the back of a seven-game losing streak, a streak which had resulted in the dismissal of Head Coach Matthew Taylor, a departure which Wilkinson insisted no-one wanted to see.

Conor continued; "Nobody wanted to see him leave the building. It was unfortunate because he was a good guy and a good manager.
"He worked his socks off for us and was loved by all of us. Certain things didn't go to plan, as we all probably felt in those last seven games.

"We were just short of getting a win or sticking together, so we owed that to the gaffer. That was the most important thing."