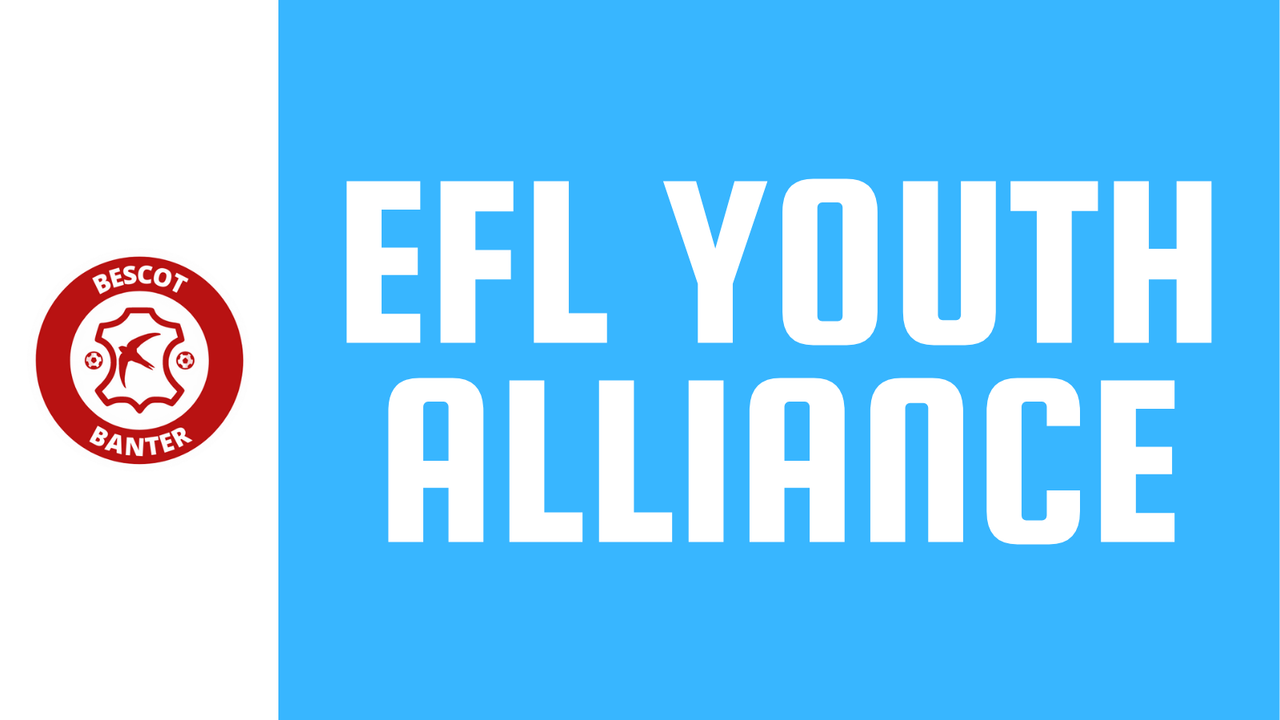 After earning their first win of the Alliance season last weekend - goals from Ronan Maher and Harry Manton saw they defeat Tranmere Rovers 2-1 - the young Saddlers looked to add yet more points with a home clash against the young Shrimps.


Currently managed by Lead Professional Development Phase Coach Ben King following the recent departure of Miguel Llera, the Saddlers sat at the foot of the table ahead of kick-off and were in need of many more wins if they were to make any inroads on the teams above them.

WALSALL TEAM

Jackson; Sawyers, Worley, Simcox, Taylor, Shaw, Manton, Maher, Onabirekhanlen, Derry, Juliff

Substitutes: Hedge; Baldwin, Poskitt, Angafor, Cristofaro
However, the young Saddlers were soon behind as the visitors took the lead with around five minutes on the clock, a scrappy strike seeing young Saddlers goalkeeper Tommy Jackson beaten, a disappointing start for the Reds.
The Saddlers weren't without openings of their own and almost forced the opposition stopper into action as Piers Juliff nearly played hot-prospect Ronan Maher in on goal, although no shot took place at the end of the attack.
After an extended period of midfield turmoil, the match burst back into life as the Saddlers got themselves back on level terms. The goal arriving after some quick play between captain Alex Worley and Piers Juliff before the former sent a cross into the box where Ronan Maher was able to prod the ball home.
There were no further goals during the opening forty-five, although Walsall forward Callum Derry did require a spell of treatment following a clash with George Pedley a couple of minutes before the break.
The visitors started the second-half strongly and were able to retake the lead with just a couple of minutes played as midfielder Jamie Nicholson guided the ball beyond Jackson in the Walsall goal.
The Saddlers went close to levelling the scores on a couple of occasions following the young Shrimps' goal with the better of their chances seeing Worley look to find an onrushing Maher, but the ever-present attacker was just unable to get on the end of the well-placed pass.
Last weekend's match-winner Harry Manton looked to add to his goal against Tranmere as he found space in front of goal, but he was unable to keep his shot down as the ball rose over the bar and out of play.
There was a late fracas which resulted in both teams being reduced to ten men as goalscorer Ronan Maher was sent off for the Saddlers and Connor Pye saw red for the Shrimps, deep into second-half stoppage time.

There were no further goals, or efforts of note, as the Saddlers slipped to defeat. It wasn't all bad news, however, as Walsall entered a strong performance, especially in the opening forty-five.