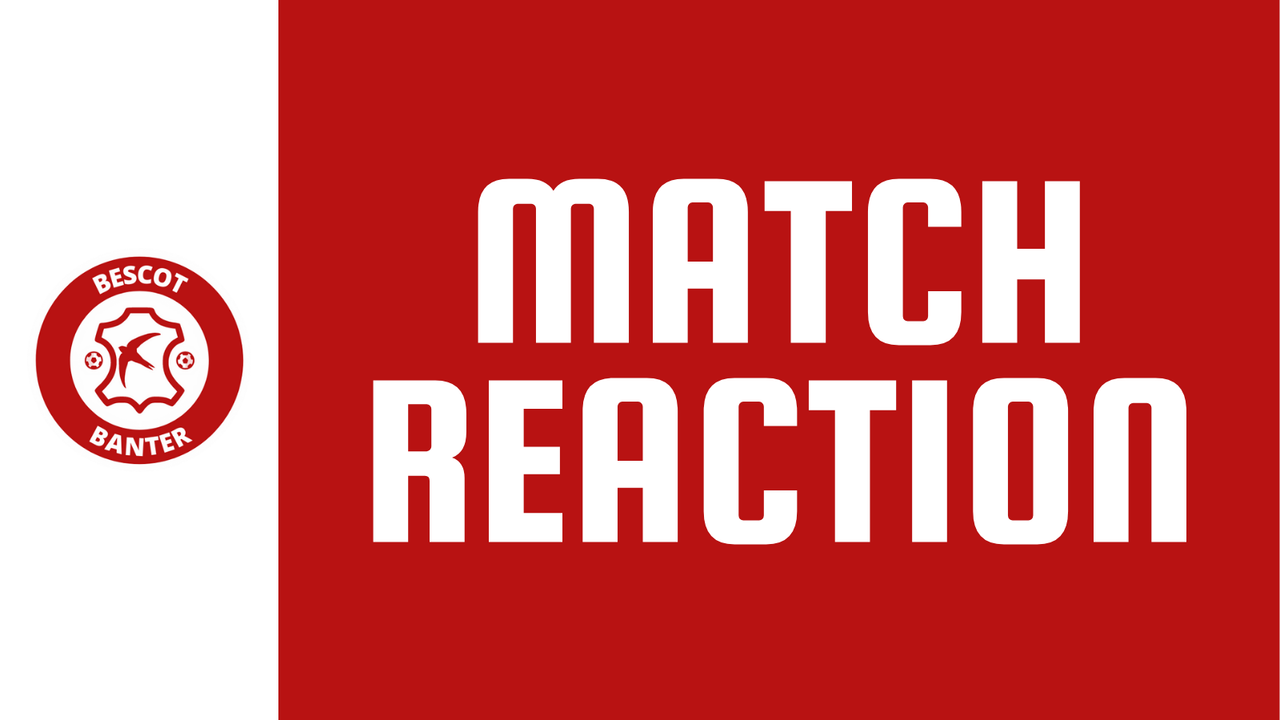 Speaking after his side suffered their second defeat in as many games, Taylor admitted he was disappointed as the Saddlers were punished for their lack of cutting edge in the final third.
A brace from second-half substitute Harry Charsley saw the Stags secure all three points, with both goals arriving shortly after the Saddlers had squandered an opening of their own, something Taylor agrees can't be allowed to happen.

Despite creating very little in front of goal - the Saddlers securing just three shots on target - Taylor also insisted a two-nil scoreline was harsh on his side, as he believes they deserved to take something from the game.

Speaking to the assembled media, Matt said; "That's the game, there and then.
"We've created some really good opportunities by playing a different way – we had to because of the surface and the opposition. When the players stuck to the game-plan, we got chances.
"We looked competitive. I was pleased at half-time, with the desire the players showed. When you get those chances away from home, you've got to score.
"We didn't do that, and then we didn't defend a set play and make them work hard enough for that goal. The second goal flatters them as we were pushing and trying to get back into the game.
"We'd gone two up front, so you're always going to be vulnerable. I'm disappointed. There were signs of real competitiveness, and the players are extremely disappointed.
"I don't think it was a 2-0 game. I've got to be perfectly honest. I'll accept it when we get beaten well, but we had enough opportunities to get something from the game. When you don't take chances, you make it very difficult for yourself."

The result sees the Saddlers winless in their last three league games, and with very little to show for their recent endeavours.

Despite the team beginning the match in better form than many previous outings, it can be argued that both goals were a result of yet more sloppy defending, and as a side effect of a weak attacking line, something Taylor is keen to remedy.

Matthew continued; "We dealt with their threat for the majority and got into the final third ourselves, but we weren't ruthless enough.
"We've got to score. I can't stand here and make excuses, we've got to score. George is fully aware he should score there, and if you score that, it changes the complexion of the game.
"That's football in a nutshell. When you don't take your opportunities, you're always vulnerable."
🛒 CLICK HERE TO VISIT THE BESCOT BANTER STORE!