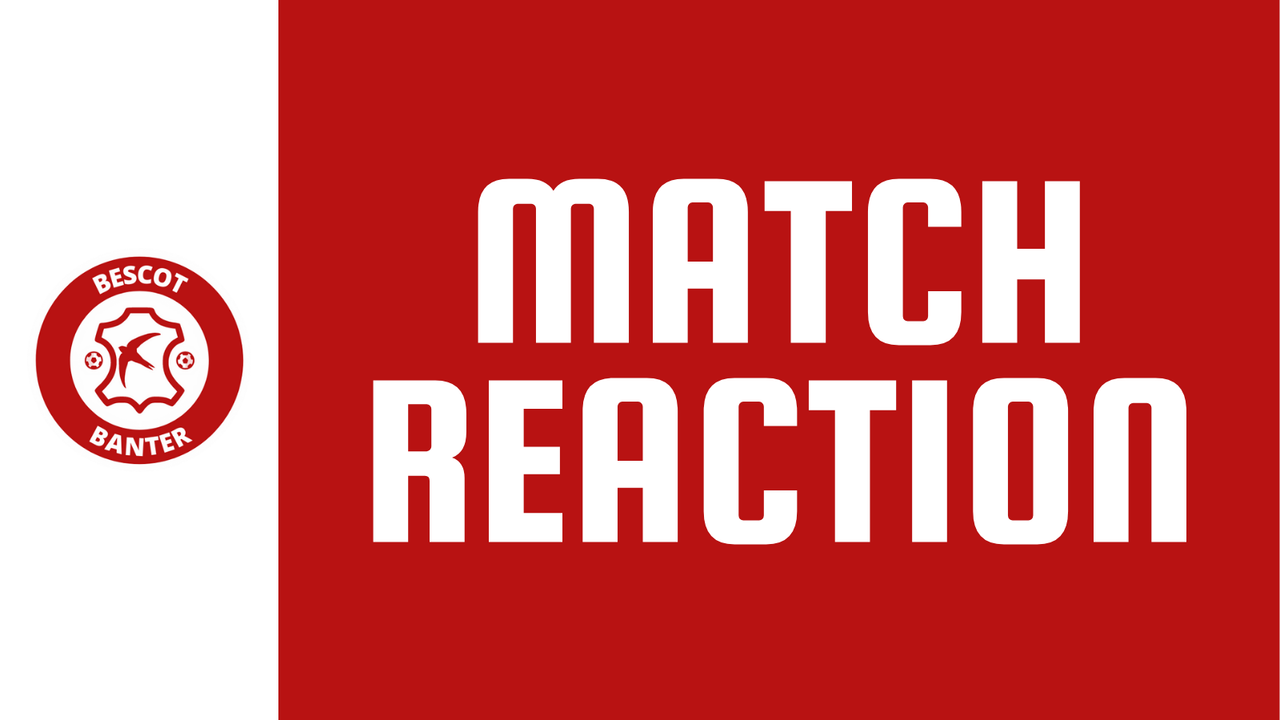 Speaking after the Saddlers slipped to their third defeat in as many games, Taylor insisted his team started the game well and should have used their good start as fuel for the rest of the match.
However, in what has become all-too-familiar form for the Saddlers, they were unable to capitalise upon chances in the final third whilst also failing to stop the opposition from taking advantage.

Goals from Timothée Dieng (44') and Cheick Diabate (84') saw the visiting Grecians secure all three points, helping them move to just a point outside the coveted Play-Off places.

The result, which extends Walsall's winless streak to four league games, was made all that more painful for as central defender Rollin Menayese's saw red in the second half, adding further disruption to an already difficult situation.

Meeting with the assembled media shortly after full-time, the Walsall boss said: "We started really well, on the front foot.
"We had an opportunity within the first couple of minutes, but we didn't build on that. In the middle part of the pitch, in between both boxes, we were good at 11v11.
"When you look at the scoreboard, and you see it's 44 minutes, you think, 'right, get to half-time at 0-0 and regroup'.
"But when you concede a goal, especially from a corner, the players that were given jobs to mark didn't do it.
"That's why we lost the game of football. That's not down to tactics. That's not down to anything other than players (not) doing their jobs.
"But everything that could go against us probably did so. We lost Stephen to a bad calf injury, and then a centre-half gets sent off in Rollin.
"When we were in offensive areas, we probably weren't good enough. It's just about decision-making."

Taylor went on to admit that the Menayese red card and an injury to fellow defender Stephen Ward will make Tuesday's match against Bradford City something of an uphill task, with the gaffer calling upon his remaining players to 'give everything for the football club'.

Matthew continued; "It's decision-making. Rollin is extremely disappointed, and it's another blow for us as we lose him for Tuesday night now.
"The group are extremely down, having lost three in a row – there's no getting away from the facts.
"Part of my job is to pick the players up because in three days time, we've got another game. The players selected on Tuesday night need to give everything for the football club."