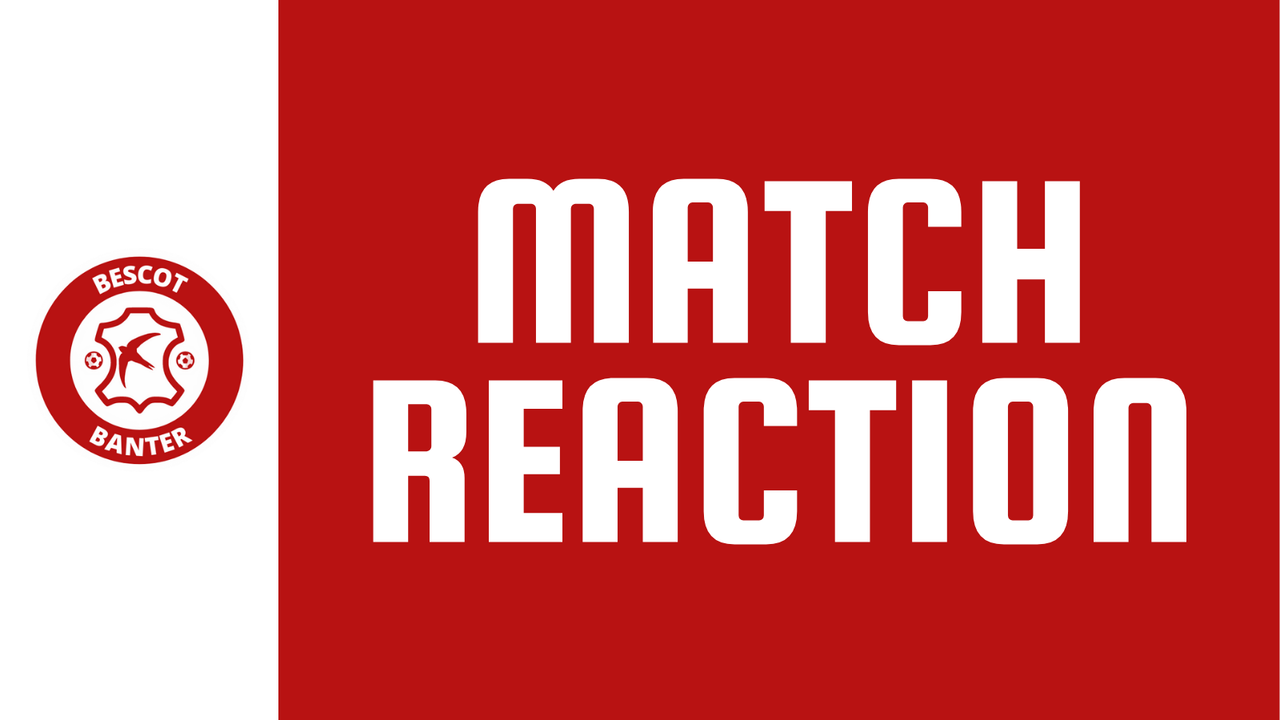 Speaking after his side slipped to yet another disappointing defeat against struggling opposition, Taylor admitted his side must begin to play with more confidence and belief if they are to find their feet.
The Saddlers started the match in the worst way possible, as Rollin Menayese celebrated hos permanent switch to the club by scoring an own goal mere seconds after the match got underway,

But the pain didn't end there as Chris Lines doubled Stevenage's lead after eight-minutes of play as the Saddlers looked like a team of strangers rather than a side looking to continue their climb towards the Play-Off places.

Despite Brendan Kiernan going on to grab his fifth goal of the campaign during an improved second-half, Jake Taylor re-established his team's two-goal advantage during stoppage time to earn Boro their first win in seven league games.

Speaking to the assembled media, Taylor admitted his team have to learn to take the game to struggling opponents if they are to improve their form, he said; "The only thing I can say is that it must be a mindset for the players, and for us.
"That's what we've been speaking about on the side. Our mindset needs to be more positive. One mistake, when you make one, the next action must be positive.
"But we were a bit safe and not as confident as we have been. I'm really disappointed and angry with the performance we got, because I know we're better than that.
"The errors we made were avoidable. When you concede goals like we did, it's always going to be really difficult.
"Why are we inconsistent? It must be a mindset. So, it's up to me and the staff to sit down and find out why this fantastic, talented and exceptional group of players is too up and down for my liking – and for the ability they have."

The Saddlers have struggled to get the better of several opponents who have arrived at the match on the back of poor form and, despite showing an ability to fight back against determined opposition just last weekend, Taylor admitted the team can't play like they did at the Lamex and expect to take anything from games.

Matthew continued; "What the fans saw was too big of a disparity between the first half and the second. When you're 2-0 down after making two errors, you've always got an uphill battle on your hands.
"You can't continue to do that. We did it against Newport – we weren't good enough for large periods. The difference between our first-half performance and second-half performance was too big.
"You can't come out and perform like we did in the second half, having produced the performance we did in the first half. I thought we would come here and put in a really good performance.
"But when you start a game in the way we did, confidence wanes. We didn't look confident. In the second half, it almost flipped 360 and we looked far better."