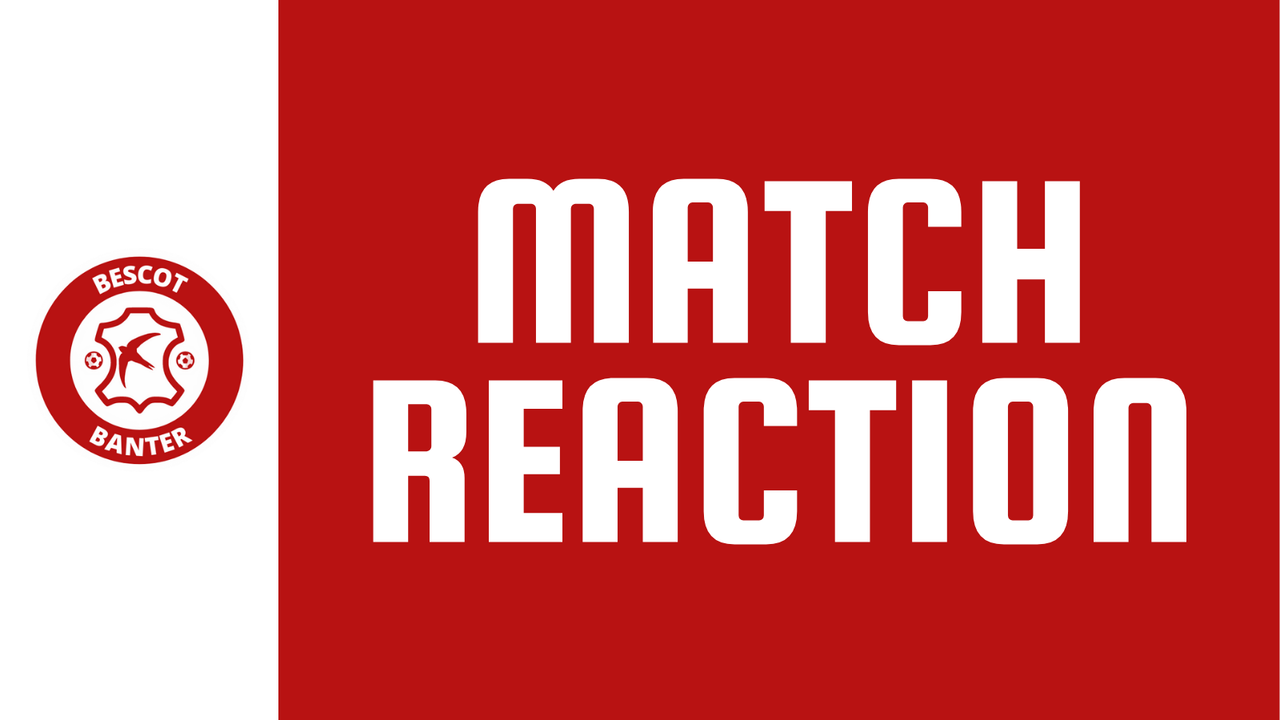 Speaking after his side suffered a disappointing two-goal defeat, Taylor, who had led his side to Round Two after finishing second in their group, admitted to feeling angry as his side failed to make more of their goal-scoring opportunities.
The Saddlers started the game on the front-foot and saw a number of strong opportunities fall by the wayside before the home side opened the scoring via Sam Smith's 18th minute spot kick.
Taylor's team were handed a golden opportunity to level the scores with a spot-kick of their own but were unable to capitalise as goalkeeper Kai McKenzie-Lyle was able to deny Kieran Phillips before Shilow Tracey went on to put the game to be in the second-half.
Speaking to the assembled media, a visibly annoyed Taylor said; "The difference is being more ruthless in both boxes.
"At times, we talk too much about building and playing through the thirds. Games are won and lost in both boxes. I'm flabbergasted we haven't scored a goal.
"We should have been 3-0 up in the first ten minutes. You can't miss one-on-ones. You can't miss penalties.
"I'm angry the players haven't done their jobs, as I watch them every day, and they're good players. But, the big thing is that we need to understand and value the importance of being better."

Walsall had several spells of dominance and should have been out of sight before the home side went on to grab their match-winning double, something which added to the manager's frustration.

Matthew continued; "We dominated the game. There was only one team in it – they got nowhere near us for huge periods. The emotion running through my body is anger."