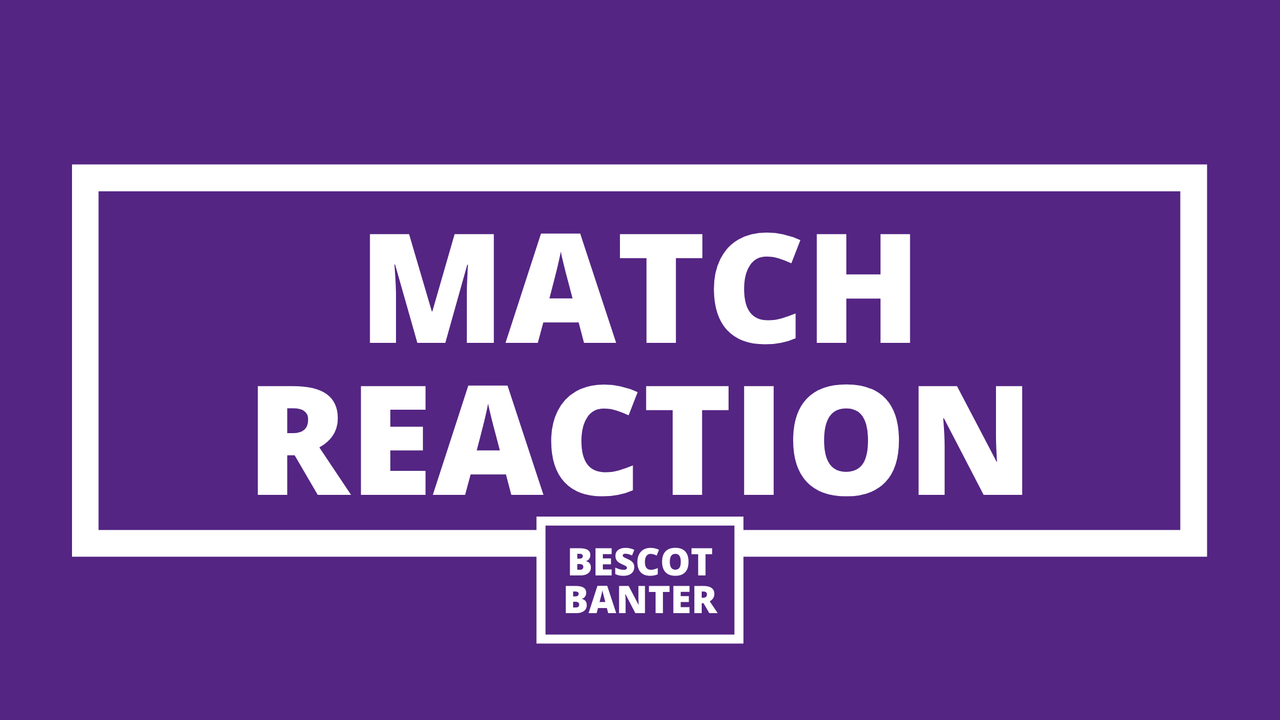 Walsall Head Coach Matthew Taylor has spoken to the local press and praised his team for their resolute performance as they earned a point away to Bradford City.
Despite falling behind to Elliot Watt's superb strike, the Saddlers were able to weather the storm and go on to level the scores before half-time as Jack Earing slotted home, continuing his string of promising displays.

Frustratingly for the Saddlers, their goal wasn't the final talking point of the half, as captain Joss Labadie was shown a straight red card just moments after his team had levelled the scores - a poor challenge on Gareth Evans enough to see him sent for an early shower.

However, in a welcome sign of both defensive and mental strength, the Saddlers were able to deny their hosts another goal as they made it two games unbeaten, giving the gaffer something to work with as they return to training on Monday morning.

Speaking to the assembled media, Matthew said; "The overall emotion running through my body is that I'm proud of the team.
"They did whatever they needed to do to get the result. At forty minutes, we're down to ten men.
"The players have had to dig in and take their bodies, probably somewhere they haven't done so before this season.
"I asked them at half-time to give me, the coaches and the fans every single sinew, every single muscle in your body.
"They did that, and I thought we were immense out of possession. We had to concede possession as that was the way we were going to get a result.
"Bradford are a very good team and are one of the favourites. They moved the ball better than we did in the first half – even at 11 v 11.
"We got back in it and thought about getting to half-time, but it wasn't to be. The half-time team talk was slightly different than the one I had planned!
"But what the players have shown is a huge togetherness. To have that in a group that's so new is a pretty good thing."

Adding to last weekend's victory over Stevenage, the Saddlers are unbeaten in two games and Taylor went on to praise his team for their mental strength as they were able to deny their much-fancied hosts to take a welcome and deserved point.

Matthew continued; "It's a mental challenge for some of our younger players as they'll have never played in a stadium like this, in front of fifteen thousand people.
"The emotion that goes through your body, decision-making becomes difficult. But our younger players stood up to that exceptionally, coupled with the older heads who steadied the ship.
"To a man, they were exceptional out of possession. I'm so happy to come away with a point after the scenario in the first half."