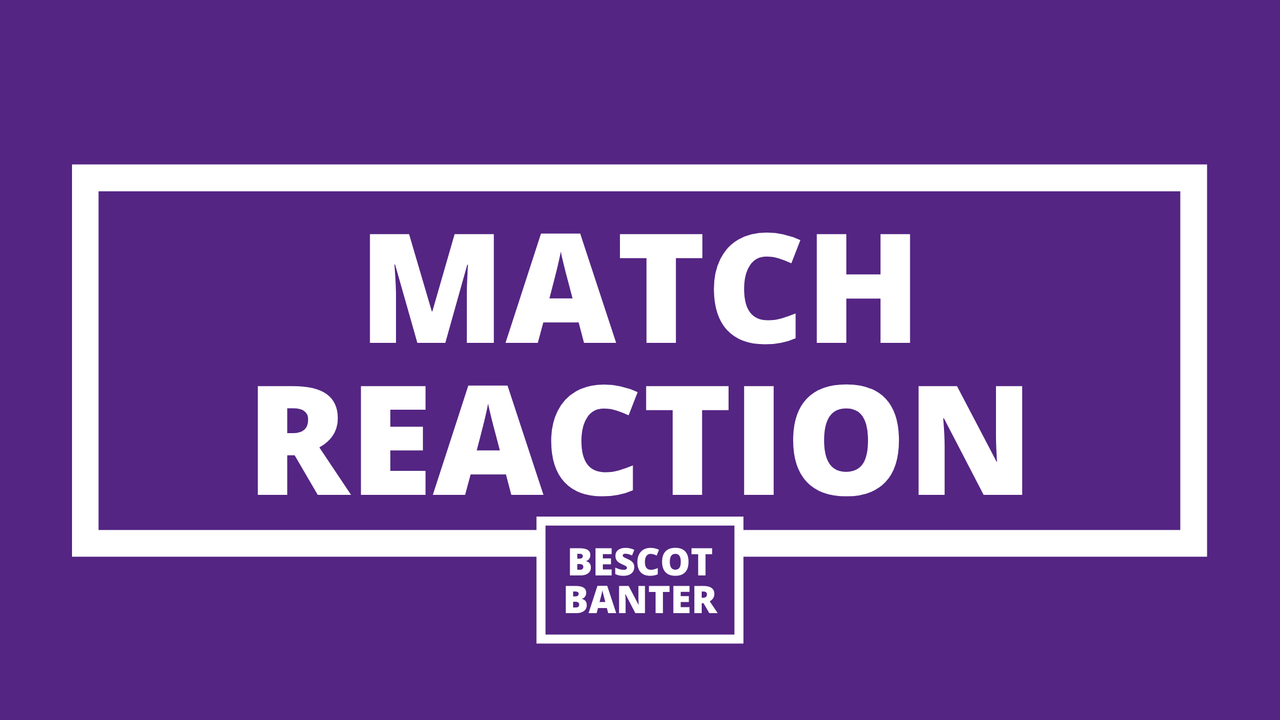 Speaking after his side had earned their first point of the season after being held to a one-all draw by the visiting Iron, Taylor admitted it was a difficult result to take.
The Saddlers had taken the lead via on-loan Huddersfield Town striker Kieran Phillips' second-half strike, but were pegged back during the final minute of normal time as Alfie Beestin levelled the scores.
Beestin's goal denied Taylor hs first win as Saddlers boss and also saw his team continue their winless start to the season, although it wasn;t for the want of trying as the Reds created some seventeen shots during the course of the contest.
Despite entering an improved overall display when compared to their recent outings, the Saddlers failed to make more of their chances in front of goal and were ultimately forced to settle for just a point.
The manager, who now prepares his team for an awayday clash with Hartlepool United, admitted the players have to become more ruthless if they are to begin to move up the League Two table.
Speaking to the assmbled media, Matthew said; "To limit the opposition to one opportunity in the second half is great – but then they score that opportunity.
"I felt we didn't take our chances when we had them to really extend the lead, whether that's to score to make it 1-0 in the first half.
"The players, you can see them, they are confident in possession. I just felt tonight that those big chances we had, we weren't ruthless enough and we got punished. It's a difficult one to take."
Taylor went on to insist that, despite failing to secure a win from any of their four all-competition games, his team's confidence is growing and he is keen to keep them on a high, as they have plenty more games still to play.
The boss, who is beieved to be in the marke for more attacking options, also admitted that some of his players' descision making has to improve f they are to get their season on track.
Matthew continued; "You can see the confidence is coming and it's imperative now that that doesn't knock them for the next game because we were really good tonight in big spells.
"We've just got to be more ruthless when those chances come. We will have games this season when we are unplayable but at the moment the defining factor is we are creating lots of chances but we are just maybe snatching, just maybe not making the right decision.
"That's not the forwards' fault, that's everybody on the pitch, that when we do create those chances we have to take them.
"We needed a reaction tonight from the players and I think we got it. It's just we obviously haven't got the win I felt that our play deserved but sometimes in football you don't always get what you deserve. I know that Scunthorpe tonight will be far happier with a point than we are."