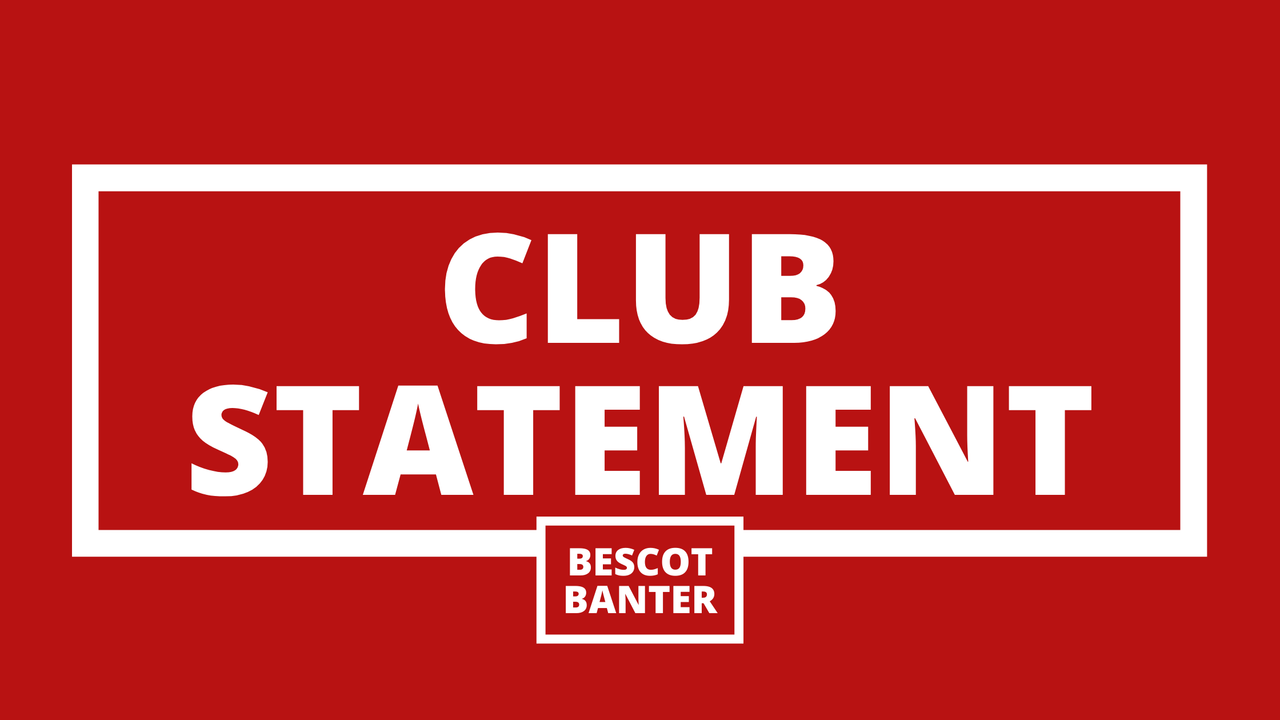 Walsall Football Club has today issued a statement apologising to fans who experienced an extensive list of issues before, during, and after the Saddlers' Sky Bet League Two clash with Forest Green Rovers.
The statement and, subsequent apology, comes after several sections of supporters came forward to complain about a myriad of issues including, but not limited to, a lack of food, long queues, and serious drainage issues in the toilets at Banks's Stadium.
Released via the club's
official website
, the statement reads;
The Club would like to apologise on record unreservedly to supporters for issues experienced at our recent game verses Forest Green Rovers.

We are aware that a combination of staffing and technical difficulties gave rise to a wholly unsatisfactory matchday experience for many supporters, and we are working extremely hard to put this right.

As we come out of the Covid-19 pandemic, we are facing significant logistical challenges to deliver the experience supporters rightly deserve.

However, rather than look for excuses, we will look to make changes (based on supporter feedback) to improve the experience across all areas.

This will include, but not be limited, to the following:
We will work in collaboration with Elavon (our payment provider) to iron out all issues associated with the Cashless EPOS System deployed at the stadium, to iron out any bugs and ensure a stable platform from which to operate;
We will ensure there is a back-up system in place to allow supporters to purchase food and beverage should the EPOS System go down for any reason whatsoever;
We will continue to increase hospitality staff numbers to ensure improved customer service across the board (recruitment in this area has been particularly challenging and is an industry-wide issue);
We will work in collaboration with TicketMaster (our ticketing partner) to resolve all issues associated with the new Turnstile Access system;
We can confirm from the Stevenage match onwards that the Savoy Lounge will be reinstated and supporters will be invited to apply for a Lounge Pass in due course; and
We will continue to monitor and improve the cleanliness of all areas of the stadium
The club would also like to thank fans for their ongoing support and patience.