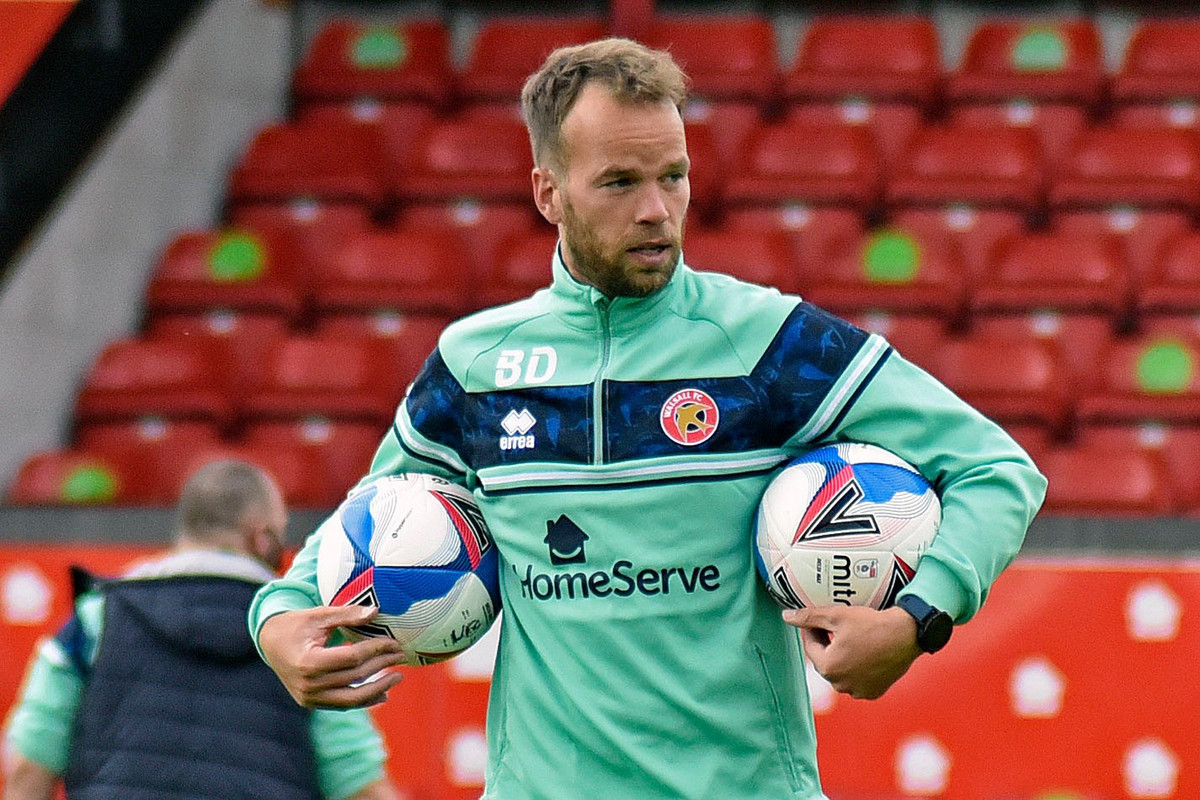 Walsall Head Coach Dutton has spoken to the local press and called upon the club to clarify his position, with his current deal set to expire at the end of June.
Although he has successfully guided the team to safety, the 36-year-old admitted the win over the Iron could be his last game at the helm, with the former development coach sounding frustrated as his future remains up in the air.
Speaking after his side had secured their place in the fourth tier for at least another season with a two-nil triumph over Scunthorpe United, the gaffer discussed what he has brought to the club, insisting he is proud of what he has achieved.
When asked about his future, Dutton said; "I don't know, to be honest, it's cloudy. There's no clarity in terms of my own position and where I'm heading, that's for sure.
"All I can say is, I'm very proud of my achievements as Walsall head coach. That probably goes over the top of people's heads when I say that because they look at the results.
"But in context, I feel I've been dealt a tough, tough hand. As a one-man-band coming in for my first opportunity as a manager and to do that with a team that has won one game in seven and that was with Elijah Adebayo at hand.
"Sinking ship would be about right. What I've done since then, I've not got the results everyone wanted but I've united the academy with the first team and we can see a clear pathway there.
"I've brought players to the football club that have been sold on for money. Elijah Adebayo and Zak Jules. I've also brought through Sam Perry and I don't think he'll be at the football club very long if he carries on performing on that trajectory.
"That's our sixth clean sheet and we had three in the league prior to me getting the job. Caolan Lavery is having his most prolific season and has scored four goals under my tenure.
"I'm quite proud of my achievements. It hasn't been easy, it's been tough and I've had to take a lot of criticism, which is fine and fair.
"But the context is it was a tough gig and at the very least I've managed to get some young boys on the pitch and create an infrastructure that will hold the club in good stead moving forward."