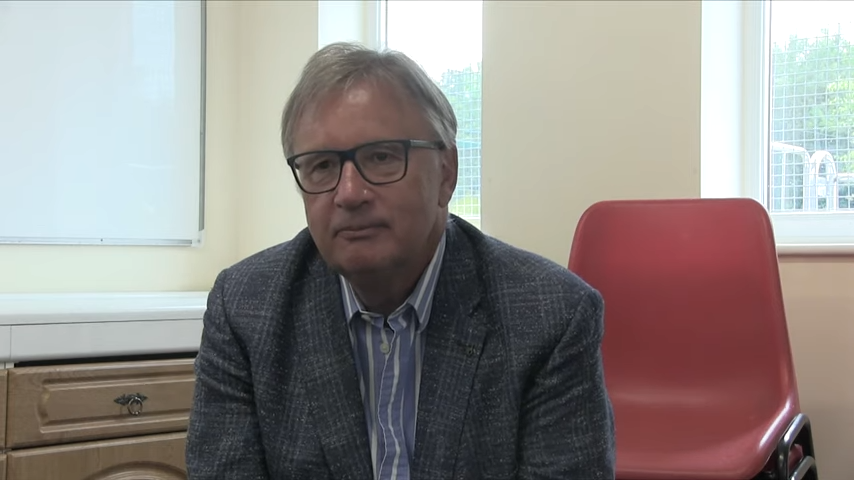 In the latest of his regular video updates, Walsall chairman Leigh Pomlett has confirmed the club is seeking to appoint a Director of Football to support under fire Head Coach, Brian Dutton.
Losing five of his seven games since replacing Darrell Clarke at the helm, Dutton has come under increasing pressure, with many of the Saddlers faithful calling for another change in management.
However, Pomlett has insisted that he still believes in Dutton, admitting he respects the former Development Coaches' decision to stay with the club when he could have left following Darrell Clarke's move to Port Vale.
Despite offering his support to Dutton, Leigh has also insisted that results must improve quickly, with the former Blue Coat School pupil hinting at another change if the current dismal run isn't turned around.
The Saddlers are heading into this evening's League Two clash with Crawley Town after earning just one win in their last fourteen outings and, as the fixtures continue to run out, will need to return to winning ways as soon as possible.
Speaking via the club's official
YouTube Channel
, Pomlett said;
"I'm not remotely happy with where we are in the league.
"A few weeks ago I genuinely thought this squad of players could have pushed to the Play-Offs.
"I actually think they should have pushed for the play-offs, but they didn't. I did not anticipate the loss of form and the drop into the lower half of the league.
"We should not be where we are. We are by no means the biggest budget in League Two and by no means the lowest budget in League Two, by a country mile.
"We're at least top half and I would argue probably top ten. We are a club on the pitch that is punching below it's weight, and I am unhappy about that.
"I still have enormous time and faith in Brian. I want to try and make sure he is successful, because he deserves to be.
"I believe Brian will have a big impact on this club and I have to be patient and hold firm with that decision for the time being.
"He knows that he has to win football matches because I will not allow us to get into a situation that I don't want to be in.
"Brian absolutely knows, as much as I like him and admire him, that I cannot sustain anything without any football wins in the coming couple of weeks.
"Brian will stay as the head coach of this football club, subject to him getting some wins very quickly."
In a bid to offer support to their recently-appointed Head Coach the club is looking to appoint a Director of Football with interviews already taking place with successful candidate expected to oversee the academy and first team, as well as recruitment and mentoring.
Pomlett added; "I have made the decision to appoint an experienced football director, who will support the club going forward.
"It's a new role and one I've been thinking about for a year. I was going to do it for next season but have decided to make a move now.
"We will, in support of Brian, be appointing a director of football who will join the club as soon as possible.
"I'm not quite sure when the appointment will be made, but the interviewing process begins today. I will not make an appointment unless it's right."